The cameras in mobile phones have come a long way in a relatively short time. I still 'need' my big DSLR, or at least I will when I finally replace the one that got destroyed when we
flipped the boat
last summer. But one of the main reasons I've been able to survive without a DSLR is because of my cell phone camera. It takes great photos. Plus it easily takes videos. But another added bonus? Google Photos, the app I use to view and edit the photos from my phone, magically creates video slideshows of any of your special events. It created this video all on its own and even added the music. It added some photos or video snippets I wouldn't have, but then again, it's completely instant gratification. And yes, I do like making video slideshows now and then, but right now when I can't even write a decent blog post, instant gratification is my very best friend.
As you can see in the video, we're in the middle of remodeling again. Remember the
flood we had in December
? Not only did it soak the floors in the bathroom where the leak originated, it soaked the floors in the hall, and even into the older bathroom. (It also leaked into the kitchen, but we're pretending not to notice that...la la la la la la...I can't hear you!)
Anyhoo, we were planning on remodeling that bathroom in the future, so this just made it happen quicker.
Here's a quick summary of events:
DECEMBER 2015
We walked into a soggy cabin. Mopped up everything that we could, bought some fans and tried to dry it out as best as we could.
Merry Christmas.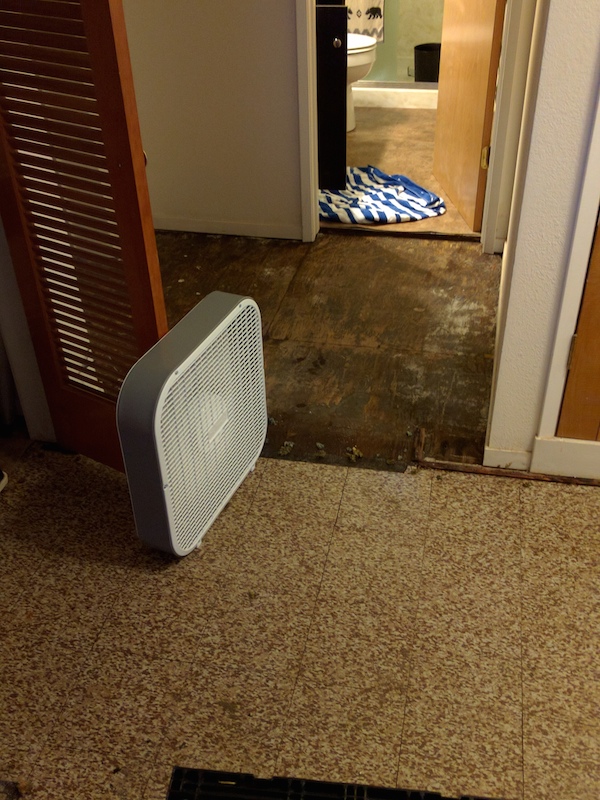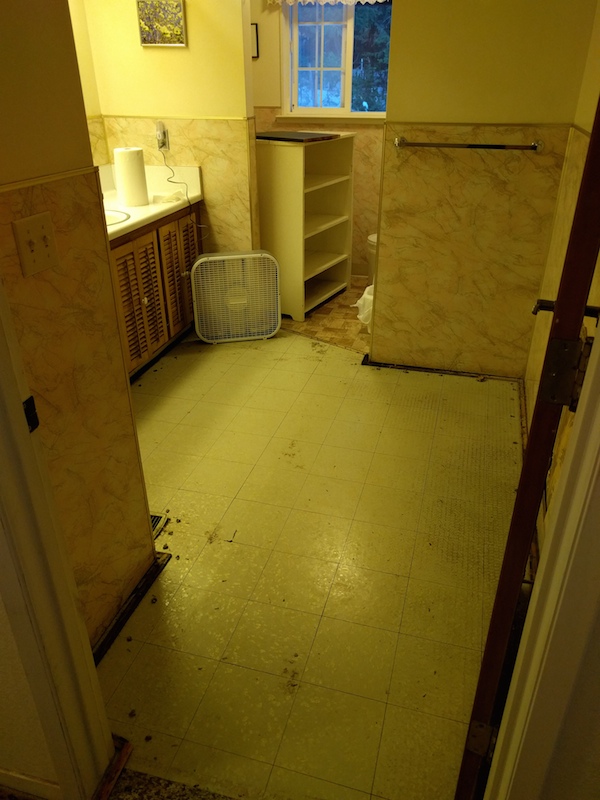 We pulled up the carpet...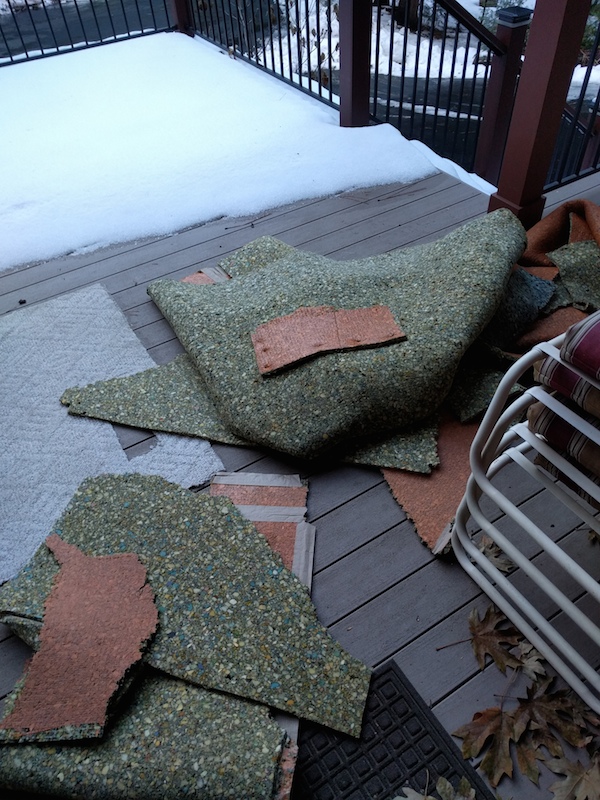 and threw out the carpet pads, which were the most soaked.
JANUARY
Our contractor came by the next week and assessed the damage.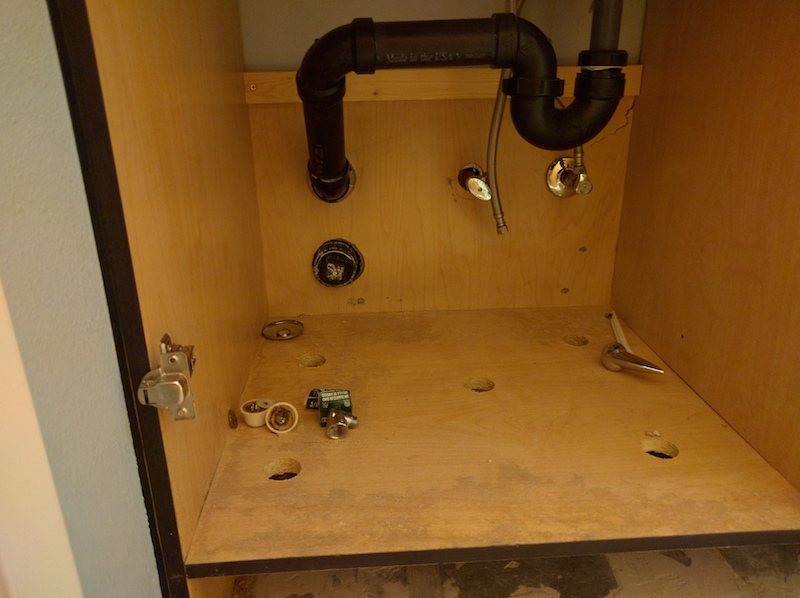 The leak started here. Burst pipe under the sink. Joe our contractor had to drill holes in the bottom of the cabinet so it would dry.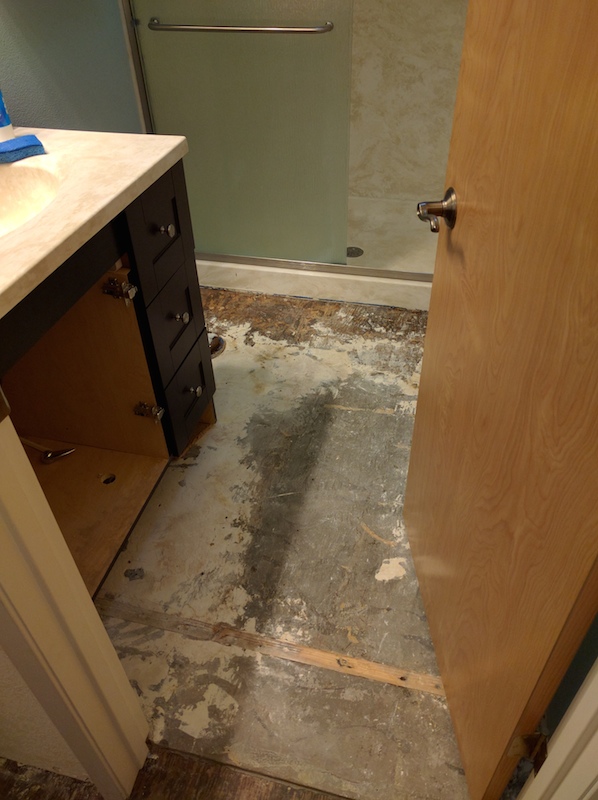 He got rid of the flooring.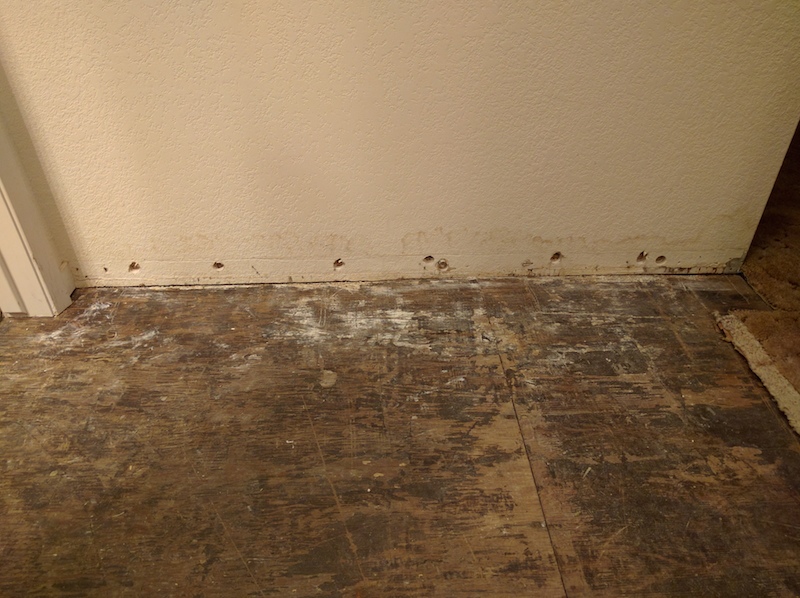 had to drill holes in the walls so the walls would dry.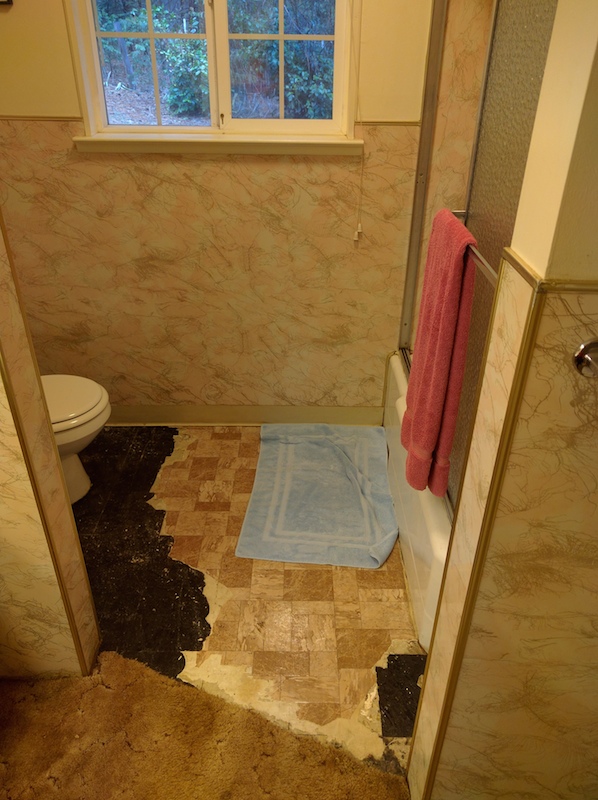 Thankfully the old bathroom was still usable, but the water soaked into the floors in that room, too.
February we didn't go up, and Joe did a lot of tearing down. So when we went in March, this is what we found:
MARCH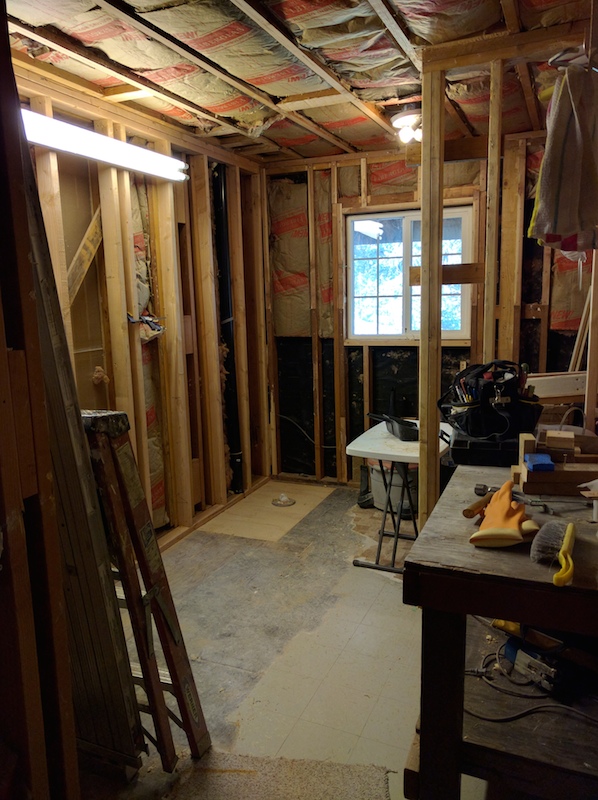 Stripped to the studs.
WOW, that bathroom is really big!
APRIL
Which brings us to the current month...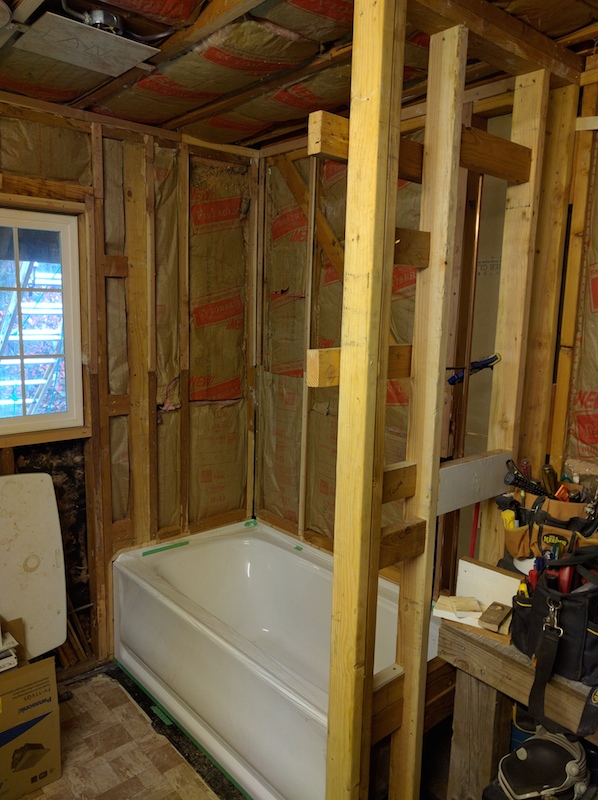 We have a tub. And insulation.
Much progress. We've been spending a lot of time at Lowes and Home Depot deciding and picking things out.
And all of it needs to be done by July when the family comes for Camp Retz.
It'll happen!