Every year our dear friends host a fun Christmas Cookie party. I missed last year so this year despite rain, sleet or snow (haha), I wasn't going to miss it.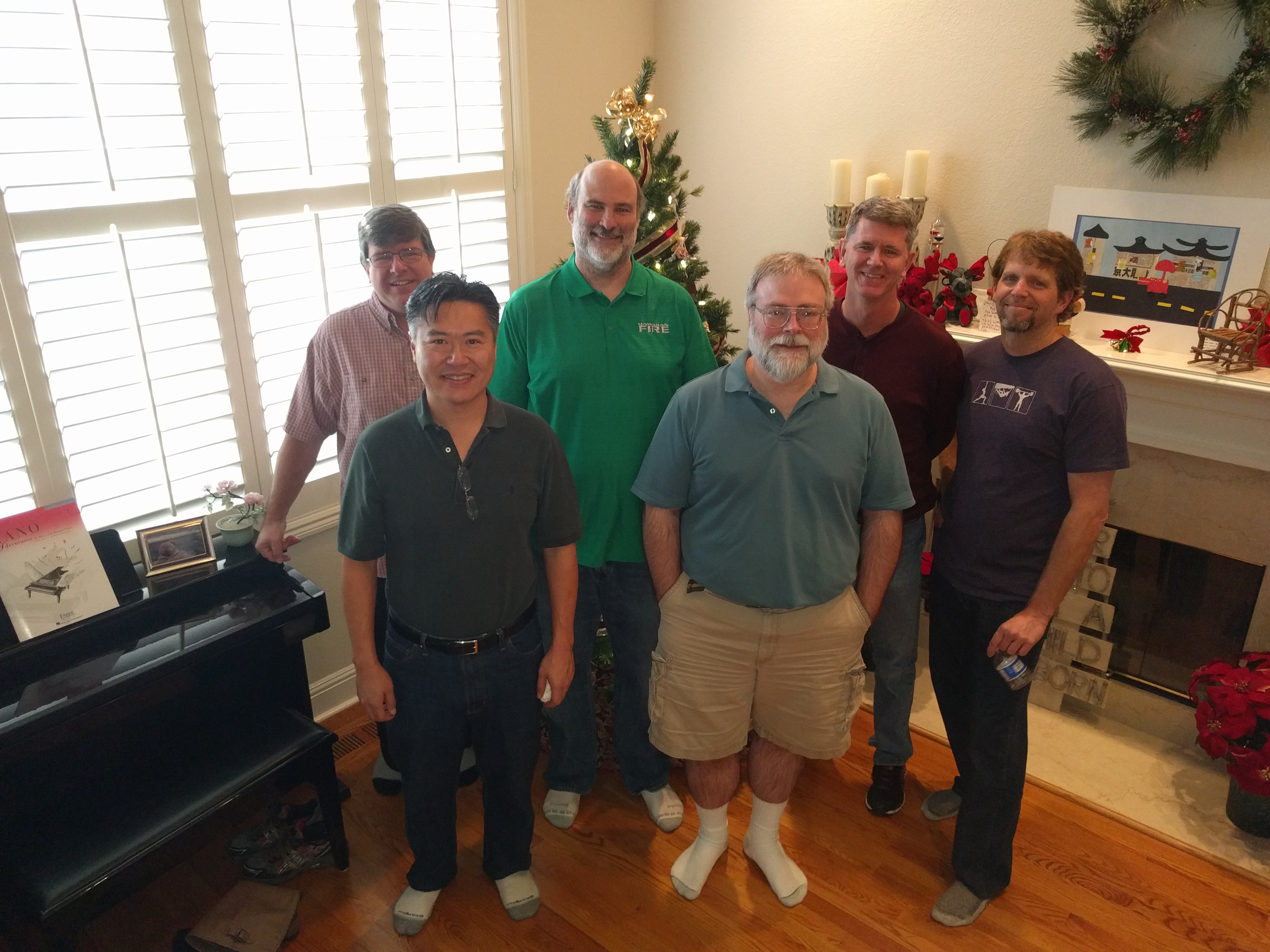 While there were many other guests, our core group of 5-6 families were all there this year, too.
These guys have known and worked with each other at least once over the past 20+ years. They've all moved around to different companies, but a few of them still work with each other. They're an amazing group of guys who not only share similar work ethics, but also have similar lifestyles. It's hard to find 1 person so compatible with another, but 6 is downright amazing.