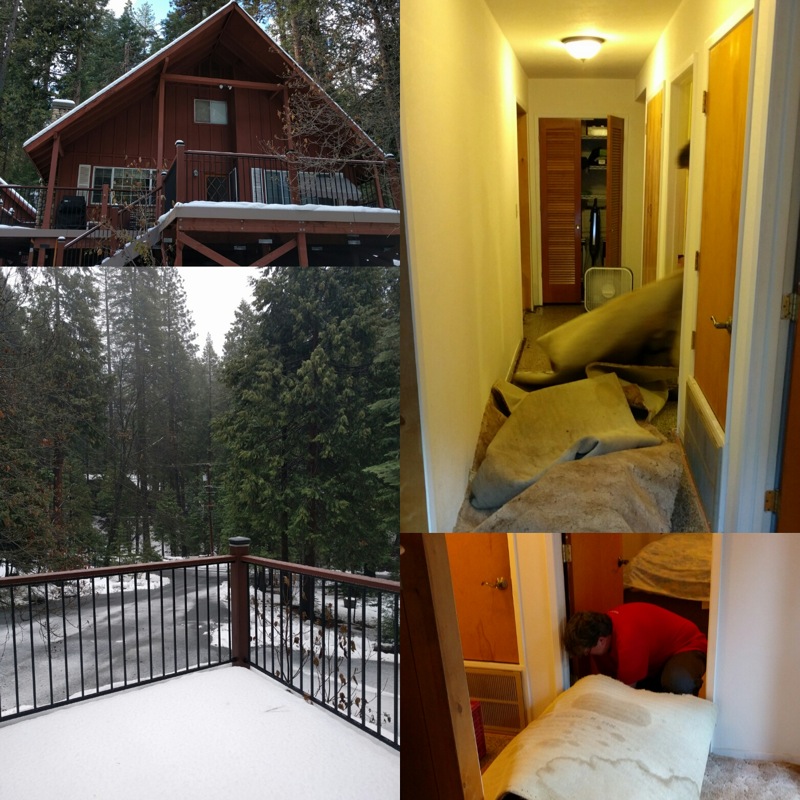 It's been 2 months since we've been up to the hideaway and when we got here this weekend, we walked into a flooded hallway and bathroom. A pipe burst under the bathroom sink.
Well, as bad as it was, the good thing is it had to have burst very recently because we only lost 2000 gallons. Since Jimmy kind of works/volunteers for the water company up here, he was able to find that out quickly. A leak like that would waste 1000 gallons a day. Imagine if it had burst 60 days ago!
This weekend definitely has not been our best weekends up here. There's lot of water damage. But Jimmy's aldread replaced the broken pipe, he got to play with the wet vac he got for his birthday last year, and, um...the floors needed to be replaced anyway...this is just sooner than we had planned for.
But it's snowing, so the weekend had it's peaceful moments, too.