I've been craving live music for a while. I love going to concerts. A few months ago Billy Joel was at AT&T Park, which is only 3 blocks away from our new apartment. We didn't have tickets, but we went out to a small park across the street and listened for about 45 minutes. We could even catch a few glimpses of the screen inside the stadium. That was really cool, but that made me want to go to a concert even more.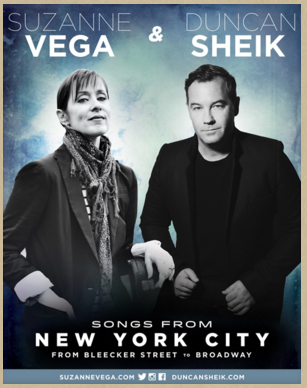 We finally went to a small venue in Berkeley to see Suzanne Vega on Thursday night. With less than 250 seats at the Freight and Salvage, there are no bad seats. We went for the 1st time last year to see Paula Cole and had front row seats. This year we chose to sit in the very back row, just left of center (
which is a Suzanne Vega song
) and still had a wonderful view.
Metallica is coming to AT&T Park in February and we were talking about going to see them, too. That'd be a different venue from Suzanne Vega, wouldn't it?!?