I say that with the utmost respect. But my friend and old boss, who was snarky and sassy as hell, died last week. She'd want me to be sassy in paying respect or tribute to her.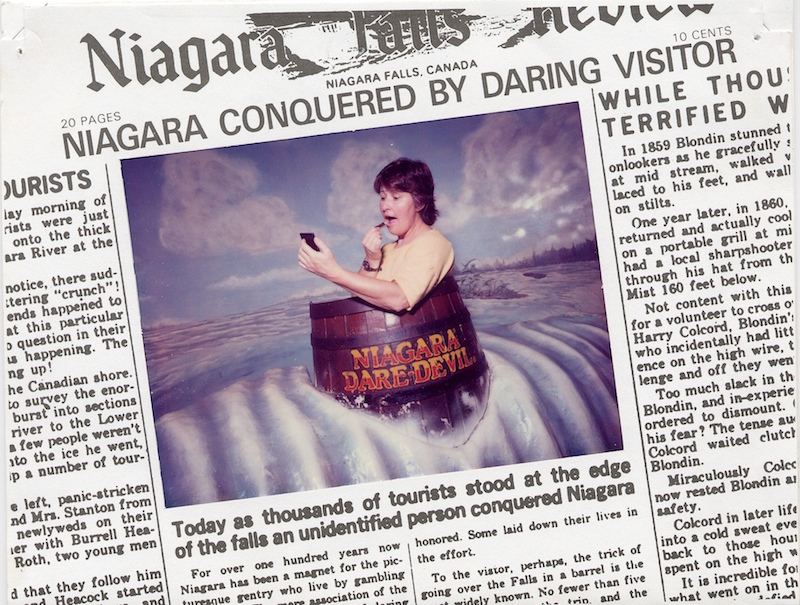 I met Leigh in 1994 when we both worked at a stamp store in the mall during the Christmas season. She's always been a force of nature. Speaking her mind, standing up for what she believed in and jumping into something head first, flying fast. She had charisma, people automatically liked her the 1st time they met her, and learned early on not to cross her. It was very easy for me to be friends with her because she was straightforward, so I knew what her plans were and the direction she wanted to go. We were opposites, really, but we got along very well. She knew how to push me to motivate me, but knew when to stop. She understood that I have buckets of tolerance and patience, but if I'm right at the edge, to back off because I'll burst. She pushed me creatively, had a lot more faith in my abilities than I had in myself, and trusted me more than I thought I deserved. I was lucky that I was friends with her before I started working for her, because I never felt like I had to tiptoe around the boss. I could speak with her candidly.
Grand opening of her store, 1996.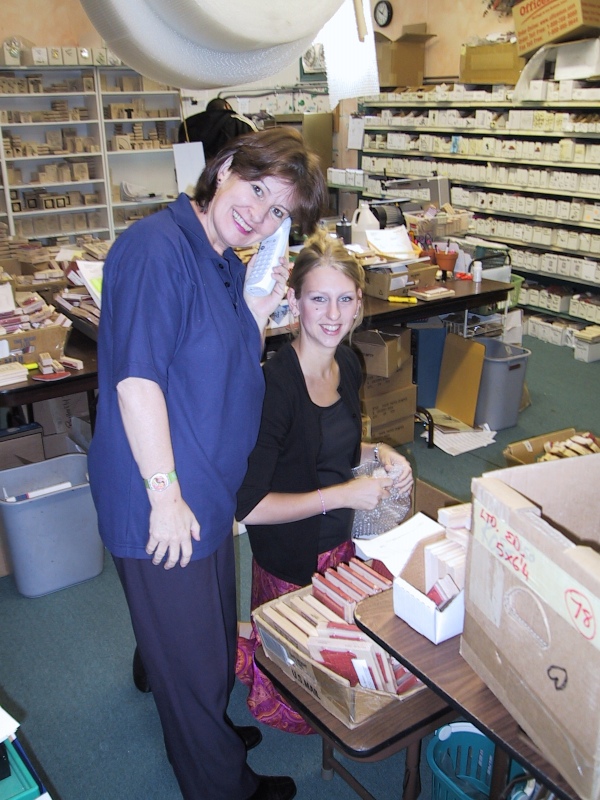 In 1998 she had to close the store because her manufacturing company took off and she needed the space for warehouse and shipping.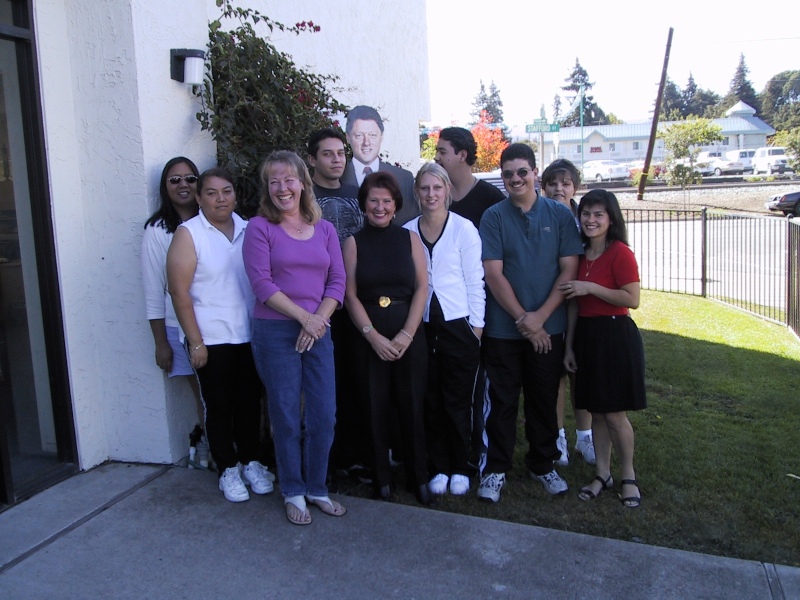 Company photo, 2000.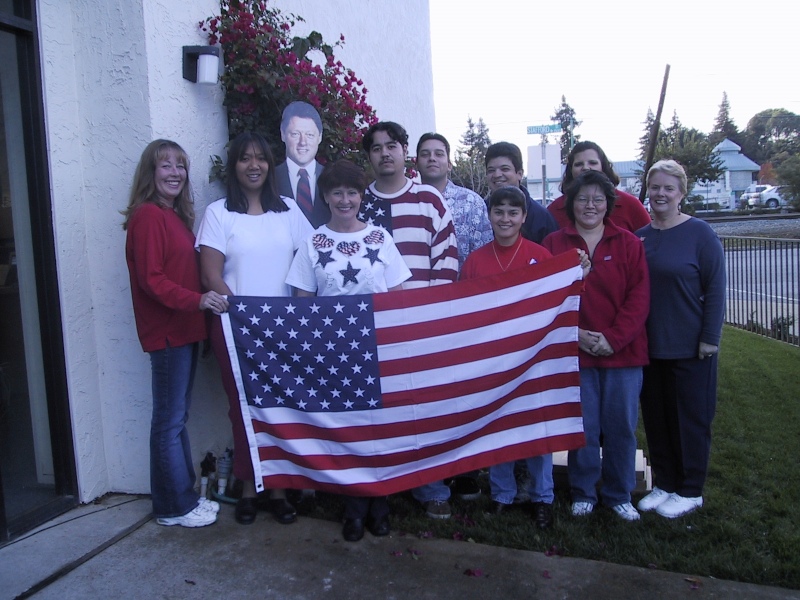 Company photo, 2001.
After my mom died, she gave me a lot of leeway. She knew that I would need a lot of time to figure everything out and I needed to do it at my pace. She understood that I process things different than she does. But 9 months later, I was still trapped in my own headspace, and she bluntly but with kindness said: "ok madeline. it's time to come back to work." And I knew it wasn't because she needed me as an employee, but because it was just time to get out of my own head.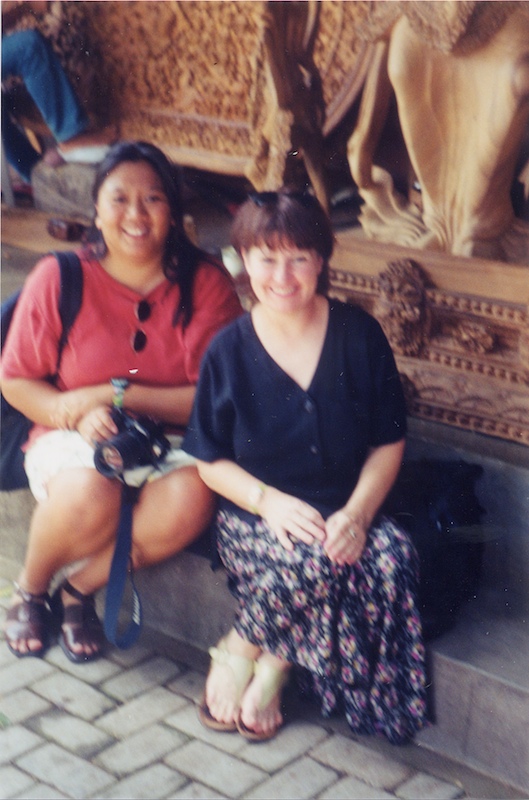 She had wanderlust more than anyone I knew. She used to tell me stories about growing up in New Zealand, her maori 'family', living and working on a kibbutz in Israel, working in the south, traveling through Europe. When she felt the desire to travel to Singapore and Bali, she asked me to go with her. I couldn't refuse.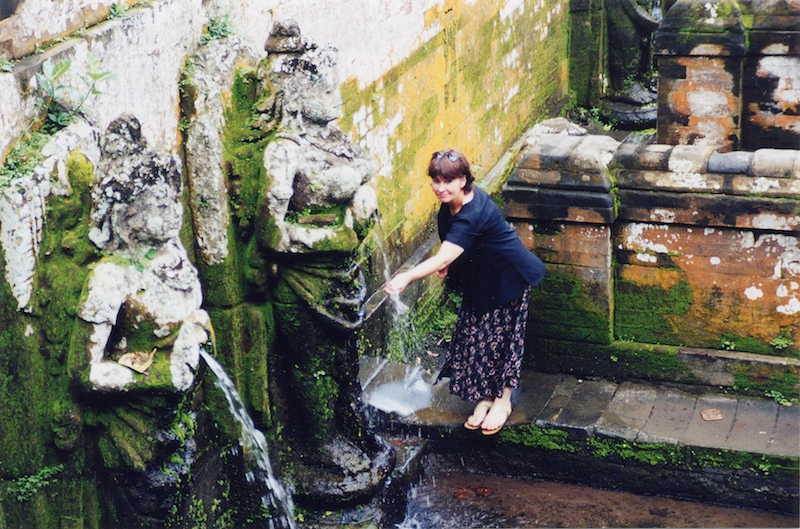 At a temple in Bali.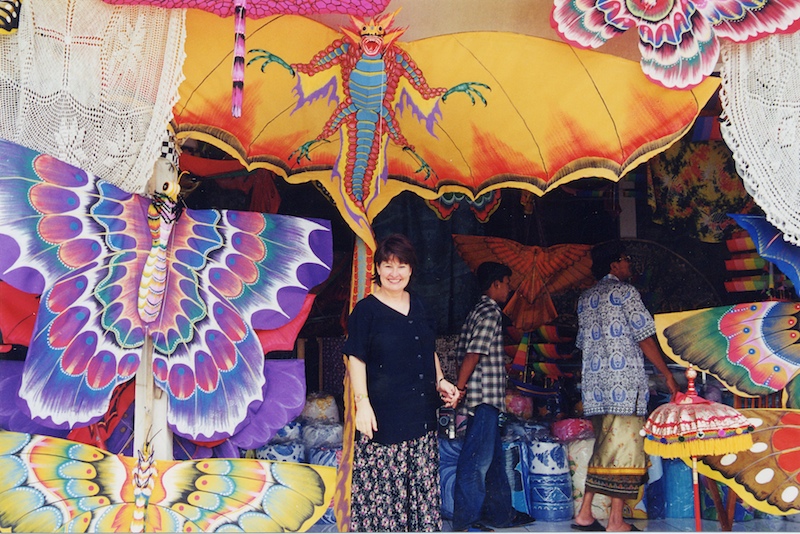 She bought that big yellow dragon kite above her for her son.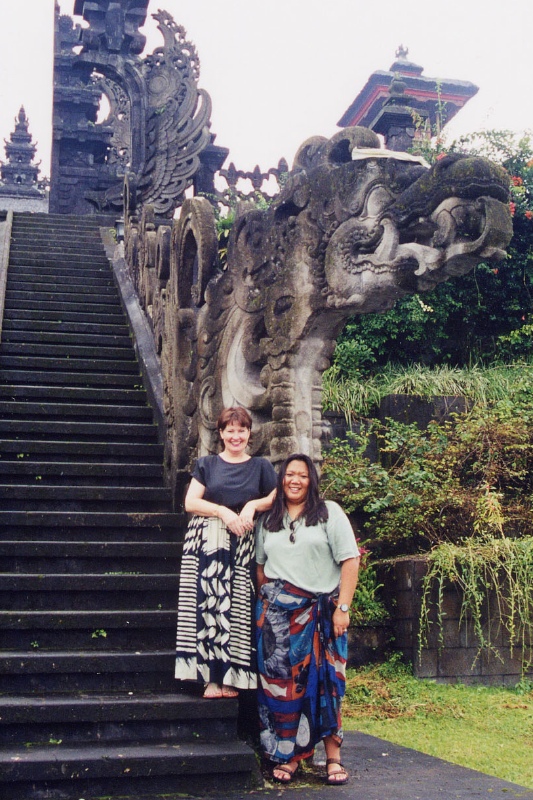 Another temple in Bali.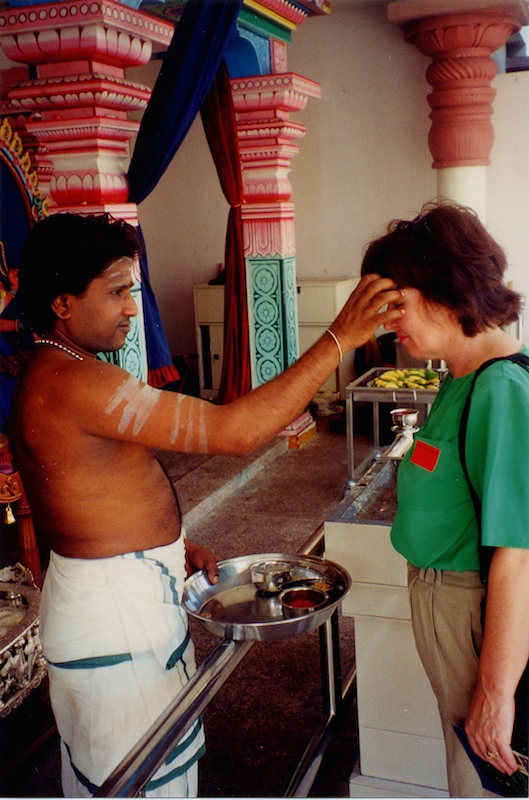 At a Hindu temple in Singapore.
After selling her business, she and her family moved to Florida because there were more programs available there for her kids. After they finished high school, she traveled a lot more. I would enjoy seeing her photos from all over the world. She was spending a lot of time in Israel again. Last month she was hiking through the sandy deserts in Jordan. The sand in the air as well as smoke from fires in Slovenia, aggravated her asthma enough for her to go to the ER. She started posting snarky photos from the hospital. Making fun of her bruises, joking around about being transferred to ICU. Showing photos of a dragon she bought for her son with an oxygen mask on, saying "uh oh, it's not looking very good". Unfortunately, it was a lot worse than anyone thought. Especially since she was still posting just hours before she passed away. And still being sassy...