This is the 3rd year Jimmy and I have gone to Rodeo Beach for our anniversary.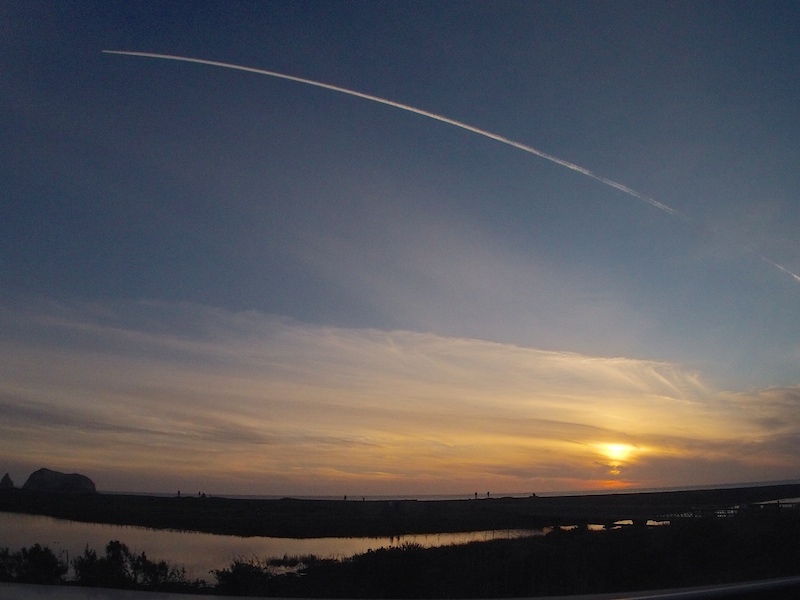 The sites and views along the way never get old.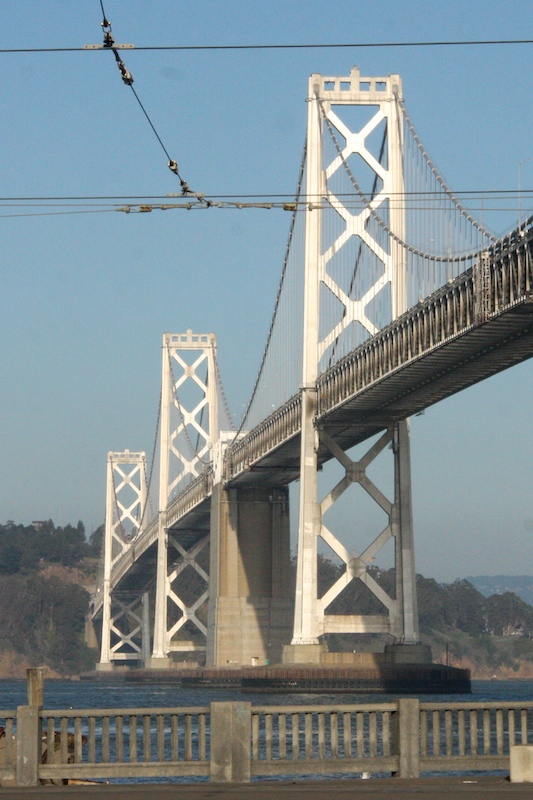 The lowering sun made the Bay Bridge glisten.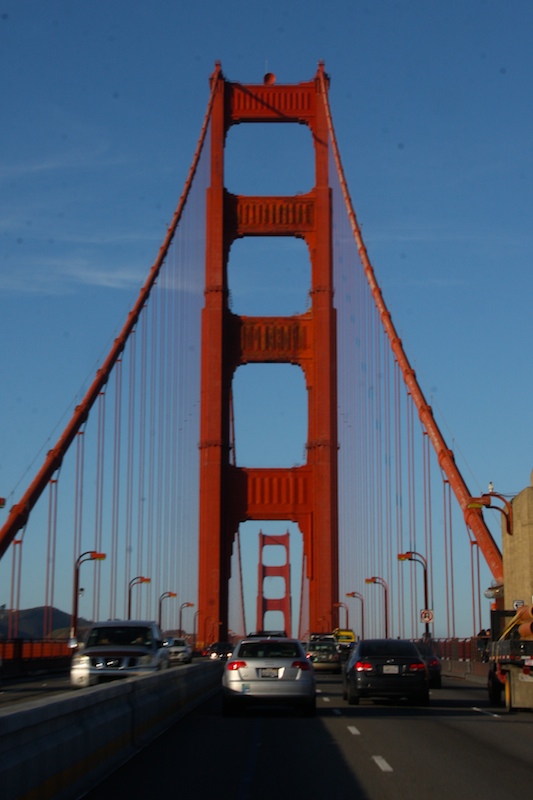 The Golden Gate Bridge always looks good no matter the time of day or weather.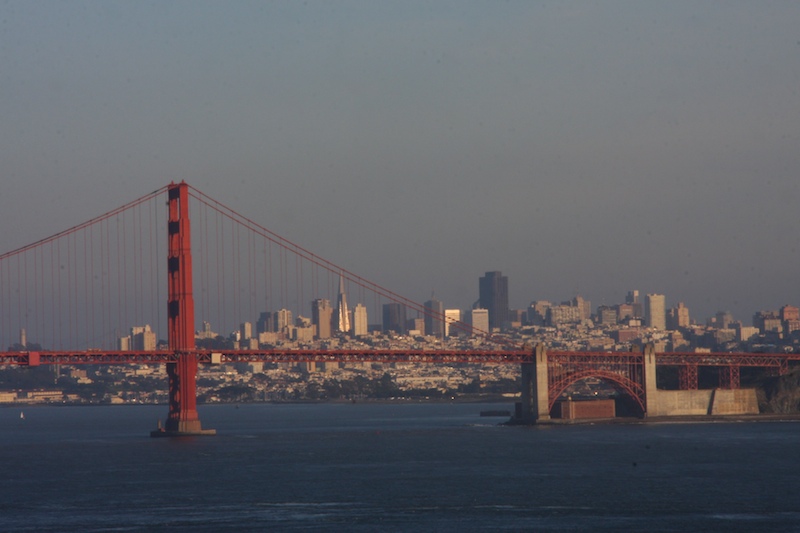 And every year I can't resist taking this snapshot, even with all that yucky smog.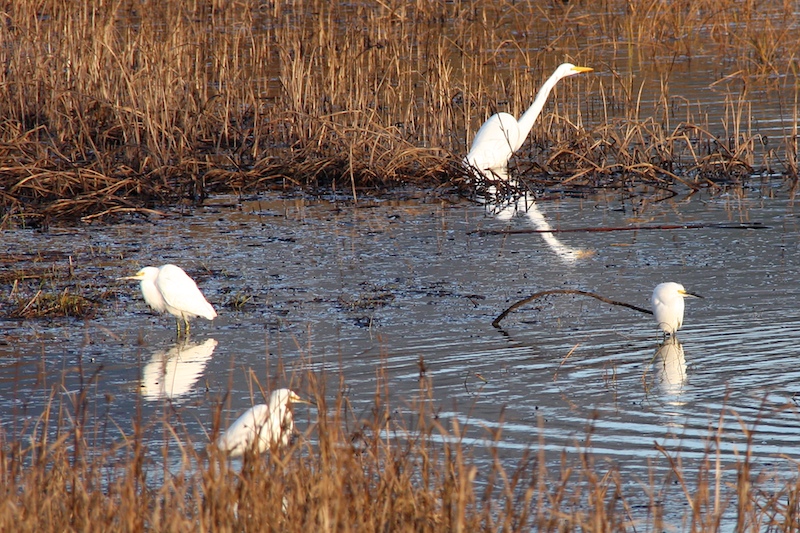 There's a little bit of marshland between the parking lot and the beach and for the last couple of years, we've seen a handful of egrets fishing for dinner. Or maybe those are cranes. Or maybe the one with the outstretched neck is the egret, and the other ones are cranes. Even after a bit of googling, it's inconclusive and I'm more confused than before.
We had a little more time this year to walk along the beach before sunset. This year Jimmy took most of the photos with our big camera.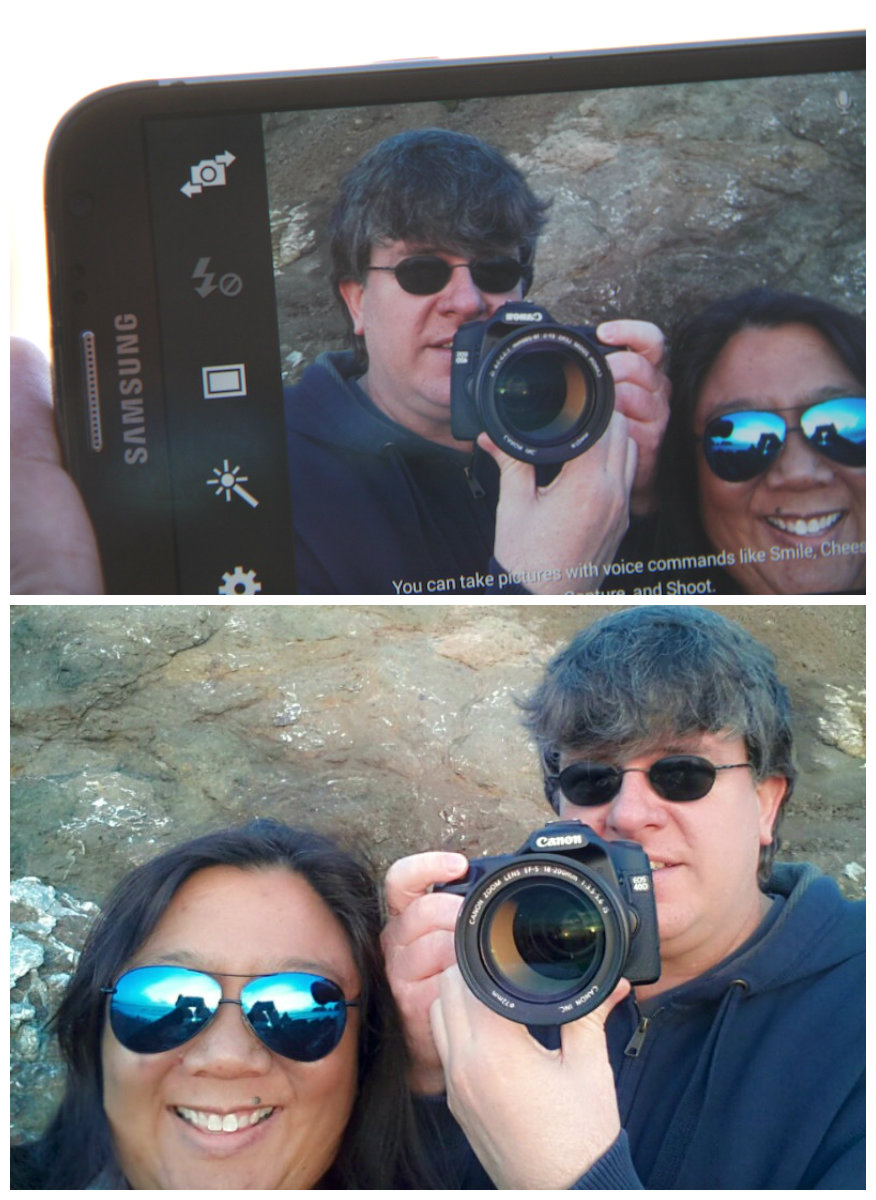 He took a snapshot of me taking our annual photo. A selfie of our selfie.
Here's a 2 minute slideshow of some of our photos and videos of the sunset at Rodeo Beach on our anniversary: