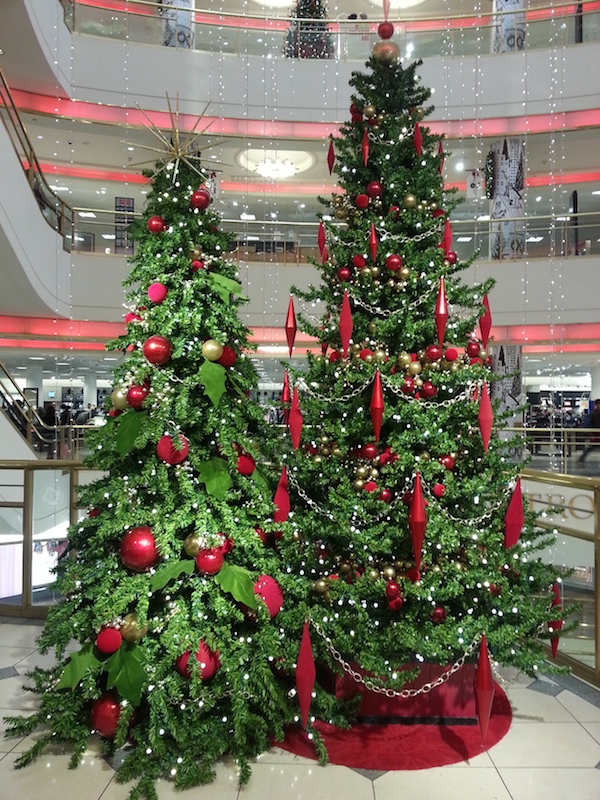 Today's Christmas Tree of the Day wasn't as easy to find as I thought it would be. I went to my closest
park
, but no decorated trees. I thought surely there must be a tree in
Target
. But I was denied there, too. Maybe the
theatre
? Nope. Well, I knew there'd be a few at
SF Centre
across the street, so I ended up there. These were at Nordstrom. The bonus is I walked almost 2 miles to get this snapshot.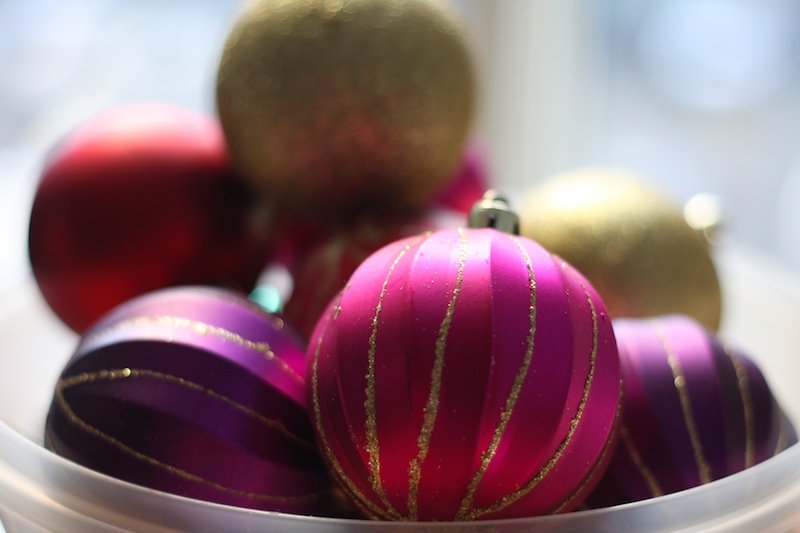 I put the ornaments on our tree this evening. It's been up since Sunday, but naked till tonight.
I'm still obsessed with listen to music. Ed Sheeran and Hozier are my current obsessions.
"Thinking Out Loud" by Ed Sheeran is a beautiful ballad about the timelessness of love.
"Take Me To Church" by Hozier is not lighthearted. It's very metaphorical, comparing love and religion, sexuality and humanity. His voice is aching and hauntingly soulful.
Warning: the video is hard to watch. Spoiler alert if you haven't seen this already (36 million already have): there isn't a happy ending.