Today is the 1st day in over a week that I've felt well enough to venture out for a walk, searching for my daily Christmas tree.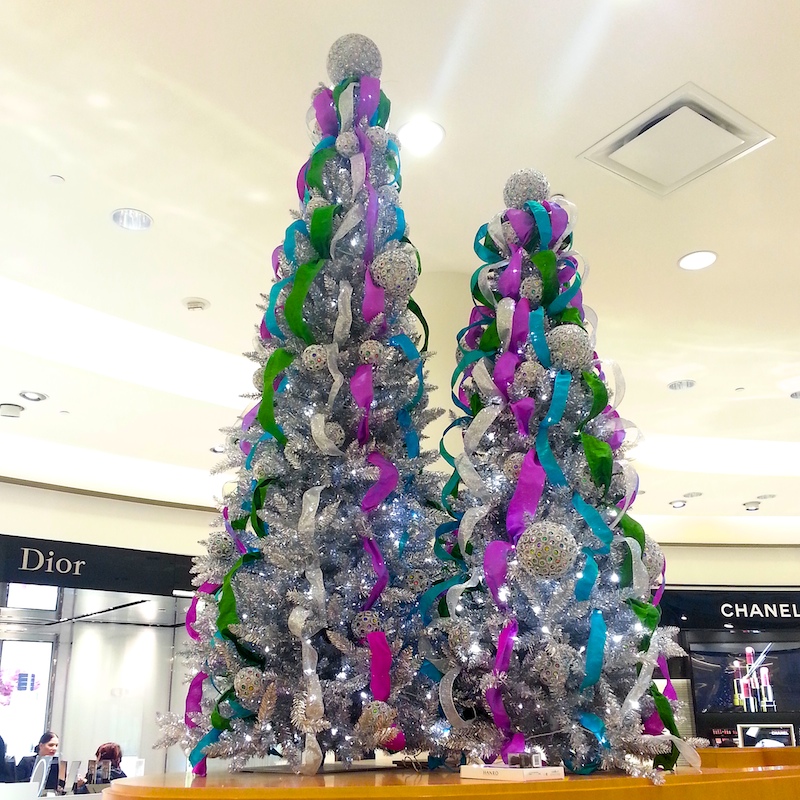 I've been keeping mental a list of trees I wanted to see, but since I missed that whole week, I won't get to all of the spots I had hoped to.
But I did make it to the 50+ foot tree in Neiman Marcus at Union Square.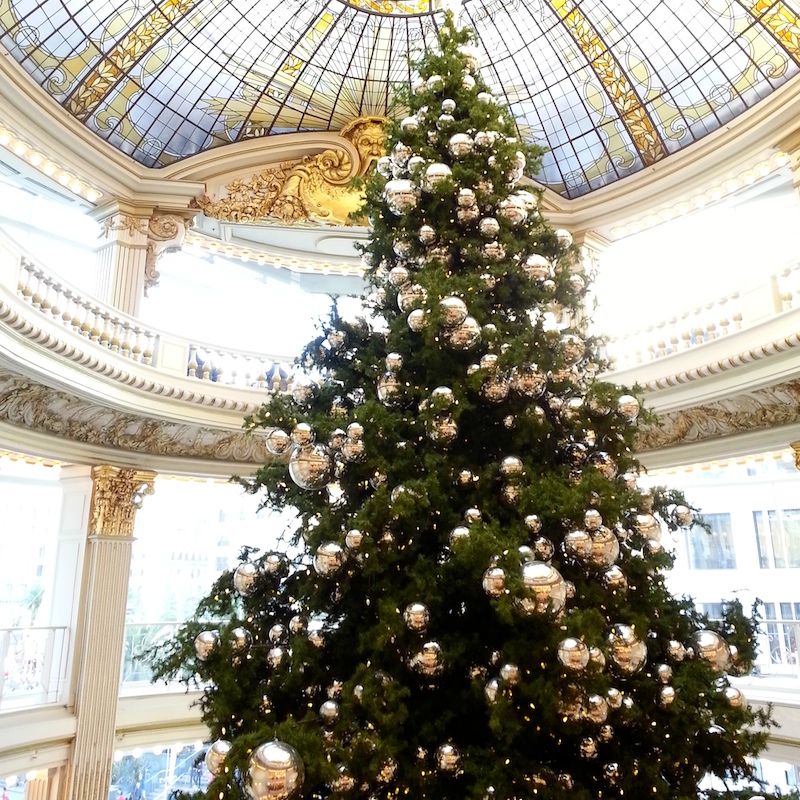 It's so tall, I couldn't fit it all in a single snapshot. We've lived here for 4 1/2 years and this was the 1st time I've been in this department store. I've walked by it a hundred times, but just never had the need to step inside till today.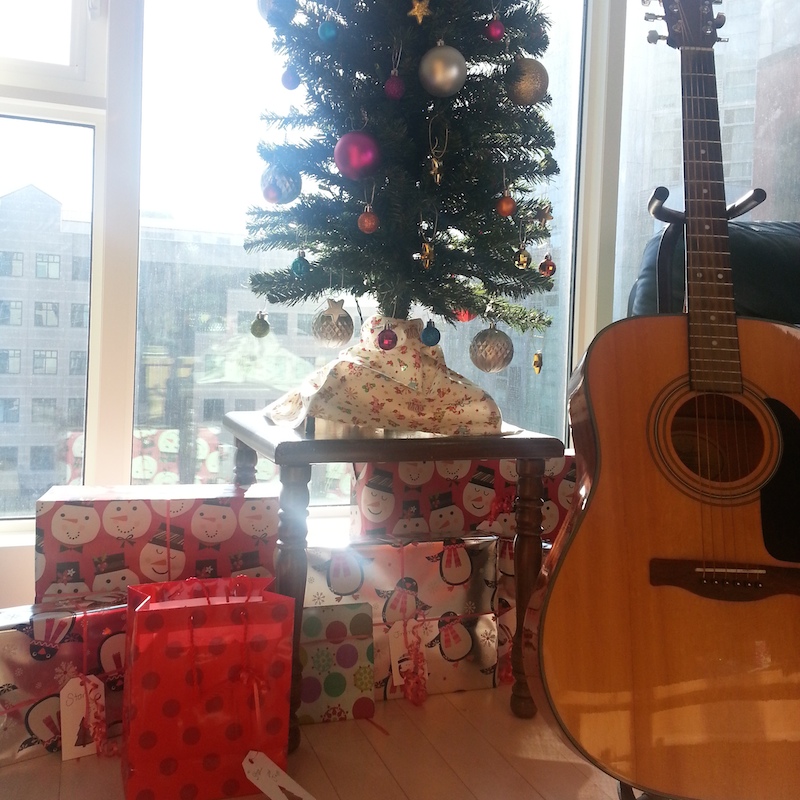 I think today was the 1st time in over a week that I saw sunshine. It was a beautiful day!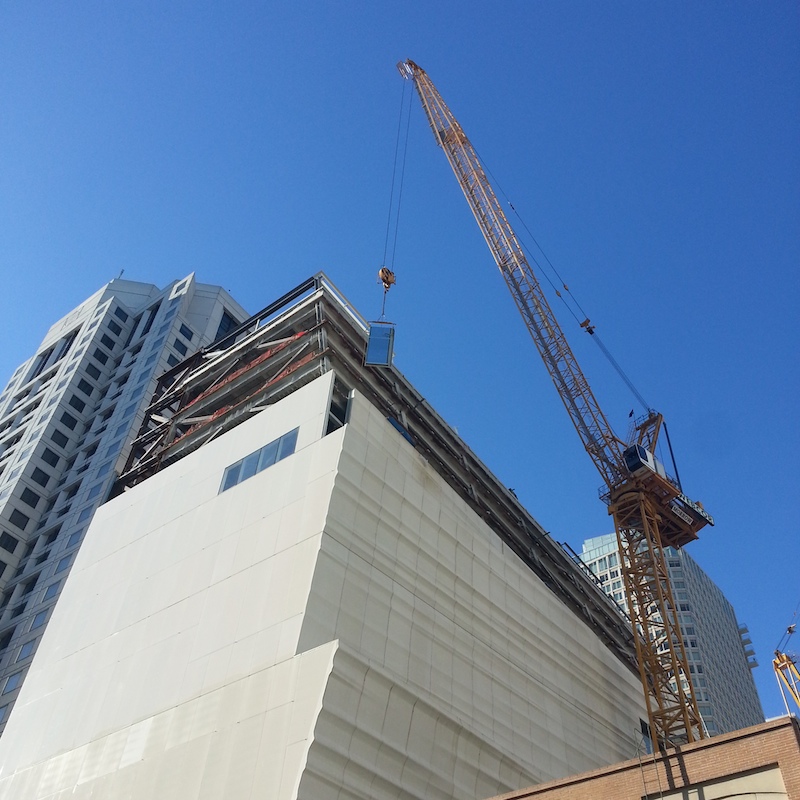 So beautiful, I couldn't help but admire the blue skies behind the scary crane.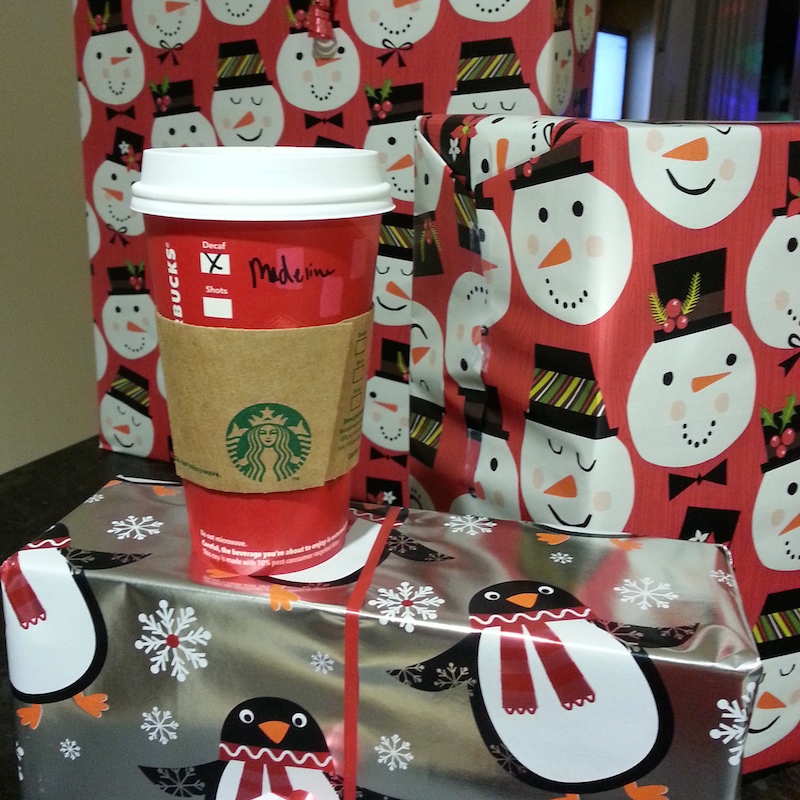 I wrapped the last of my Christmas presents tonight. Check!
And I'll end with a little silly camera fun...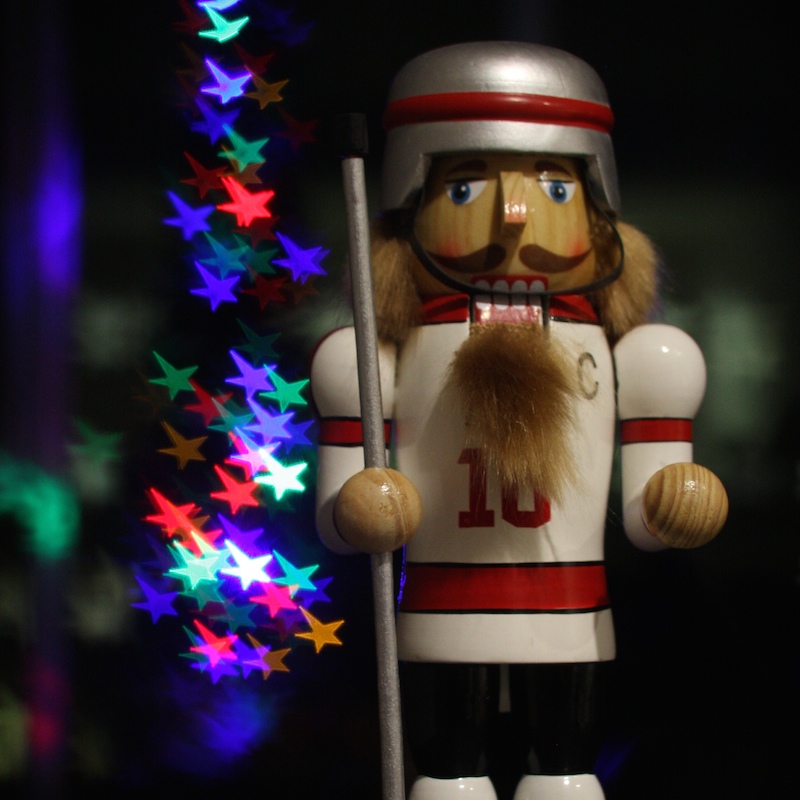 Jimmy got this hockey nutcracker a few years ago from his sister.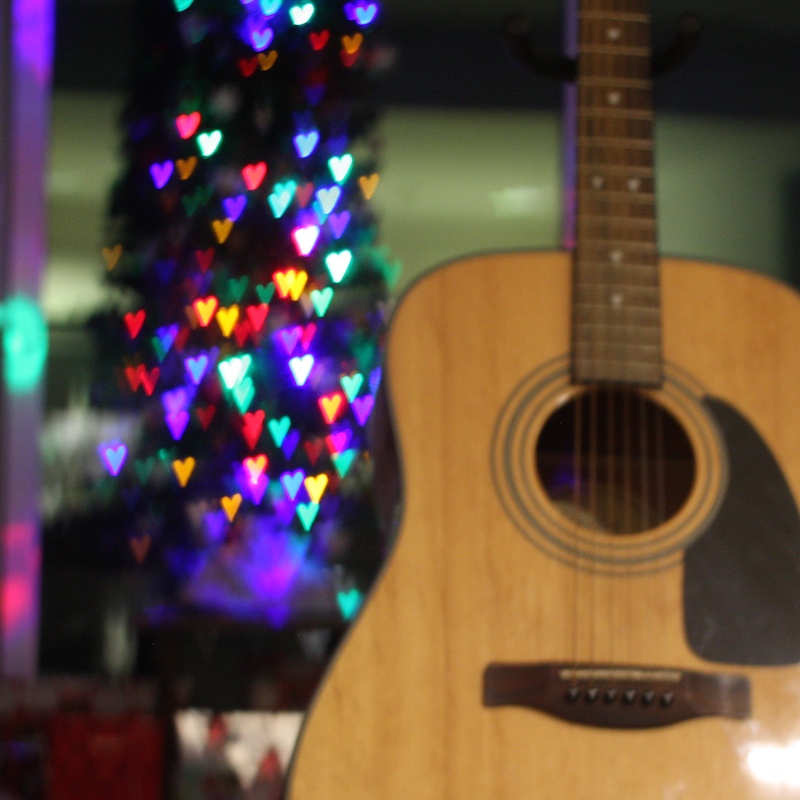 And I couldn't resist making these heart bokeh lights around my guitar. Still obsessed with learning how to play. Honestly, I don't have the talent for this. It's still a huge struggle, but I'm super focused and have a lot of determination.
I stumbled on these quotes somewhere and they are the epitome of how I've been feeling about my guitar playing: