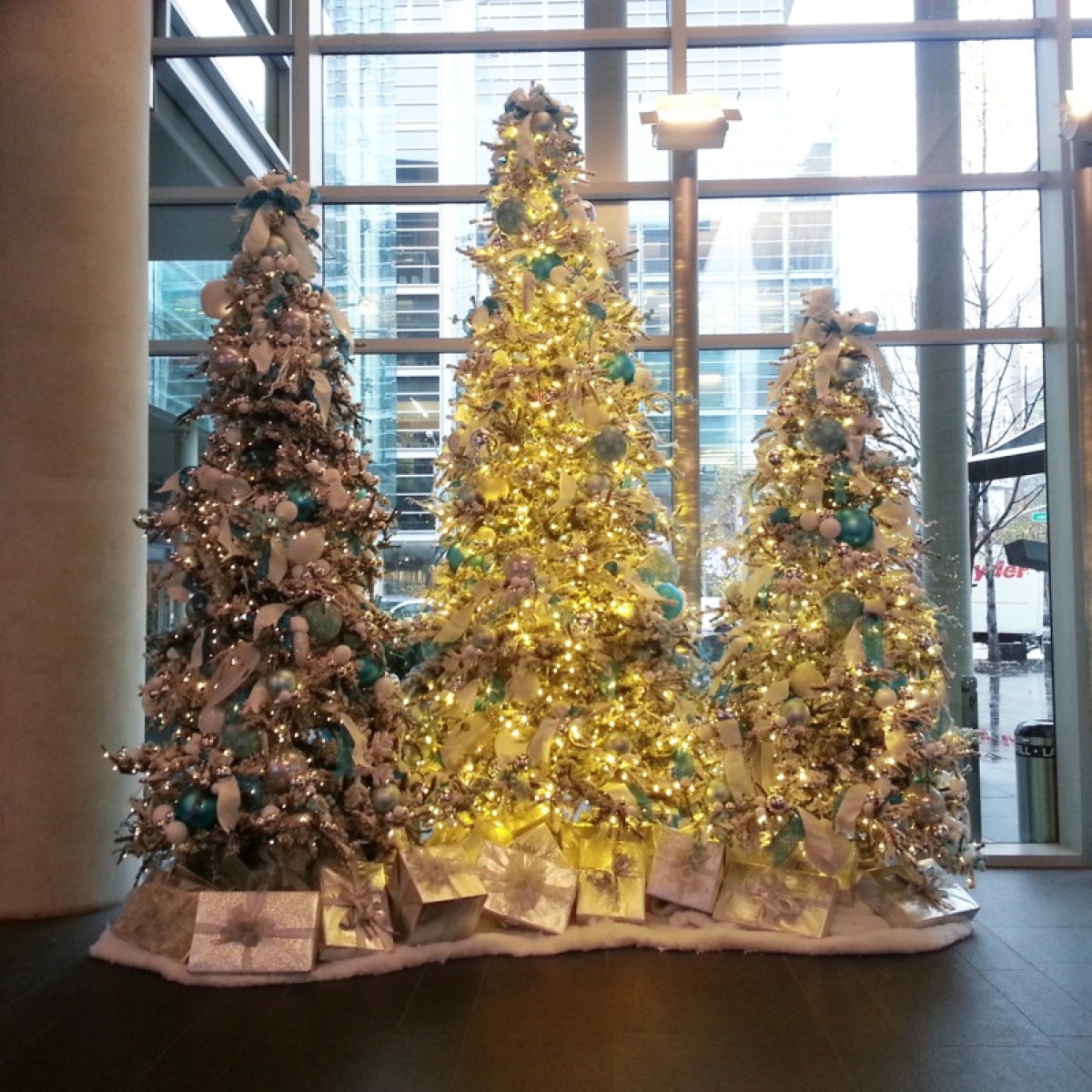 Wandering around this amazing city searching for Christmas Trees everyday has been a fun little adventure. I already knew we lived in a beautiful city, but it's a lot of fun keeping an eye out for a little extra Christmas Cheer.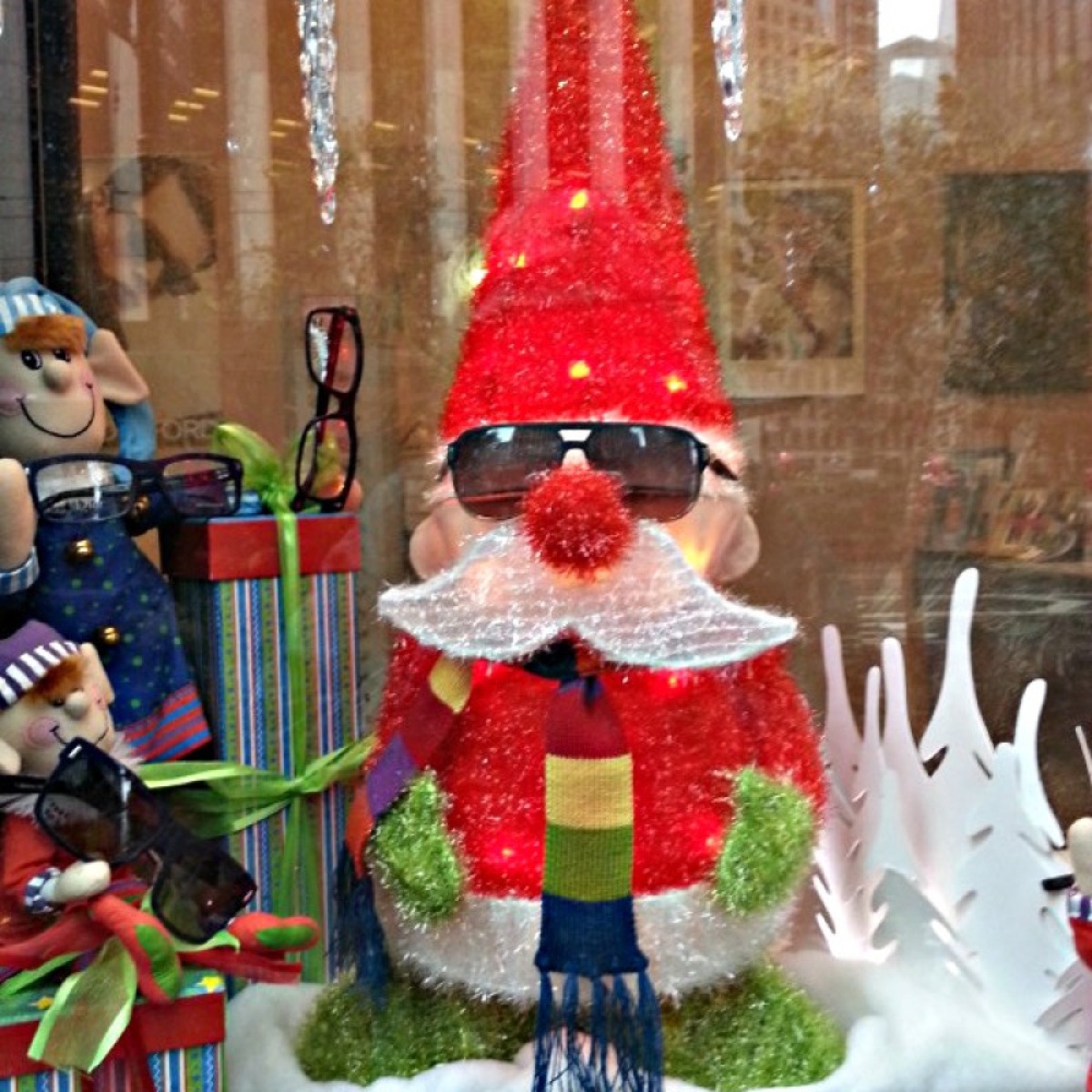 This funny Santa elf made me laugh as I was walking by. Despite his sunglasses, he gave me a little twinkle of his eye so I couldn't resist a snapshot.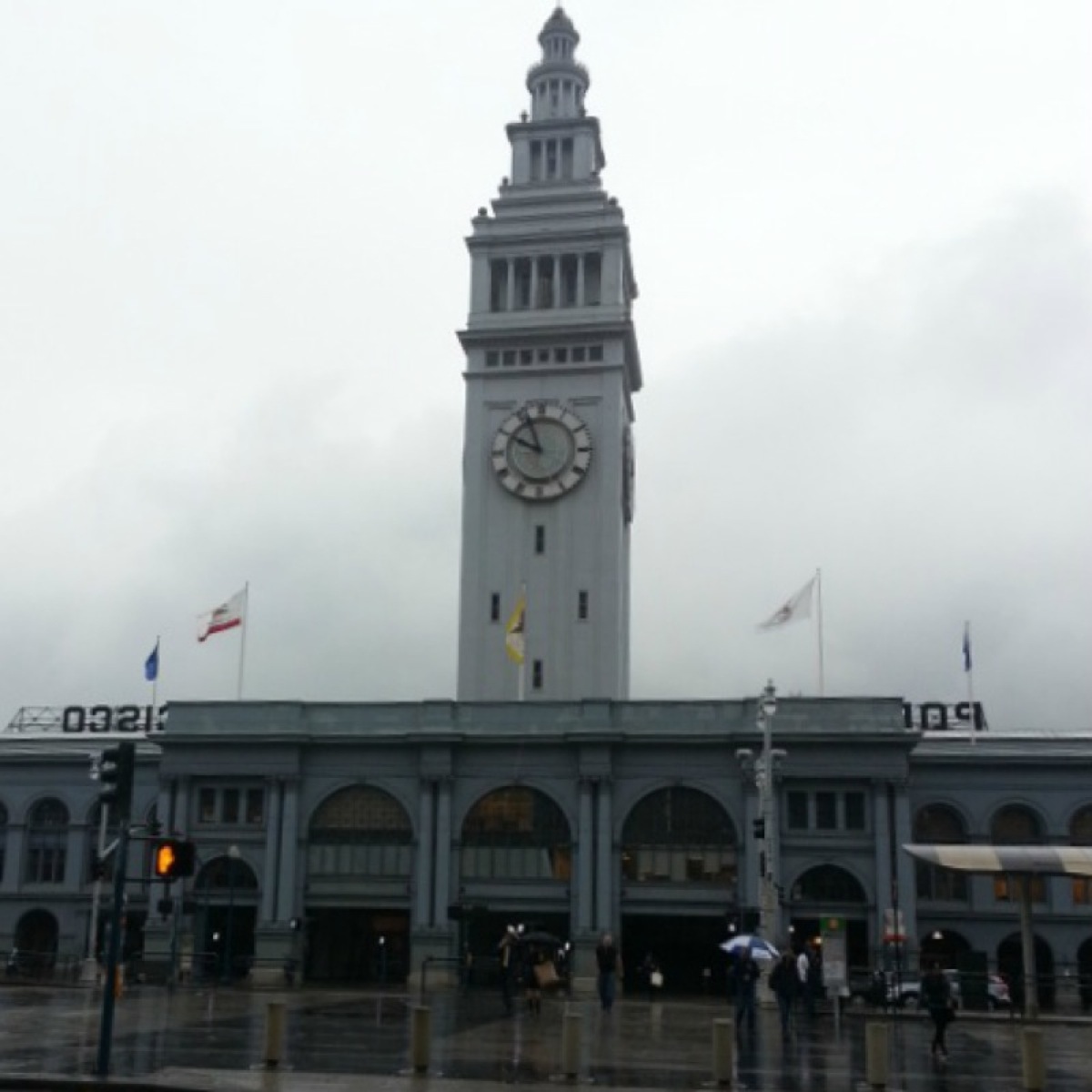 It was still raining significantly this morning, but definitely a lot calmer than yesterday.
I came across several amazing office lobby trees while I was out.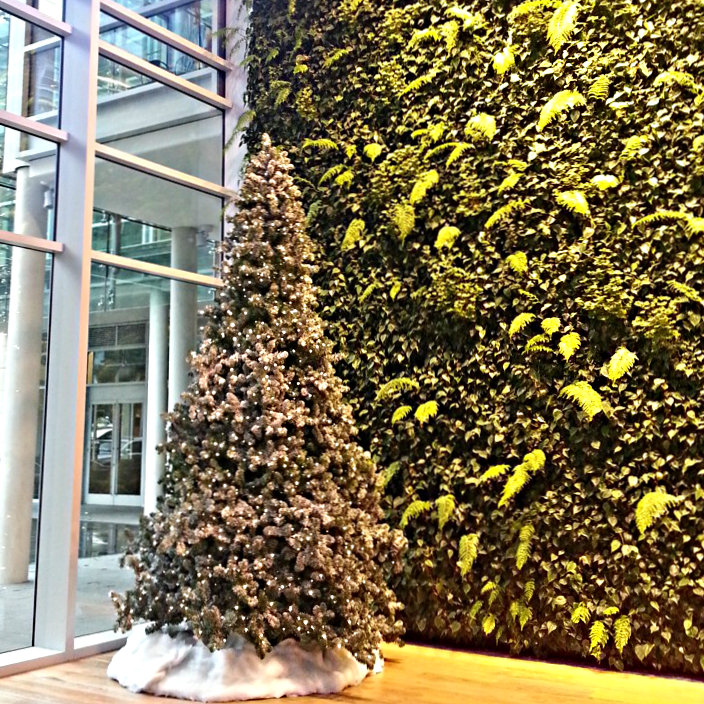 This relatively simple tree is perfect for this lobby with a living wall.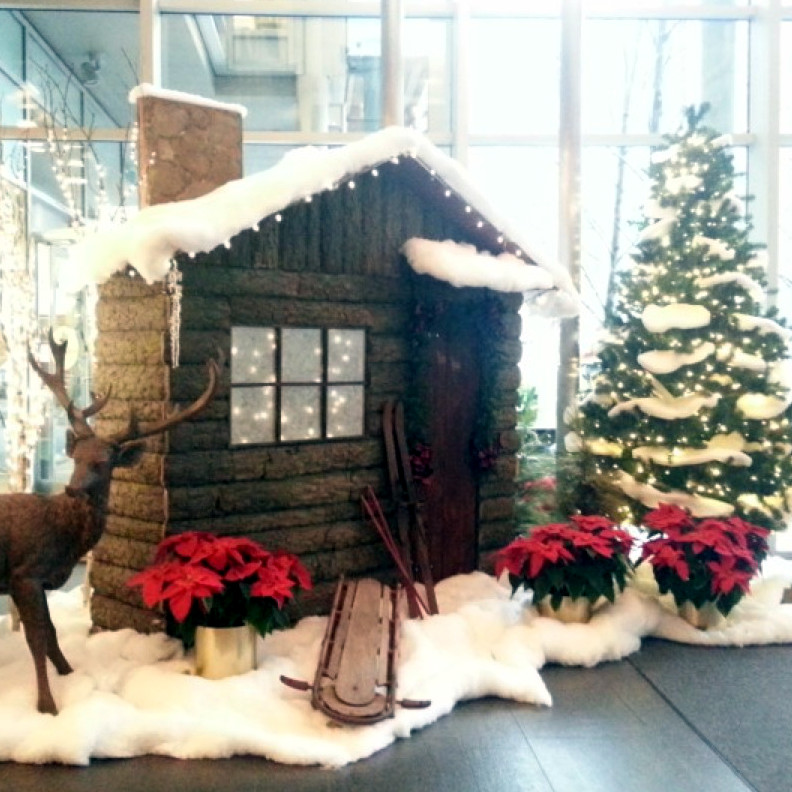 This one brings the woods to the concrete jungle.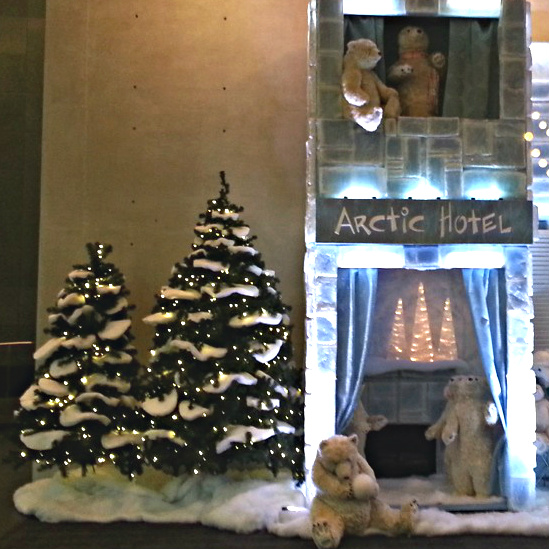 While this one brings us the Artic.
No shortage of adorable polar bears at this office building.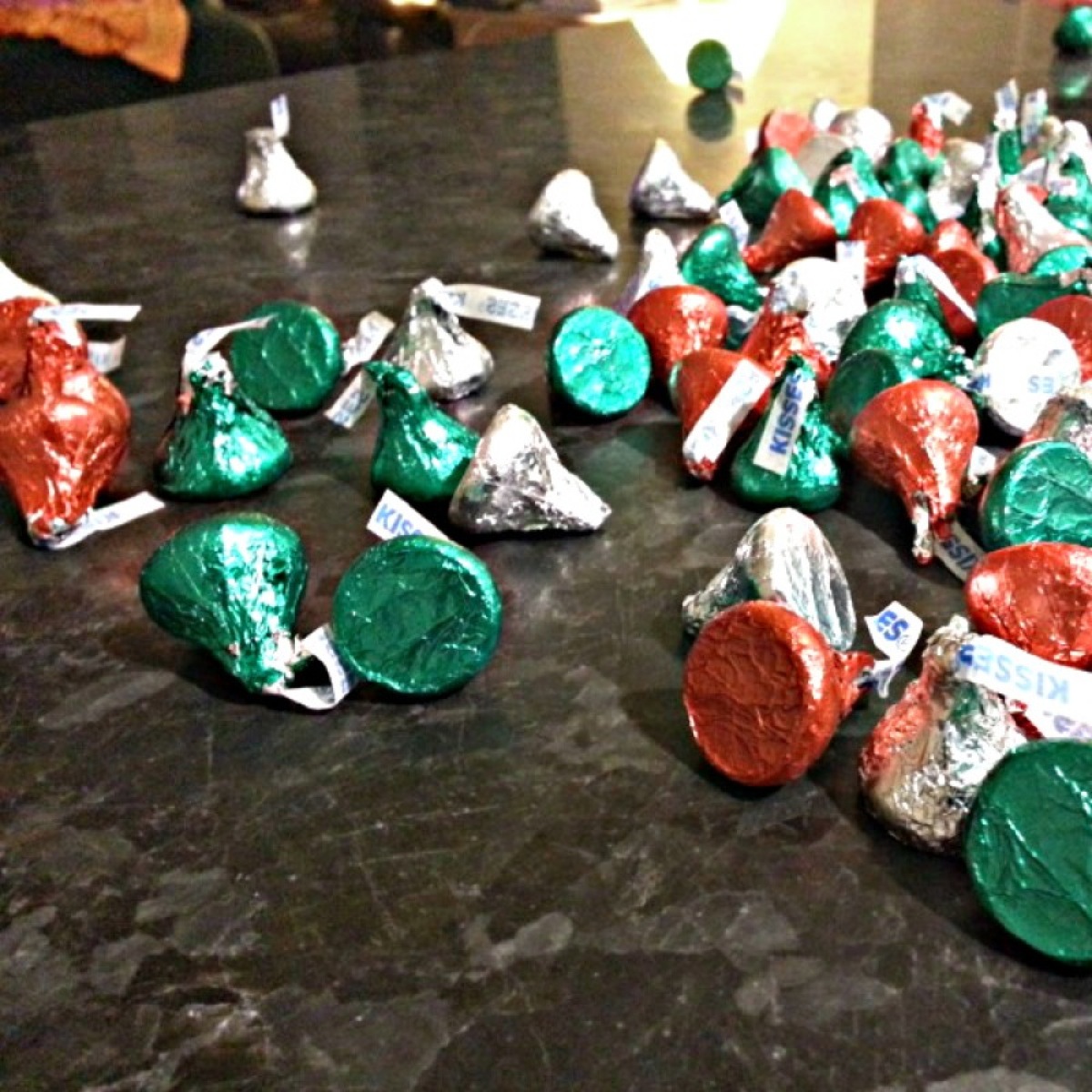 After a fully day and a busy evening making goodies, we got a text from a friend asking if we wanted to see a late night movie. Couldn't resist, even though I was yawning till the movie started. We saw
John Wick
. The storyline was little out of control but watching it was
easy on the eyes
. Point of the story, be nice to puppies.