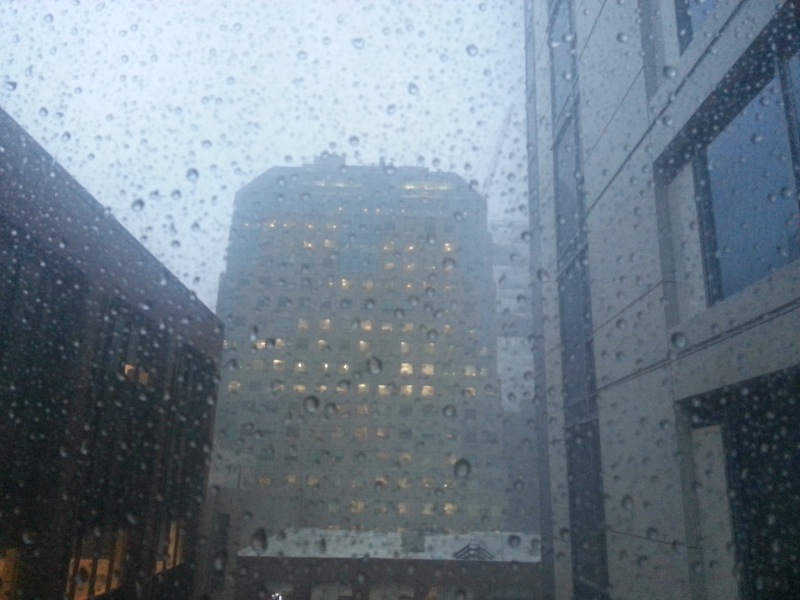 So we had a little rain today. Everyone's been a little flipped out about the whole thing. It's sort of ridiculous. I know there's been a lot of flooding and a lot of trees have come down, and we had significant power outages, but the labels people have been giving our storm make it seem like the world was coming to an end. If I hear
insert
"bad weather related adjective-mageddon" anymore, my head just might explode (but not literally, haha).
Luckily, in our bubble world, living in a modern high rise, we didn't see any adverse affects of the weather. Both of us stayed home and got a lot done.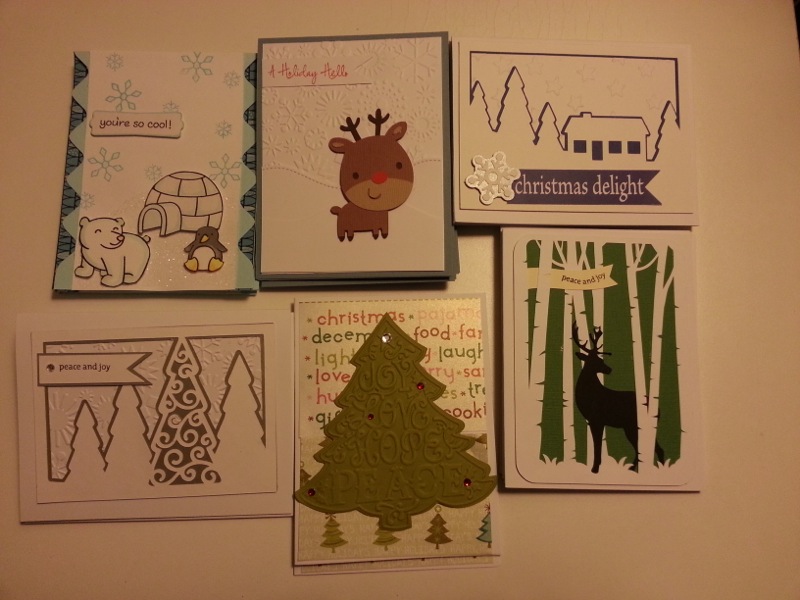 I spent some time working on my Christmas cards. I still have 15 more to design and make. Then write them out...so on and so forth.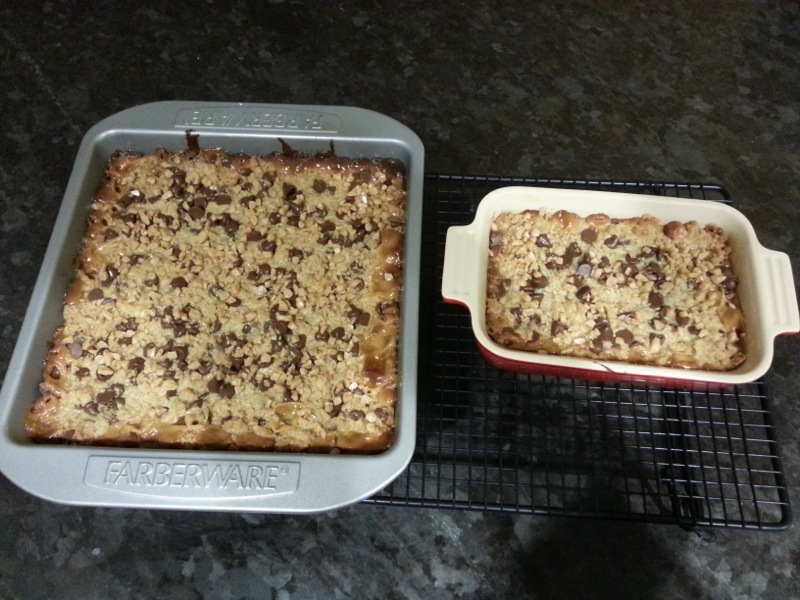 Saturday is the Yuen's Annual Christmas Cookie Party. Unfortunately, I won't be able to go, but Jimmy will. So I made my
chocolate toffee bars
so he doesn't show up empty handed.
Since I never stepped out of the building lest I melt in the pouring rain, and since it's Throwback Thursday, here's a photo I took of a tree at Macy's in Union Square a few days ago: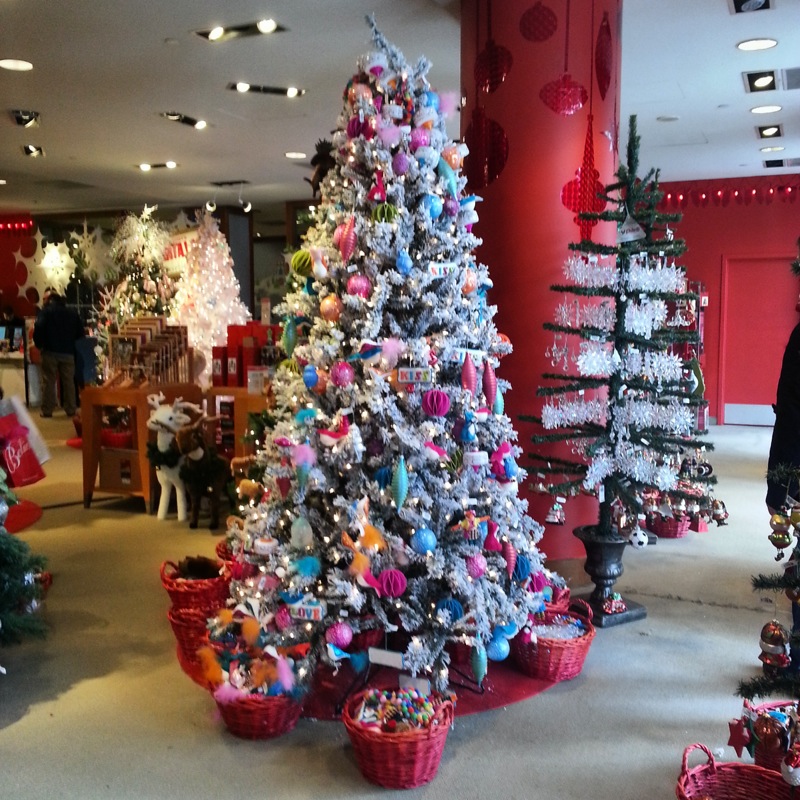 So it's technically not the tree of the day, but I still wanted to share a tree photo.
Here's another Throwback Thursday photo. Because why not!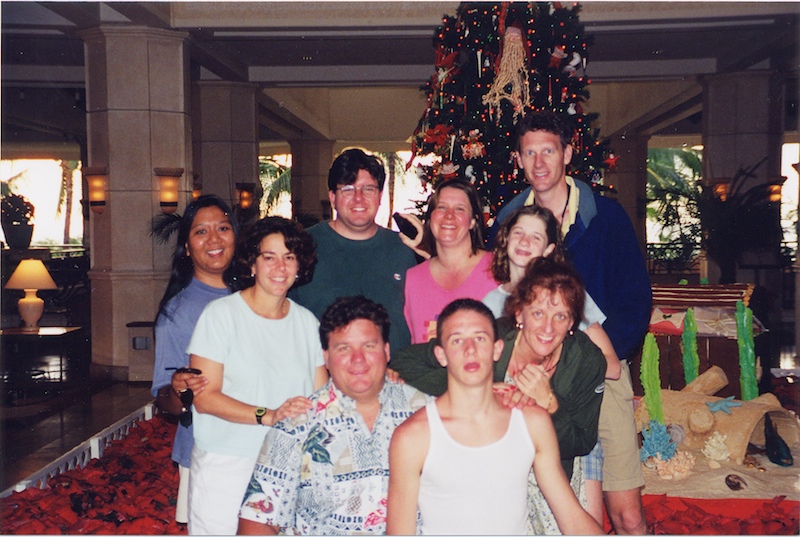 Maui, Dec 1998.