In October, I tagged along with Jimmy on one of his work trips. This time we just went to S. California. We drove down but Jimmy needed the car, so I was stuck at the hotel for 3 days. But I really wasn't stuck. Because I got to see my 2 besties and their families, plus another friend and her son who I've known since elementary school, and of course the 3 nephews and their parents.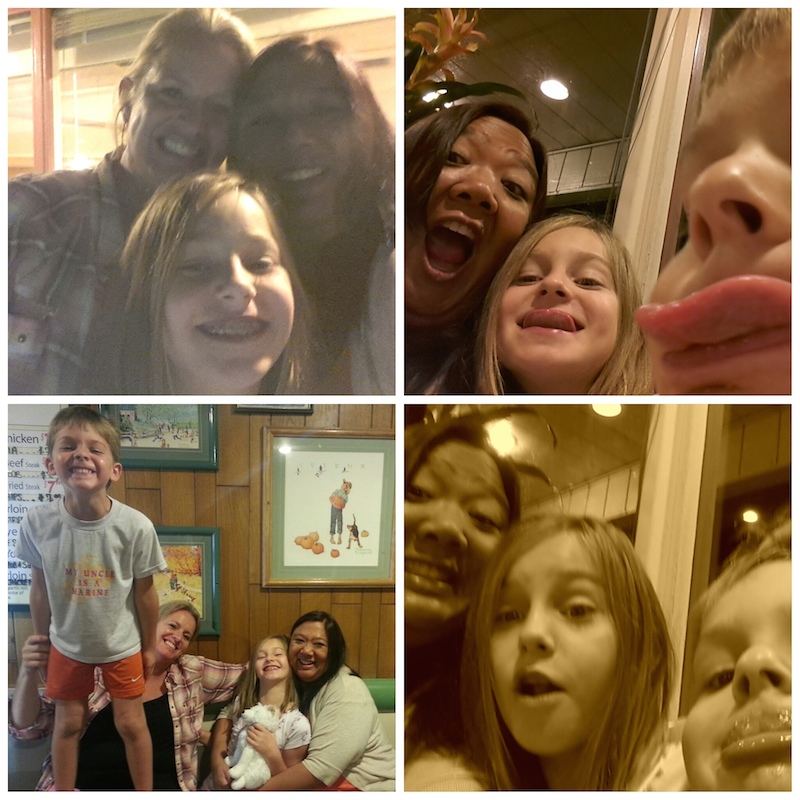 BFFs for 32 years. One of my most special moments of my life was being with her when her daughter was born.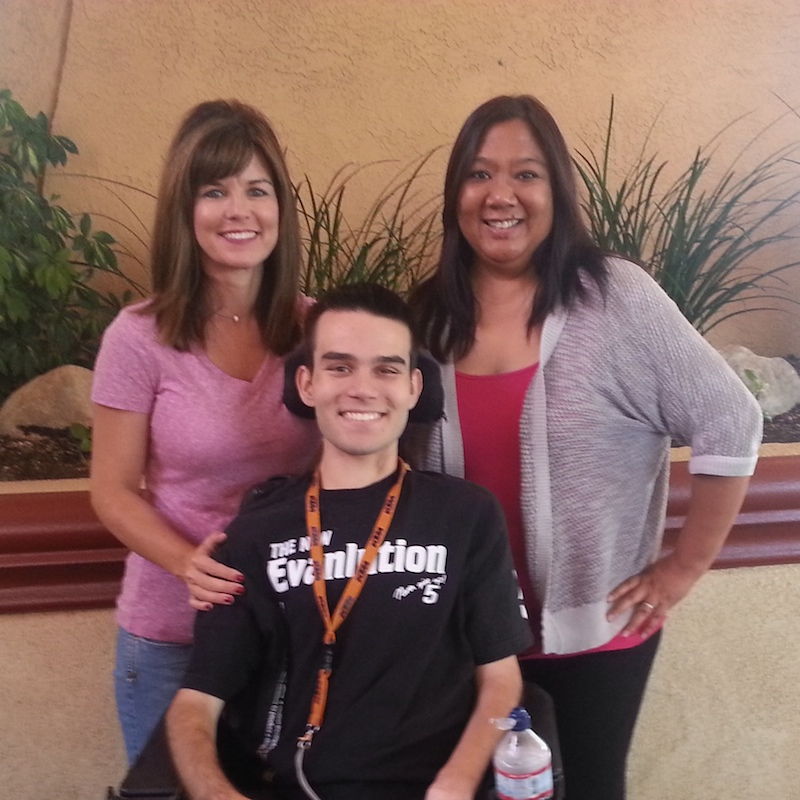 I remember playing jacks and hopscotch in elementary school with Loretta. I hadn't seen her in 4 years, but we keep in touch via Facebook and Instagram. I knew that we'd be within a few miles of her, so I hoped she'd be free for a quick lunch or coffee. Our quick lunch ended up being a 2+ hour gab fest.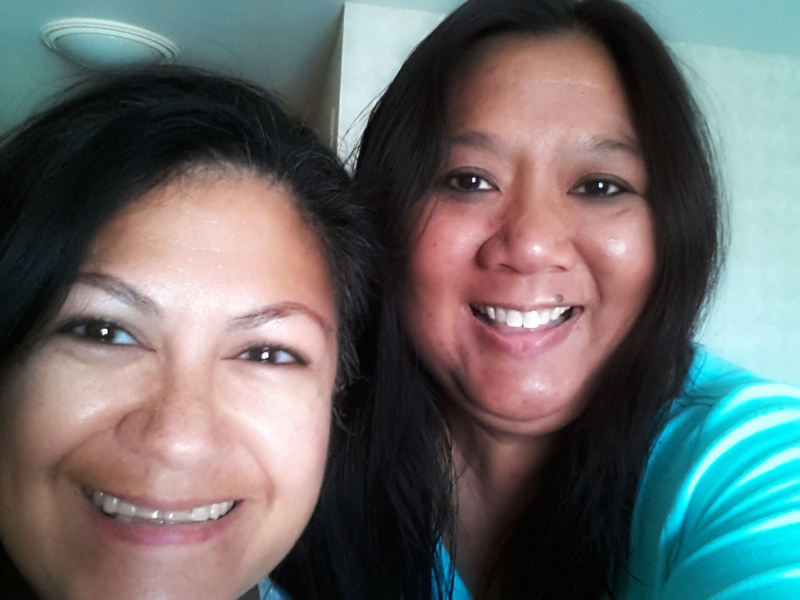 I spent several hours with my bestie Monica and her son. We talk every single day. She's the easiest person to talk to. How we can manage to talk about who know what for what can add up to an hour or more of conversation amazes me. We went to college together not far from where I was staying. One of our senior year projects was to analyze the real estate marketability of a retail shopping center, just 5 miles from my hotel. It was barren land back then, but development was happening quickly. It currently looks like this: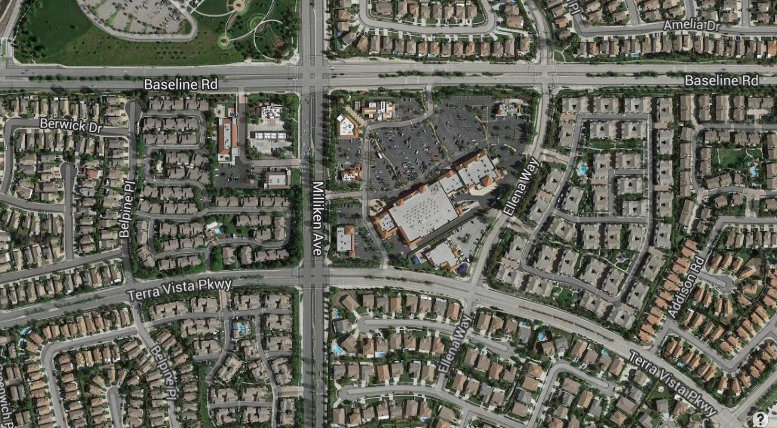 Neither one of us became real estate tycoons.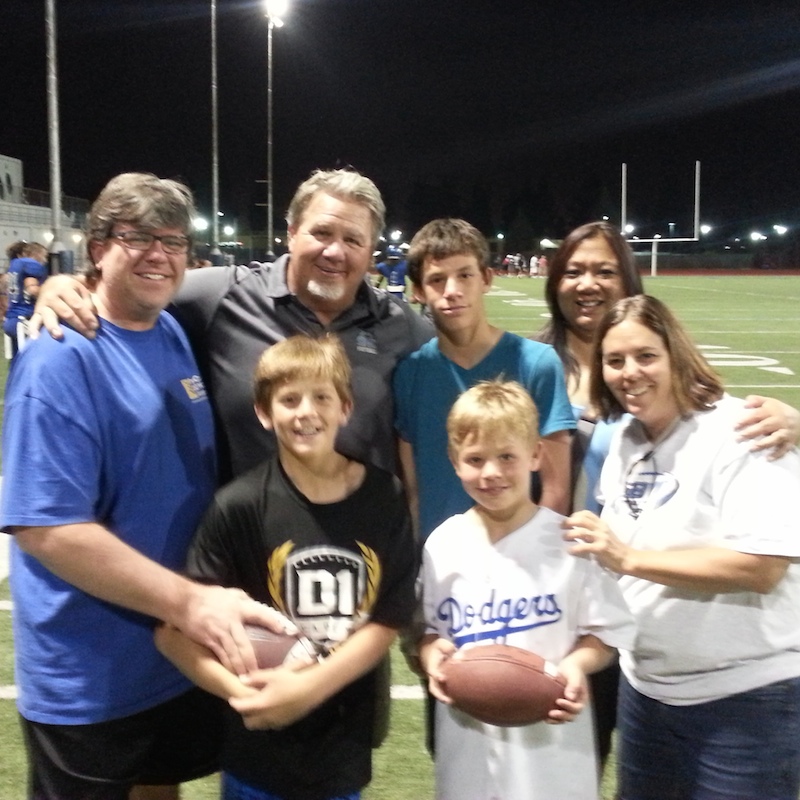 Jimmy's brother is a college football coach in San Bernardino and we managed to get there before half-time and watch his team win!