Hope everyone had a wonderful Thanksgiving Day!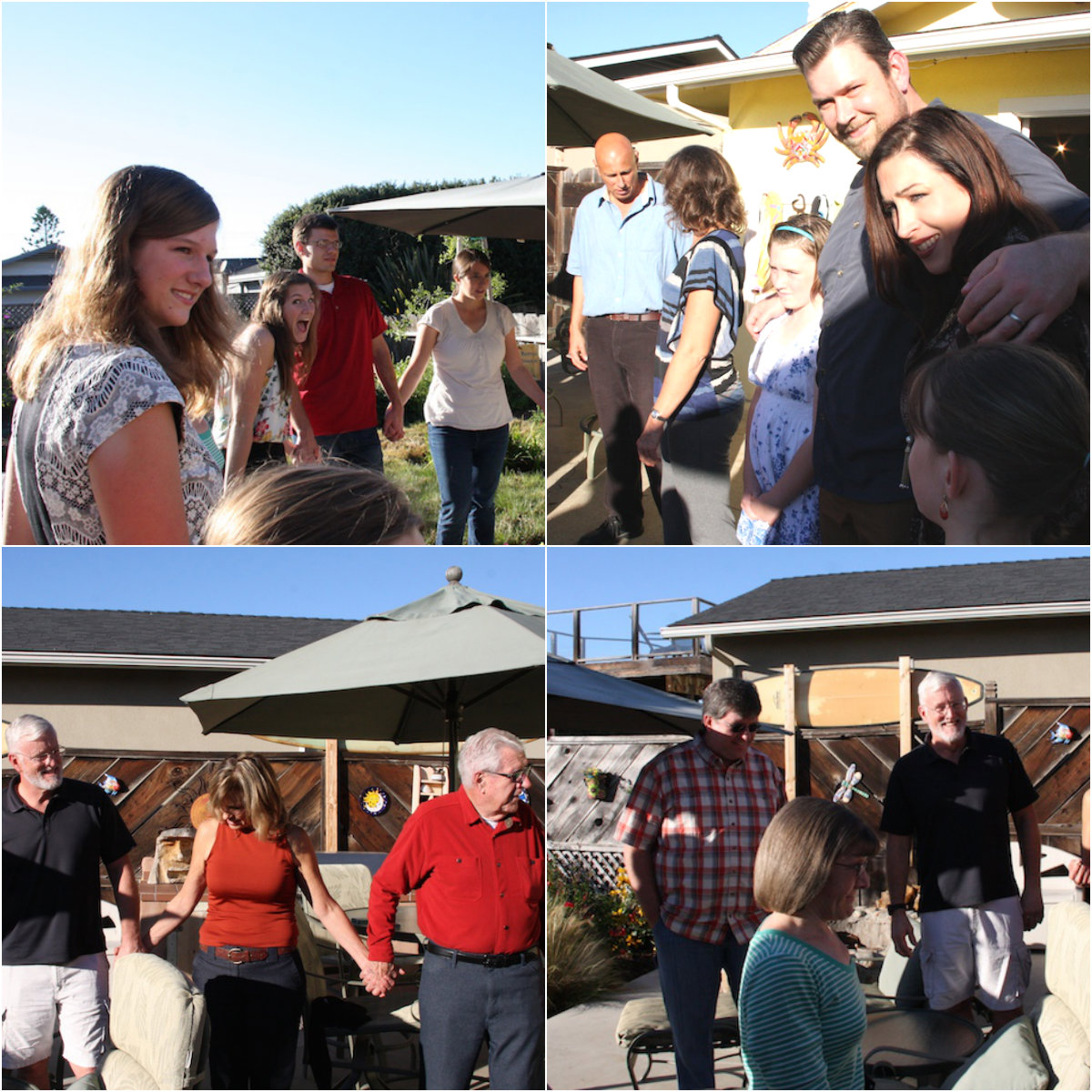 We celebrated with 19 family and friends on a gorgeous, sunny day by the coast.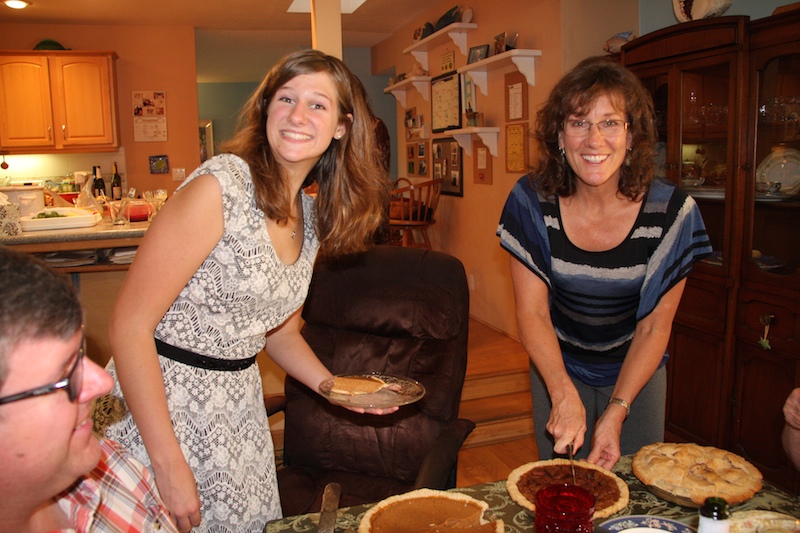 Our beautiful hosts served 3 kinds of pie: pumpkin, apple and pecan.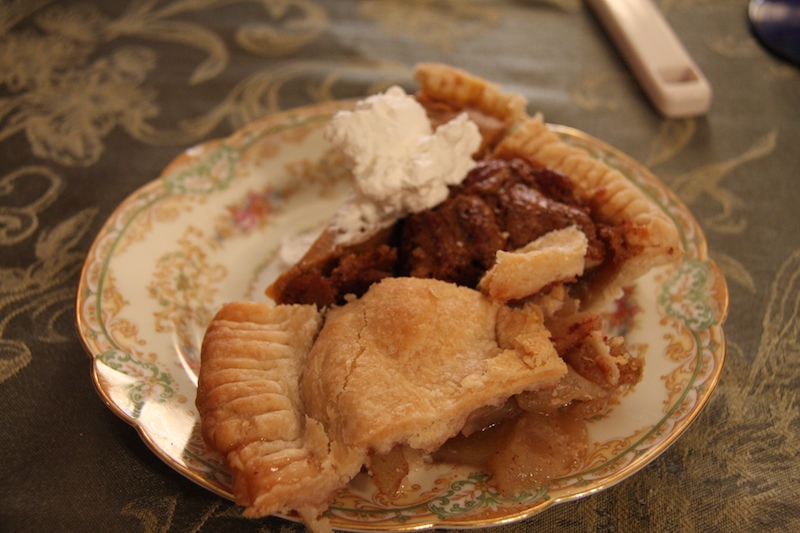 I couldn't decide, so I had a small piece of each, as many of us did.
Which one(s) would you choose?