The deck at our hideaway has been a year and a half project...but it has been worth the wait. It's still in progress, as you'll see if you choose to follow along...
You may
recall
that demolition of the old deck started July 2013...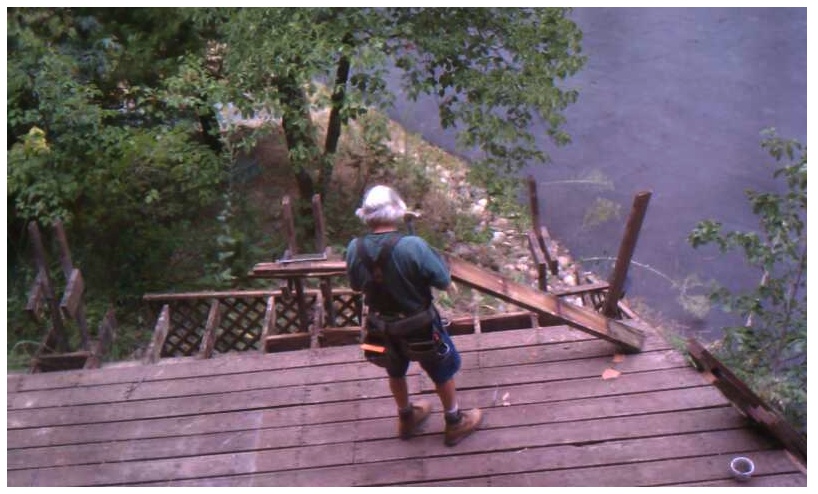 By December it looked like this...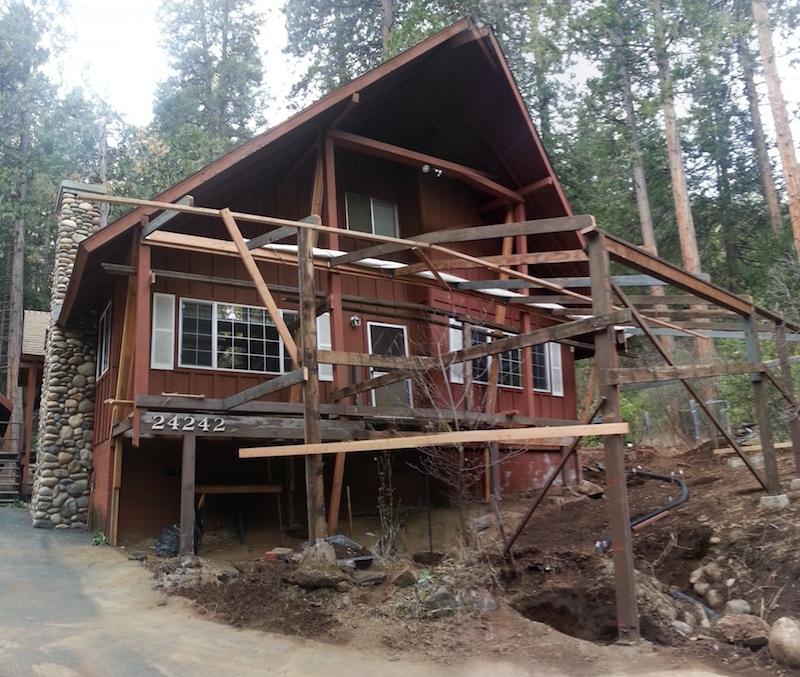 Then in January...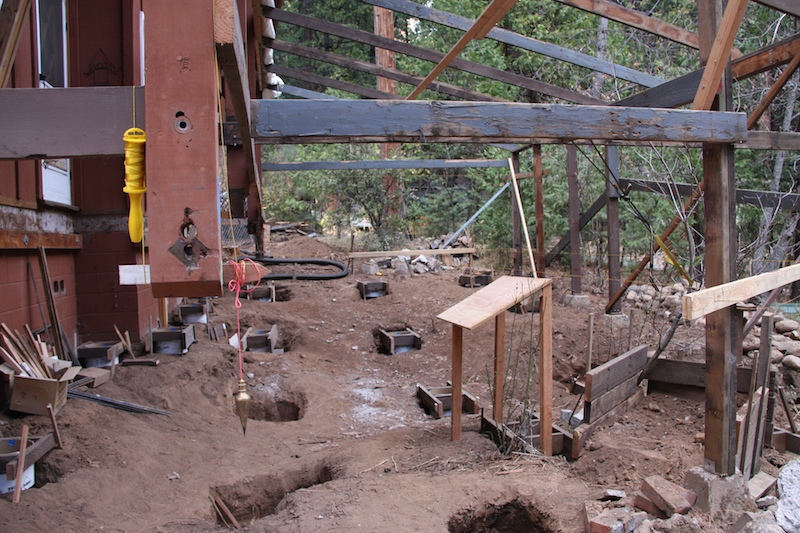 The new holes for the piers had been dug and were ready for the cement to be poured in.
Sometime in Feburary...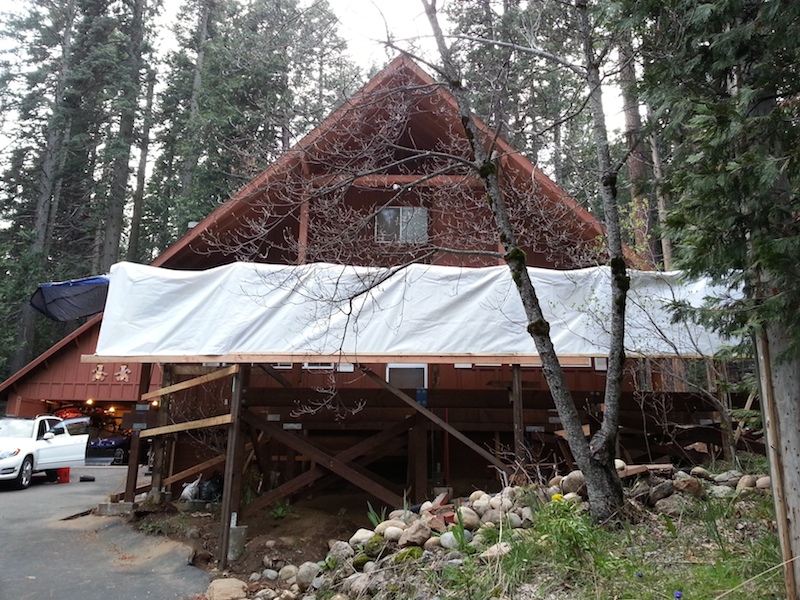 The contractor had built a temporary tarp over the structure so he could work through the weather.
In March...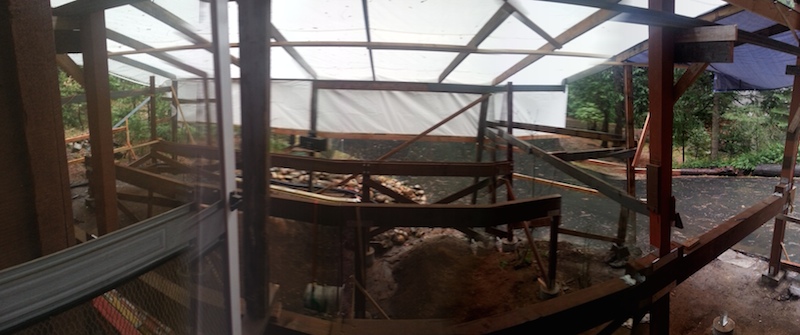 The concrete had been poured and the new piers were in place.
So by April...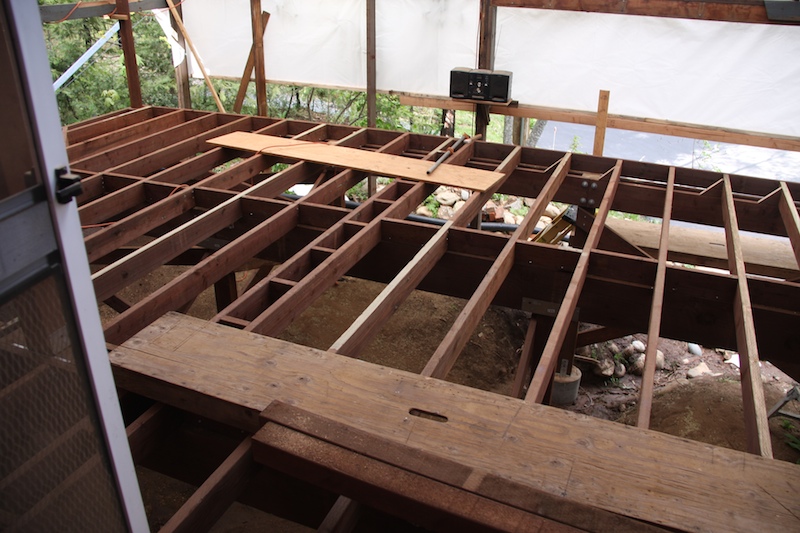 the floor structure was in.
We told our contractor that we needed some useable deck by July when we had our annual Camp Retz...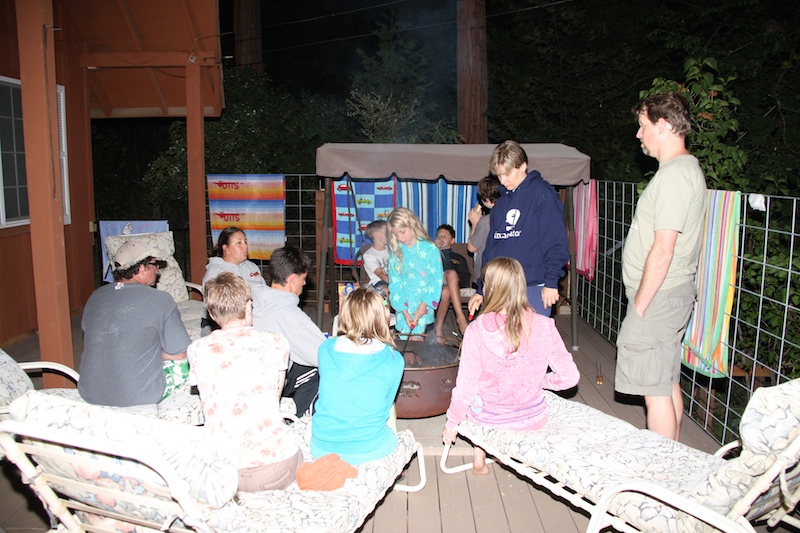 Hurray!!! Yes, we did have a useable deck just in time for the crew to enjoy smores after a long day at the lake.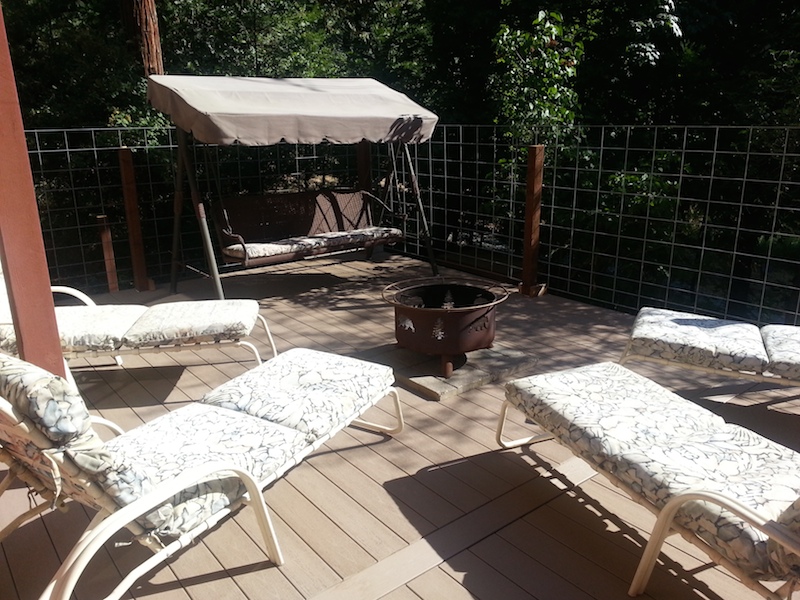 The railings still weren't up, but the contractor put up temporary fencing to make sure no one fell off.
But finally in September...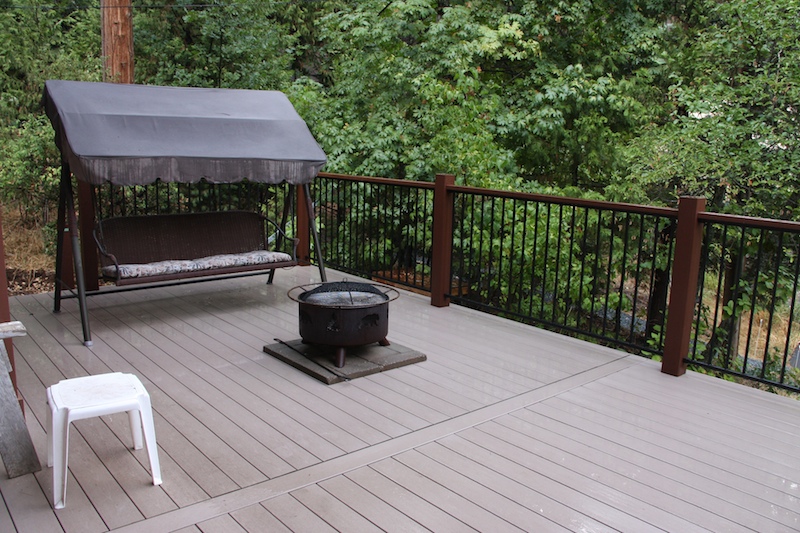 The railings were up! OMG, we were so excited. It was everything we had dreamed of and worth the wait.
Then in October...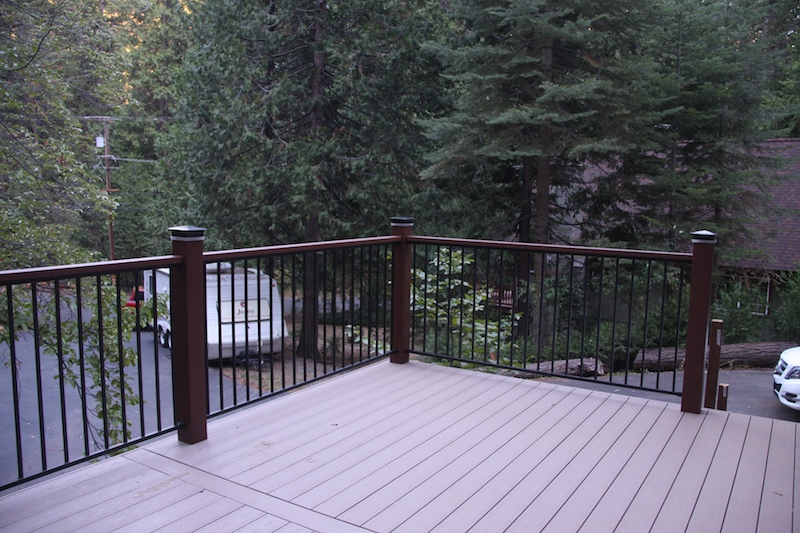 The lights on the posts had been installed.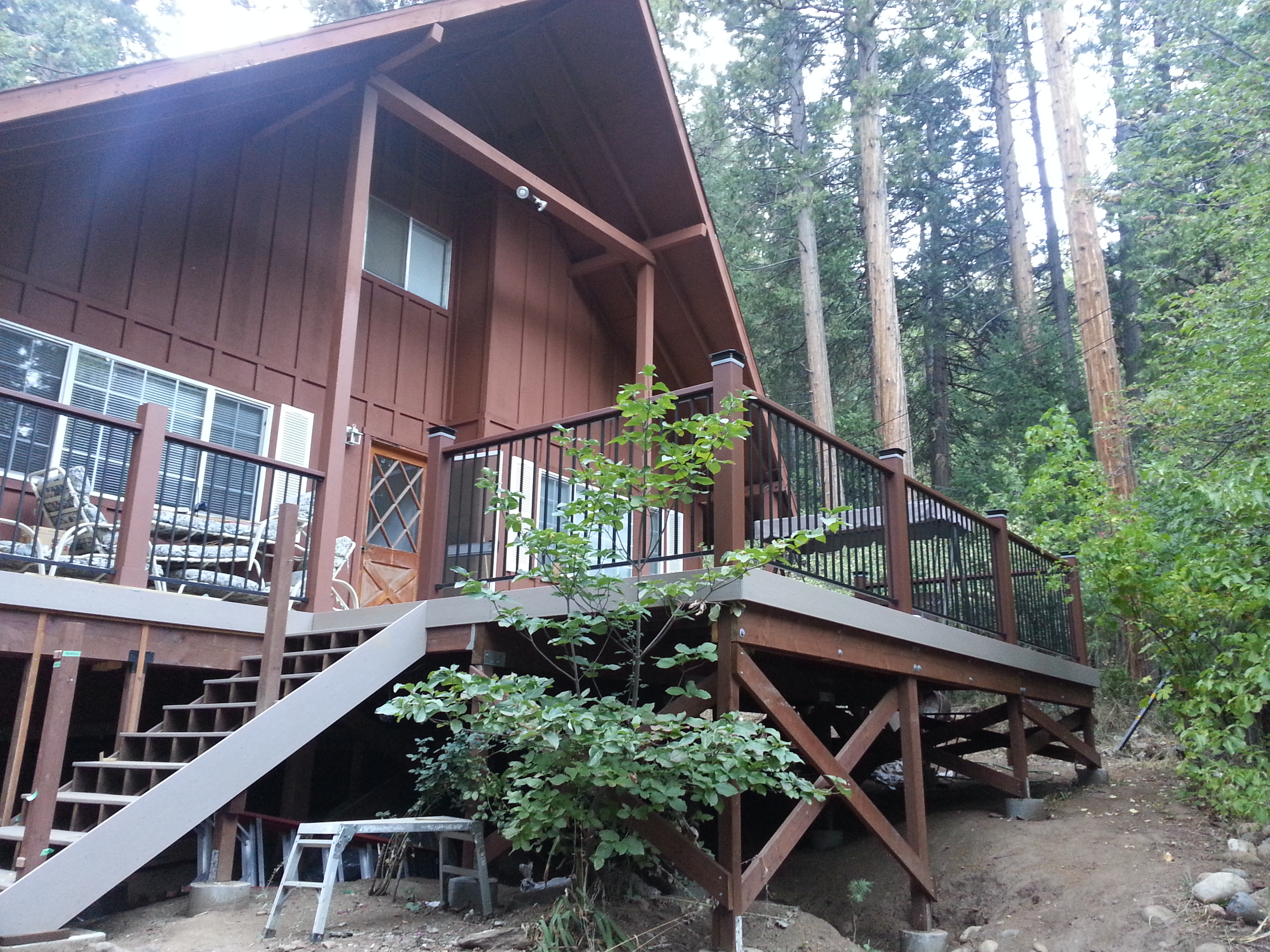 But they hadn't been turned on to the electrical yet. But man, were they pretty!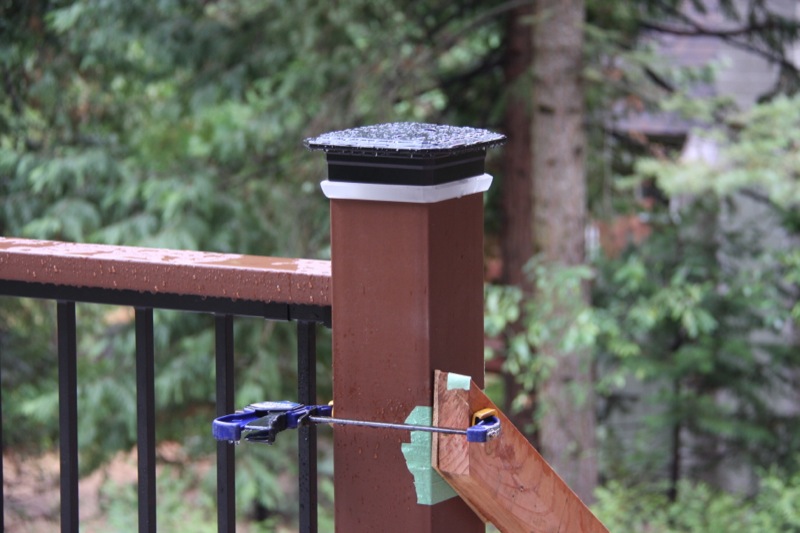 "I'm ready for my close-up, Mr. DeMille".
This weekend though...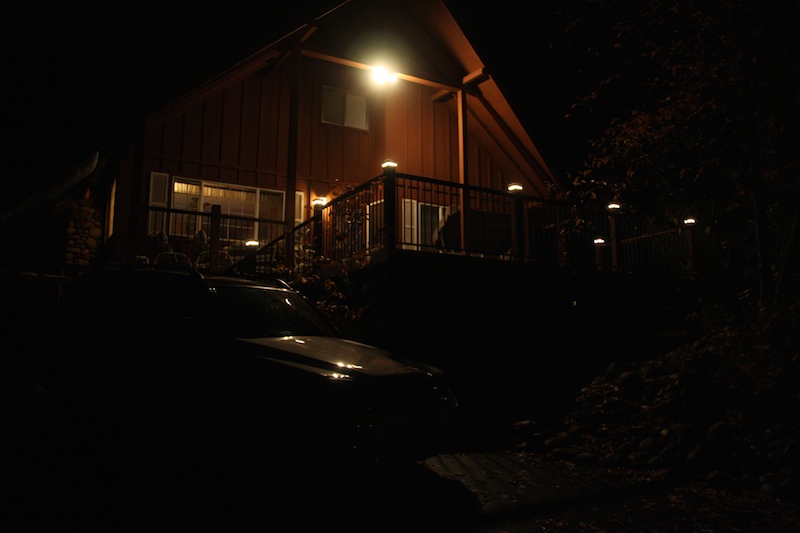 Lights. Camera. Action!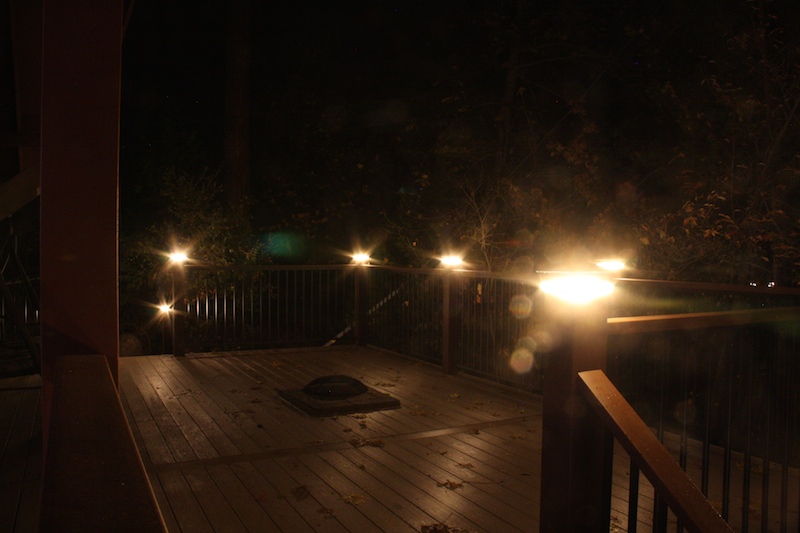 They sparkle.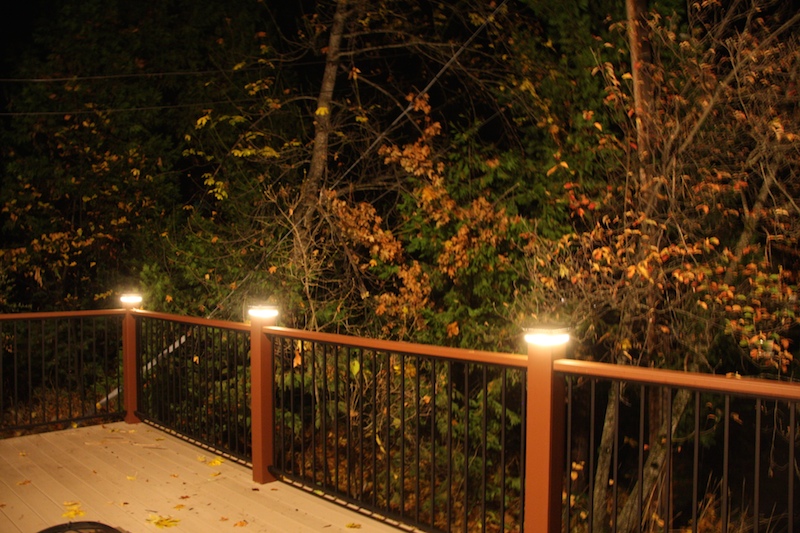 It's better than we imagined.
But that's not it!
We plan on doing a wrap around deck.
Looking back again to my
post
in July 2013...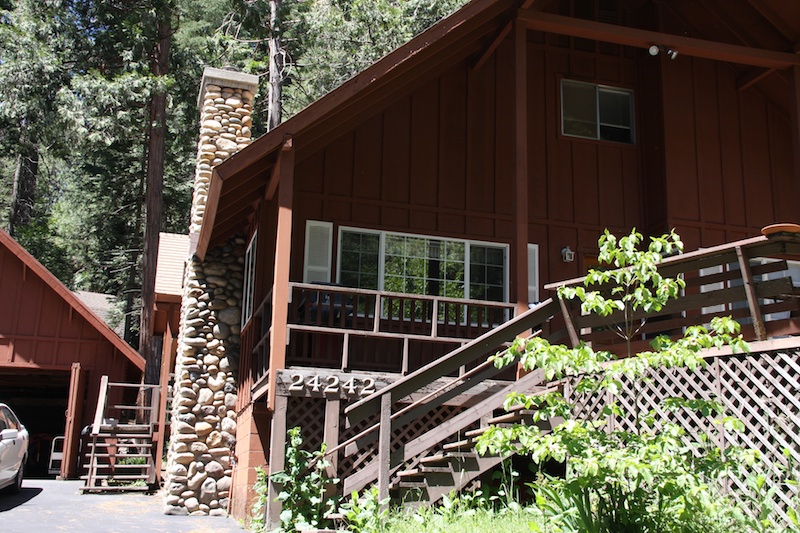 See that small back deck near the garage? The deck will extend back to there, next to the chimney. That small deck goes into the kitchen. We'll have to reconfigure the steps up to the kitchen, but that's already been discussed with the contractor on how it'll work out.
Work on that started in September...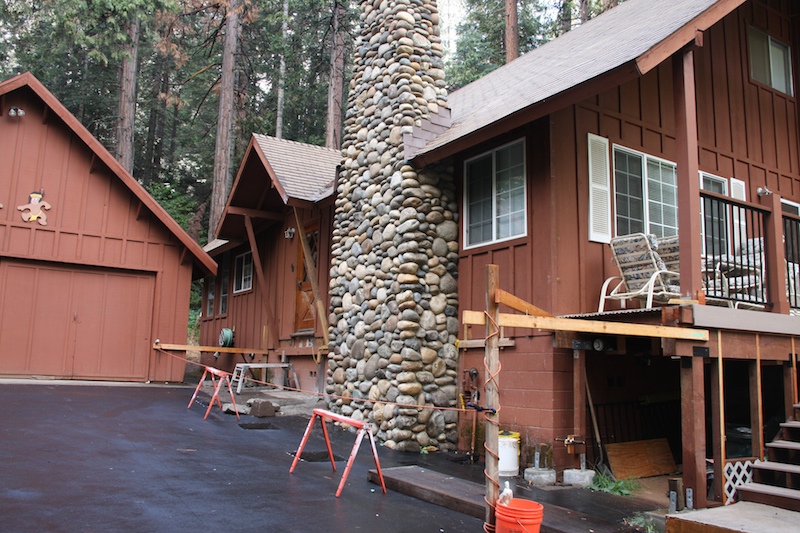 Holes have been cut out of the asphault so the concrete piers could be poured.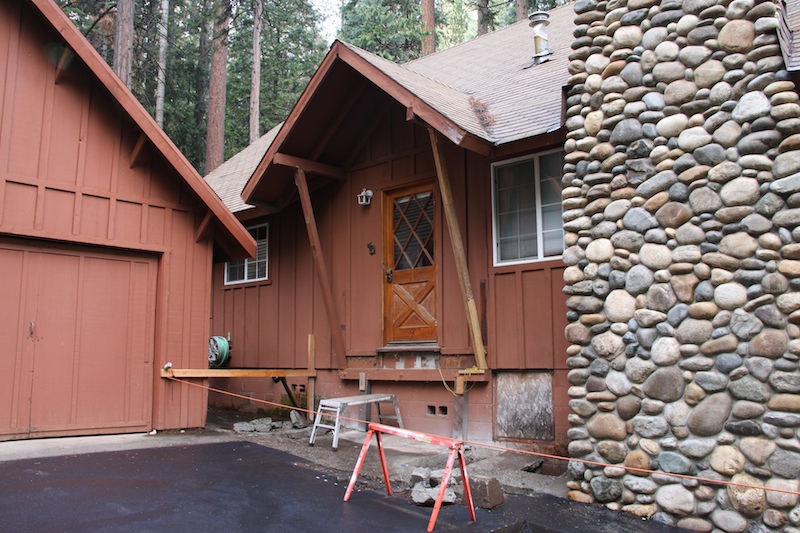 That kitchen door is our main entryway. No one really uses the 'front door', so it's been odd having to use it, but we're getting used to it. :)
Our contractor already built a temporary tarp over this part so he'll be able to work through much of the winter. Hopefully this side will be done by the end of spring or early summer.
In
March of 2013
, I listed the Phases of our remodel...here's how it stands now...
Phase 1
: new chimney. finished 2008.
Phase 2
: remodel front bedroom. remove closet. finished 2009.
Phase 3: add crawlspace entrance in front bedroom where closet used to be. put in tankless water heaters. finished 2009-2010.
Phase 4
: add a new bathroom. finished 2010.
Phase 5
: extend back bedroom. new drywall in hallway. finished summer 2012.
Phase 6
: finish mudroom - now smaller since back bedroom extended into that space. Create storage closet. put in new ceiling lights. finished summer 2012.
Phase 7
: move stairs to the 2nd floor from the mudroom to main part of the house. finished fall 2012.
Currently on:
Phase 8: new deck. starting summer 2013. Hopefully finished by summer 2015.
Phase 9: remodel old bathroom. start date hopefully end of summer/fall 2015.
Phase 10: paint. re-carpet. after old bathroom is remodeled.
Phase 11: remodel kitchen. At the very least, remove the wood paneling. Then slowly start changing the cabinets. Low priority though. It's not a pretty kitchen, but it's a very useable and workable space.