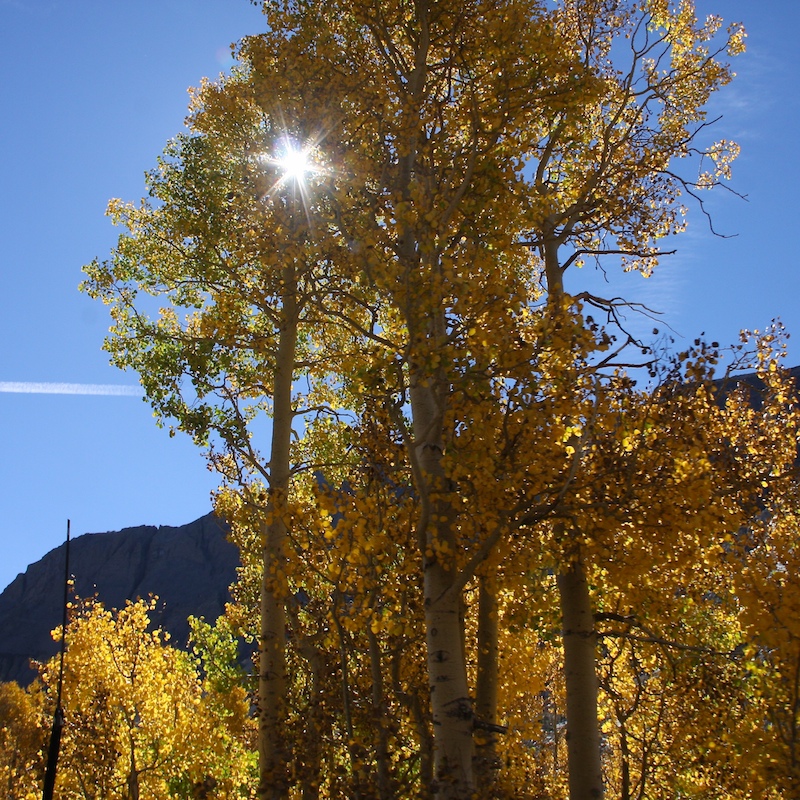 Jimmy and I hit the fall color motherlode this weekend.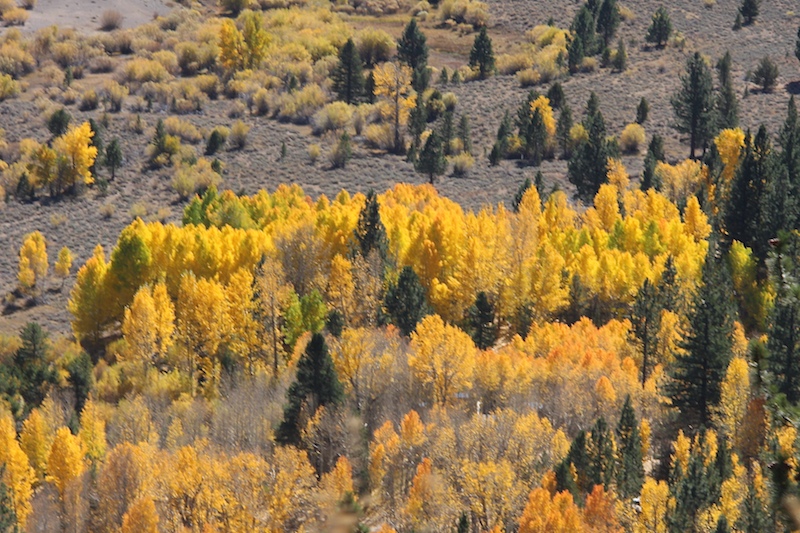 Sonora Pass had some of the best we've ever seen...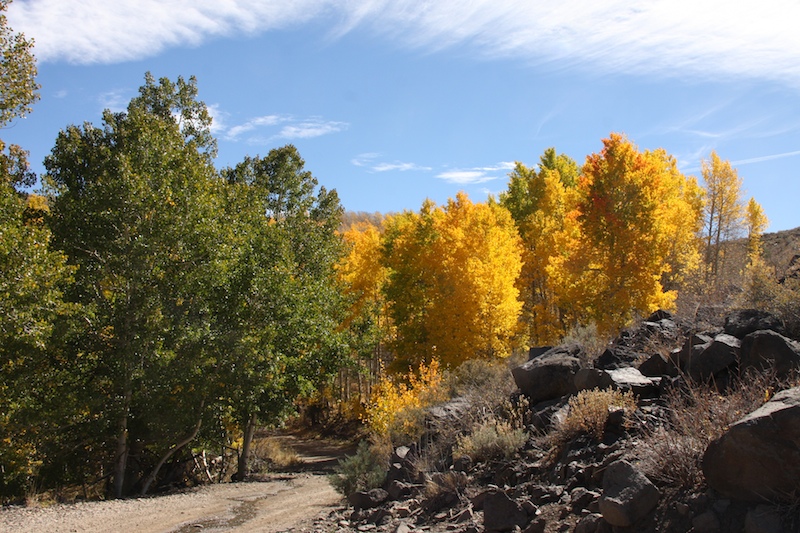 Till we got to the Sweetwater Mountains in the Eastern California desert.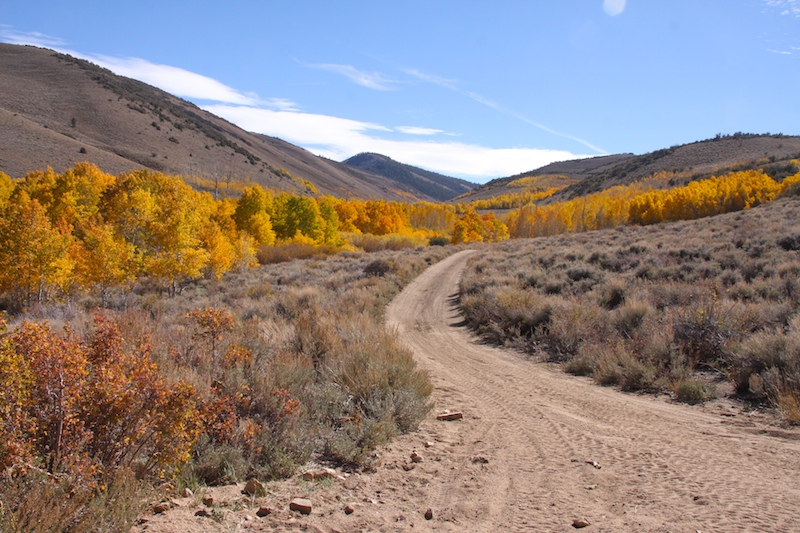 The aspens grow along a river. You can follow the River of Gold all the way up the mountain.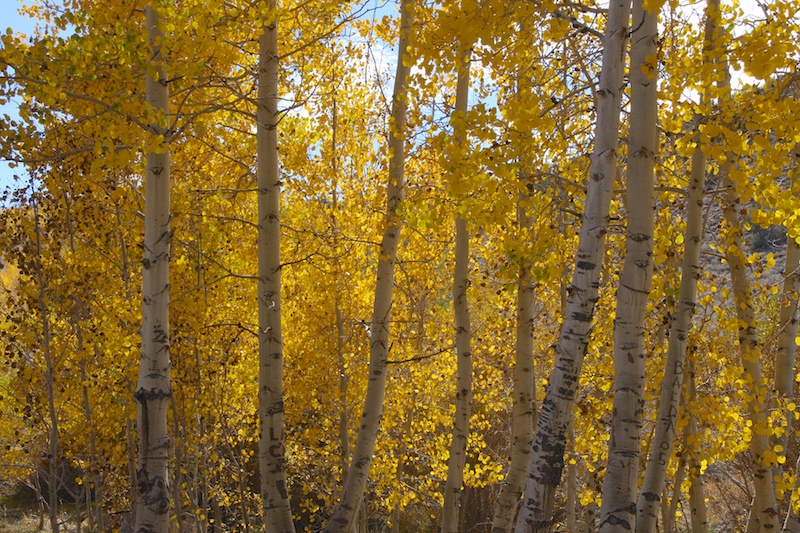 We rode through several groves, leaves rustling and quaking in the breeze, leaves raining down on our heads.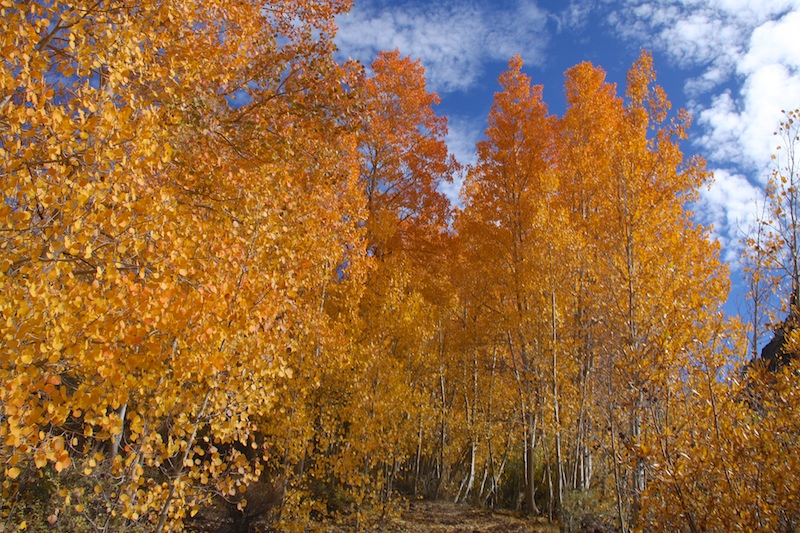 Since we haven't experienced a New England fall, we can't compare our amazing fall color to theirs, but ours is pretty damn good, too!!