After Reggie's bar mitzvah, we drove up to the
San Gabriel Mountains
. Jimmy went to
college
in Claremont, I went to
Cal Poly Pomona
about 15 minutes away. Whenever we needed to get away from college life, we'd drive up to Mt Baldy in the San Gabriel Mountains.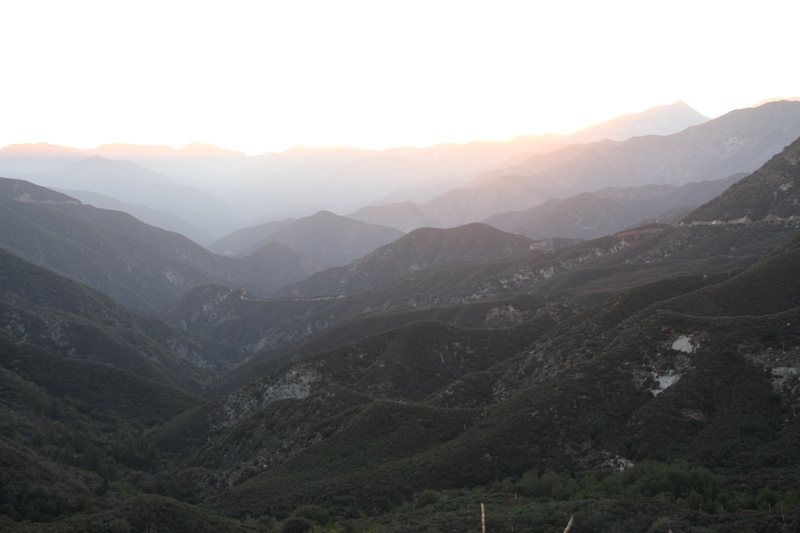 This is the exact spot that Jimmy proposed to me 24 1/2 years ago. I had just come home from visiting my best friend who lived in Florida at the time and jimmy wanted to go out to a nice italian dinner. Afterwards, he wanted to take a drive up to Mt. Baldy but I complained because I was so tired from the trip. I was pretty much like "dude i don't wanna drive up there I'm so freaking tired" but in 1990 lingo.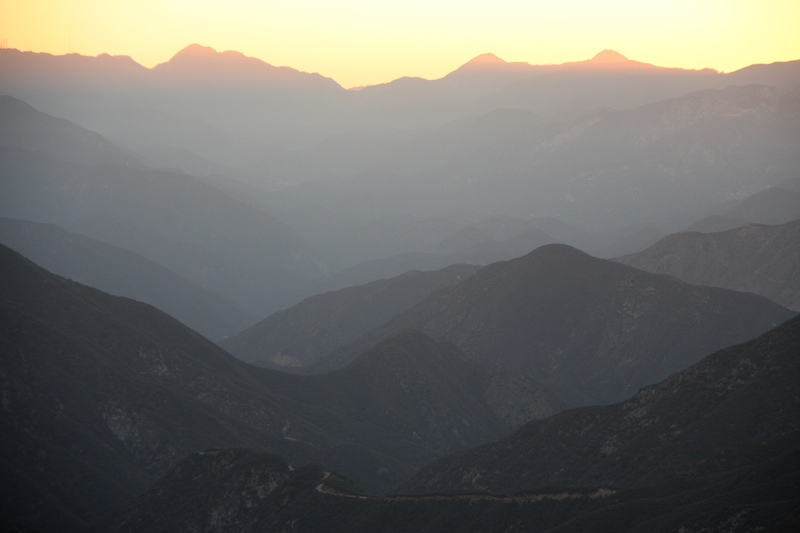 When we stopped, he hugged me like a normal hug but i could hear and feel his heart beating a million times a minute. I was clueless. Oblivious, said to him, "your heart is beating a million miles an hour". The rest is history.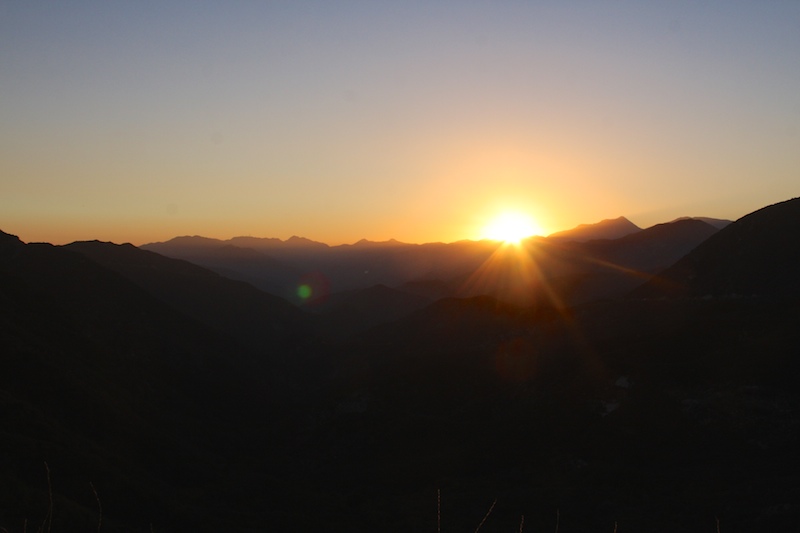 We got up there just in time to watch the sun set. I had forgotten about how beautiful it was up there. There were so many layers and layers of mountains that stretch to the ocean.
We drove a bit more and caught this view of downtown Los Angeles before it got dark.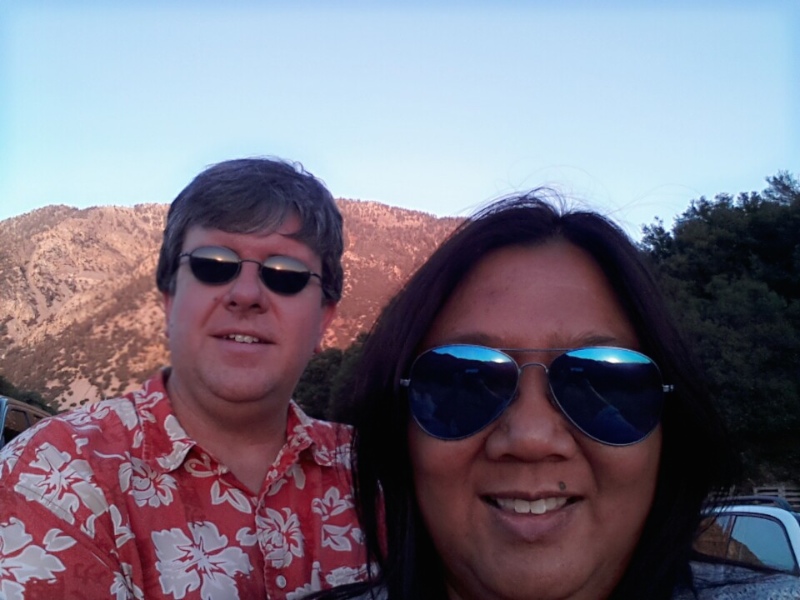 24 1/2 years later. Where does the time go??