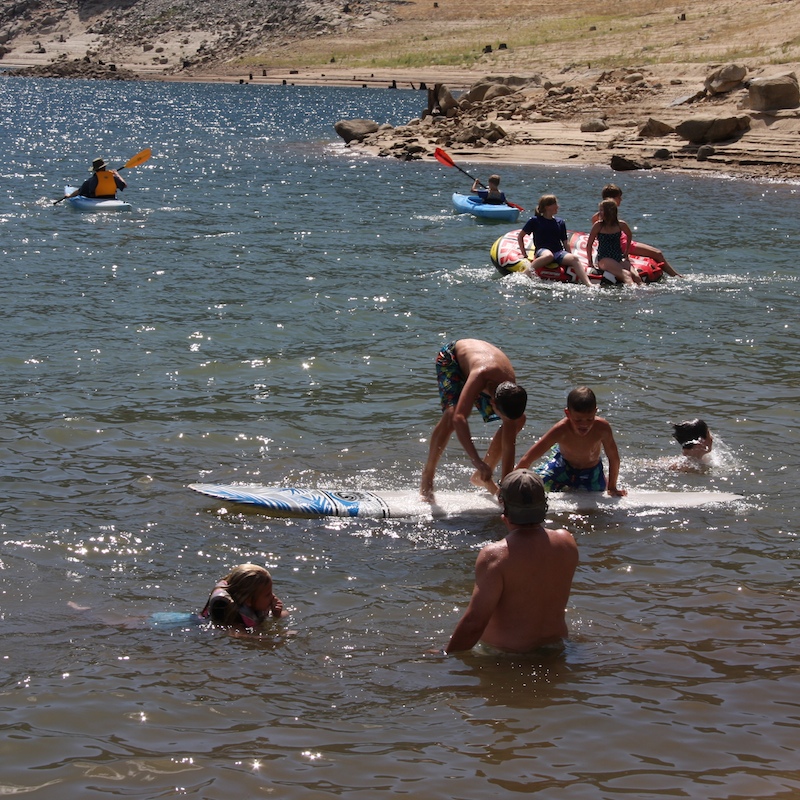 My favorite part of the summer!!
This year in numbers:
5 families. 9 kids. 7 adults.
2 motor boats.
2 kayaks.
1 surf board.
1 canoe.
2 tow tubes/floaties.
2 lakes.
2 scary injuries but none requiring hospital visits, though at the thick of it, we thought either one of them could be emergency room worthy. Thank God we were wrong.
Dozens of bruises. I'm sure all 16 of us had many. I came home with 3.
1 stuck Dodge Ram pickup truck.
100 sandwiches.
Pounds of fruit, meat, cheese, pizza, pasta, eggs, junk food, marshmallows, graham crackers, Hershey chocolate bars.
Layers of sunscreen.
Laughter and happiness to infinity.
In 4 1/2 days.
I'll let the photos tell the rest of the story...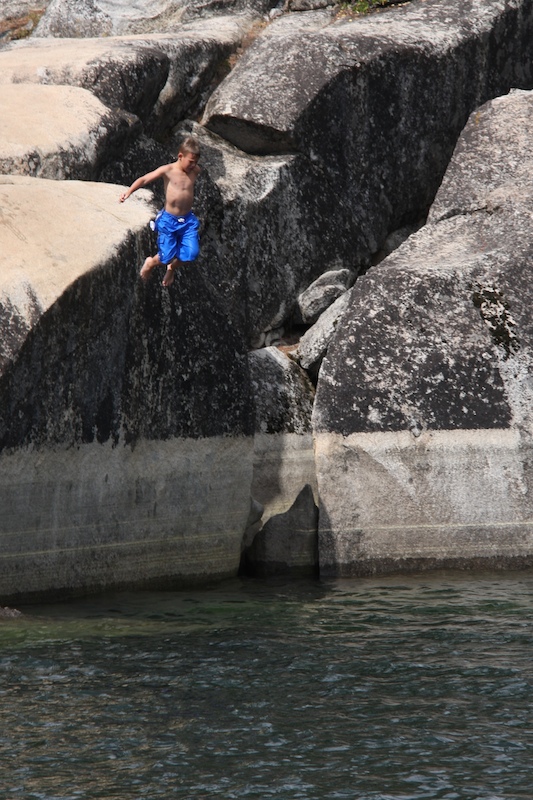 Rock jumping.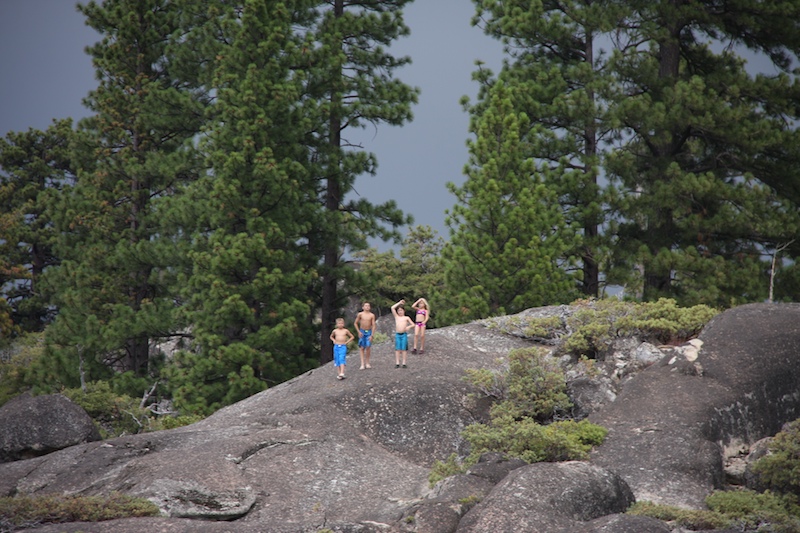 And rock climbing.
And lots of heart palpations from the watchful eyes below.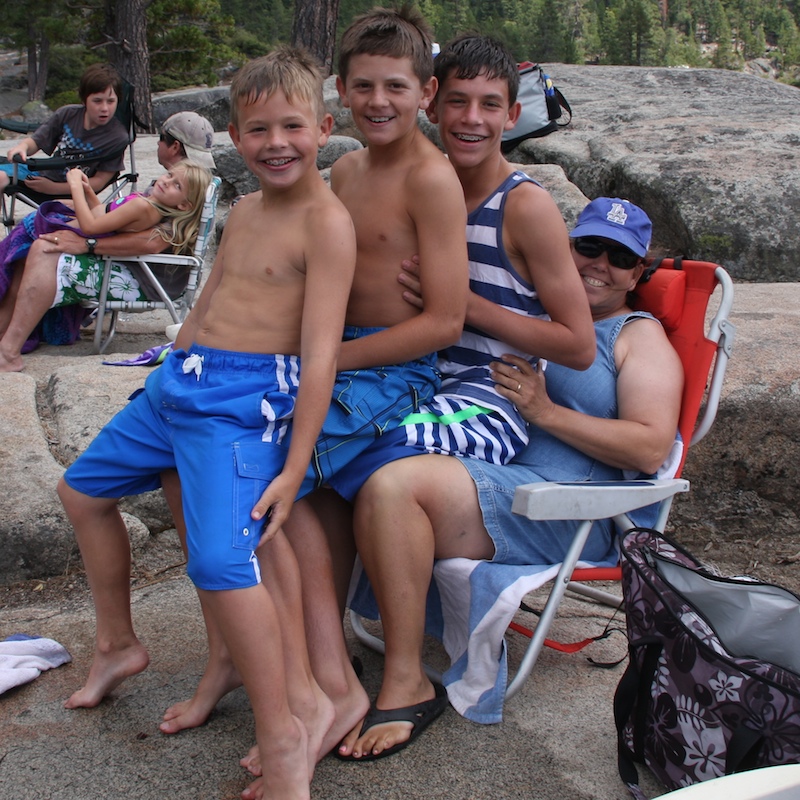 Supportive mom.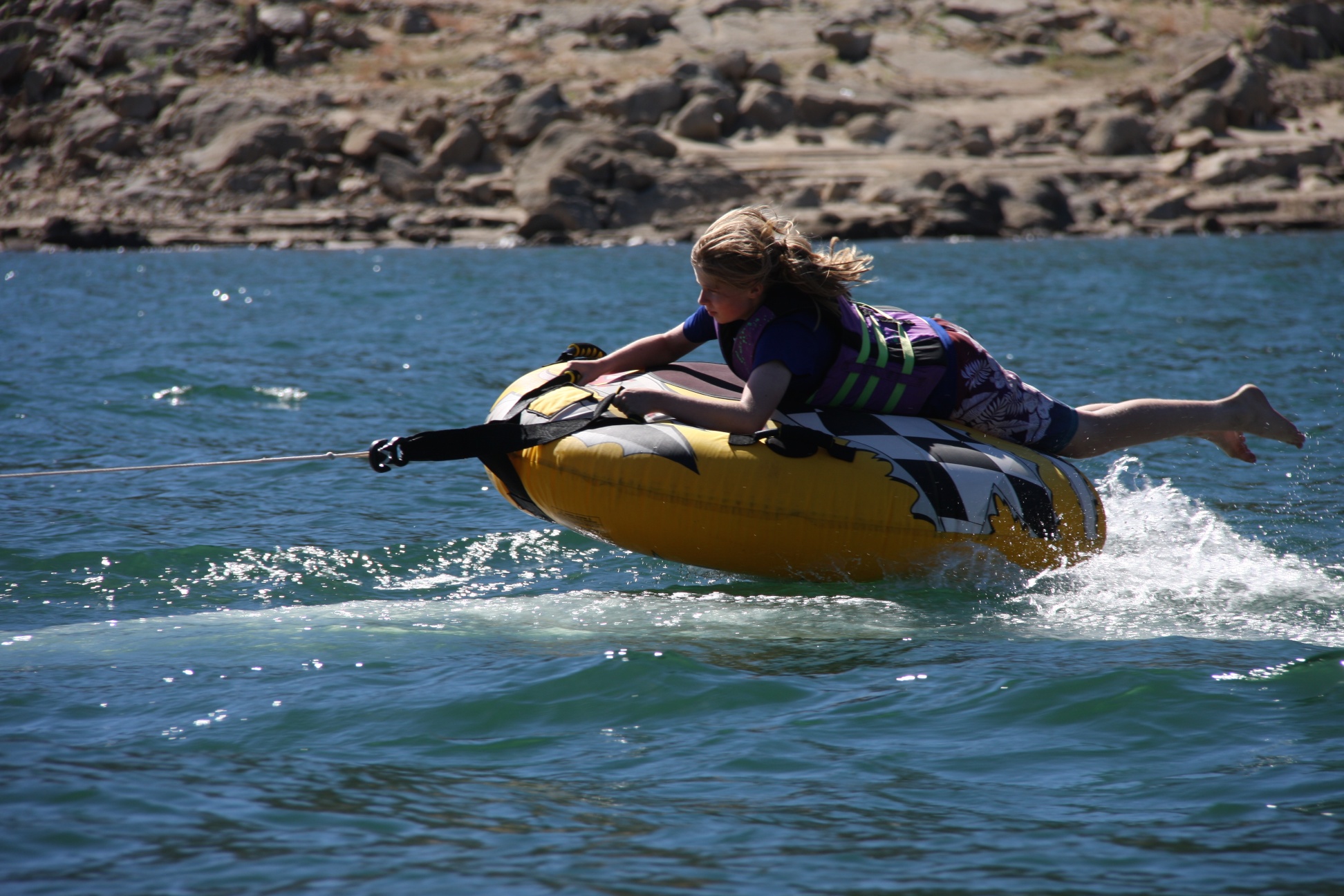 Miss A going fast.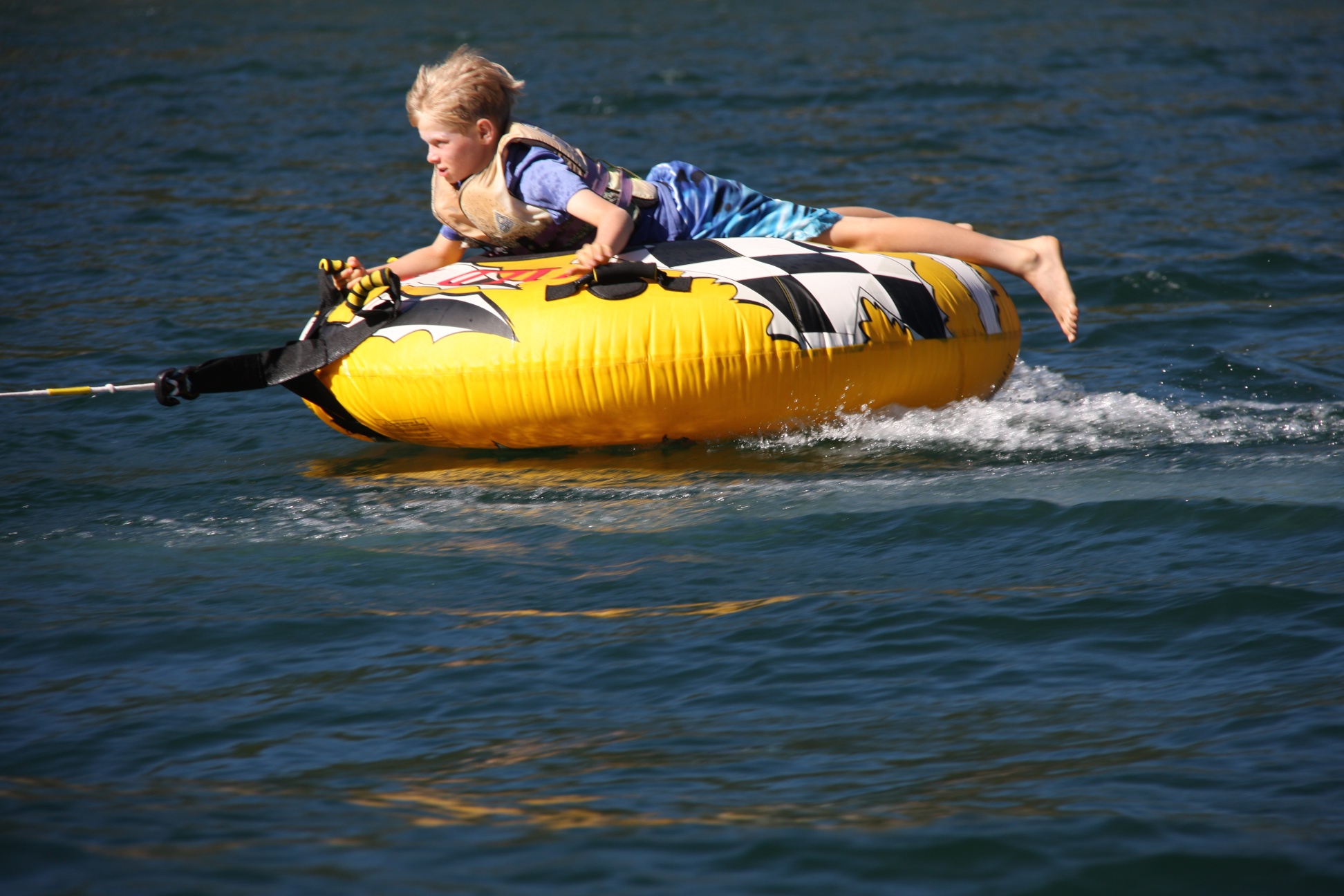 Mr. W trying to keep up with his big sister.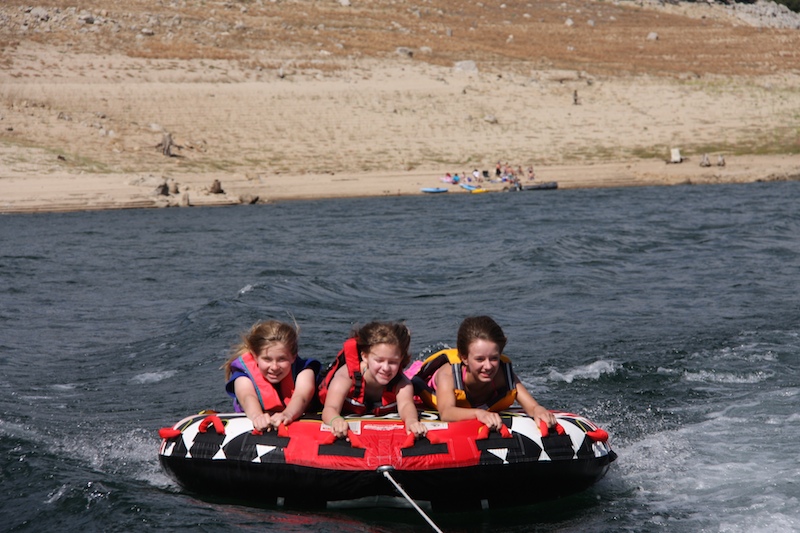 Miss A and her cousins.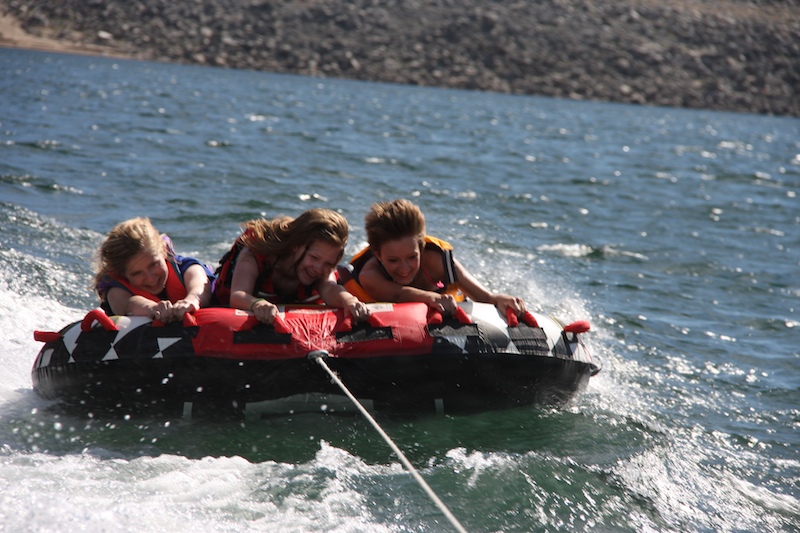 Going a little faster now.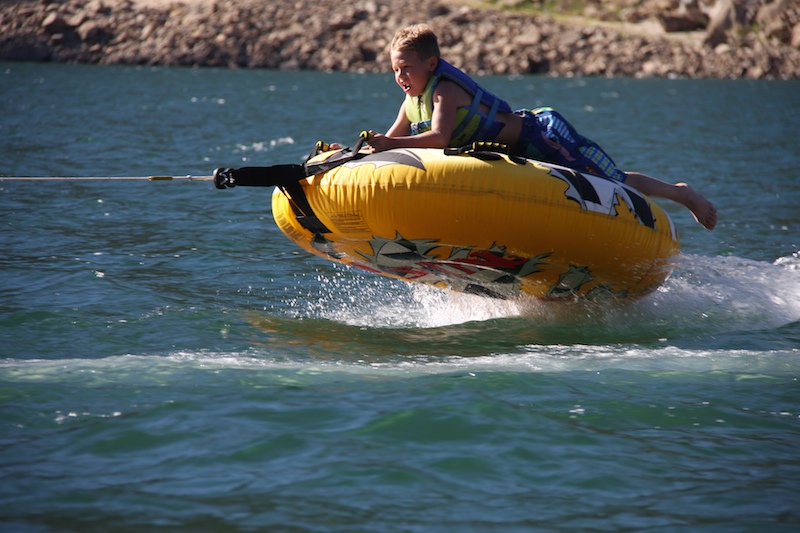 Youngest nephew going fast.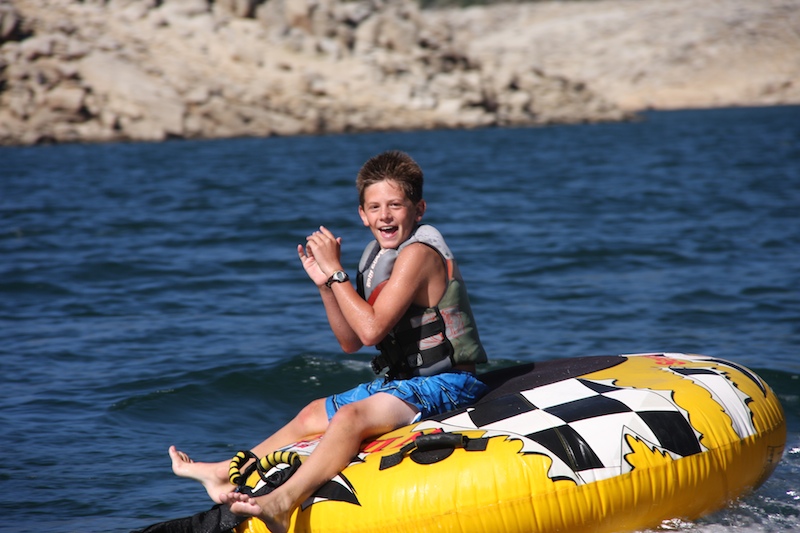 Middle nephew striking a pose and taunting his mom.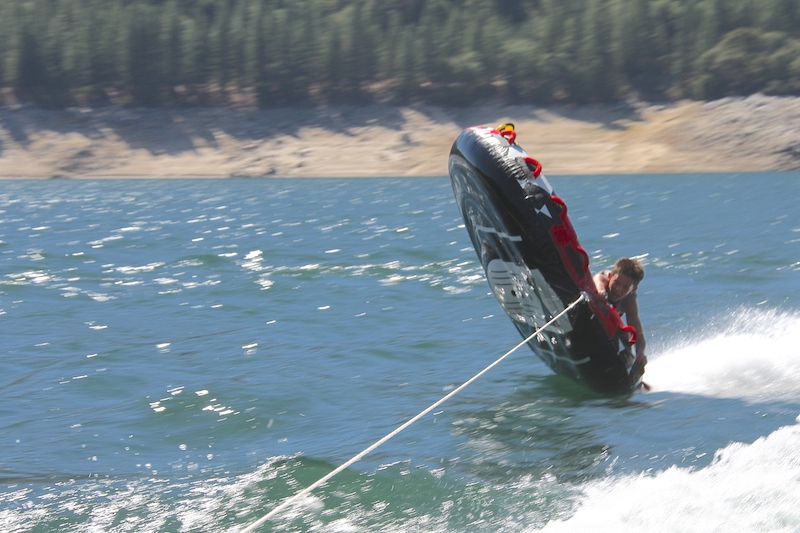 Middle nephew owned the lake this day. He was the King of the floaties. Not only did he get sideways, he actually stayed on! Uncle Jimmy was disappointed he couldn't throw his nephew off. That's become the goal - to whip them around and try throw off the older nephews. Middle nephew held on tight and couldn't be dumped.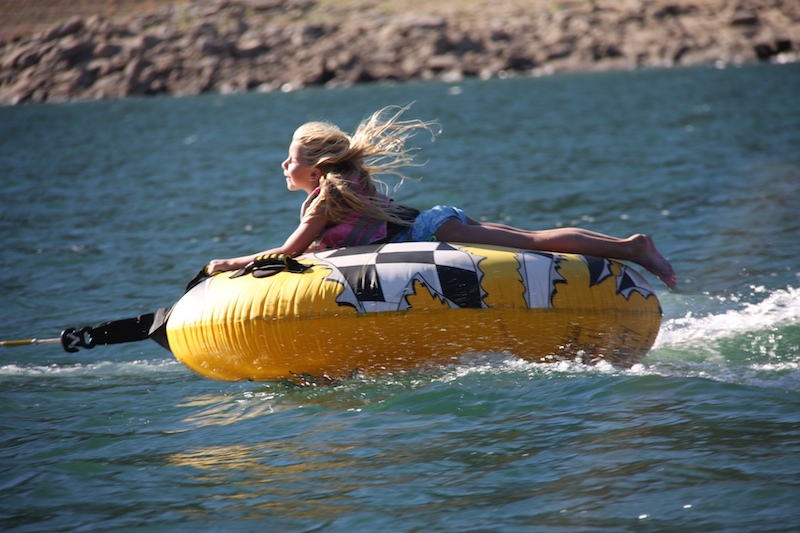 Youngest Miss E kept up with the big boys.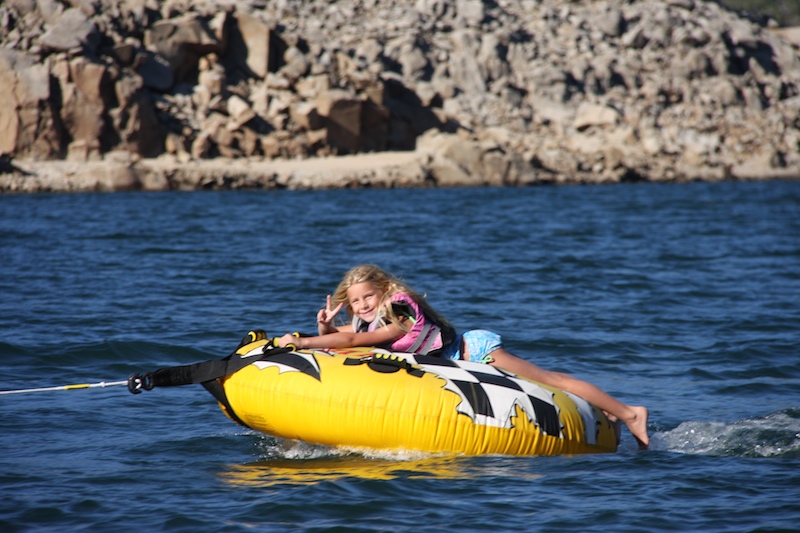 This was her 1st year solo on the tubes.
Mr. W strikes a pose.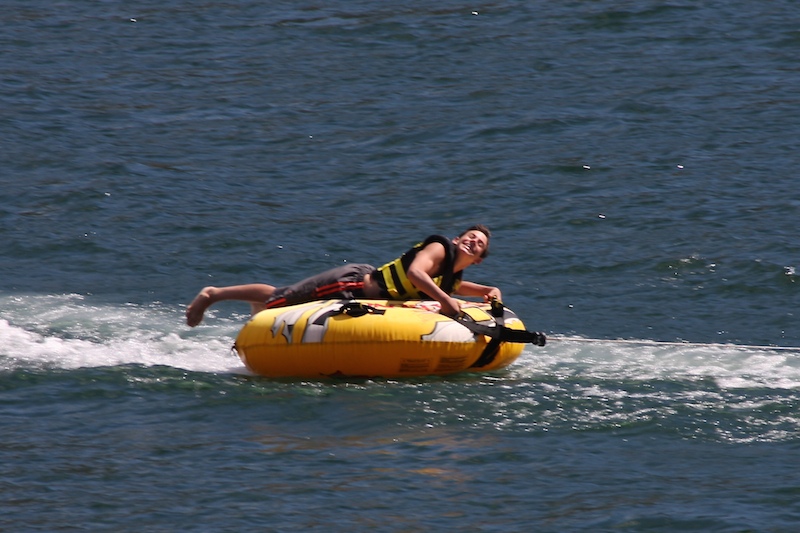 Oldest nephew strikes a pose.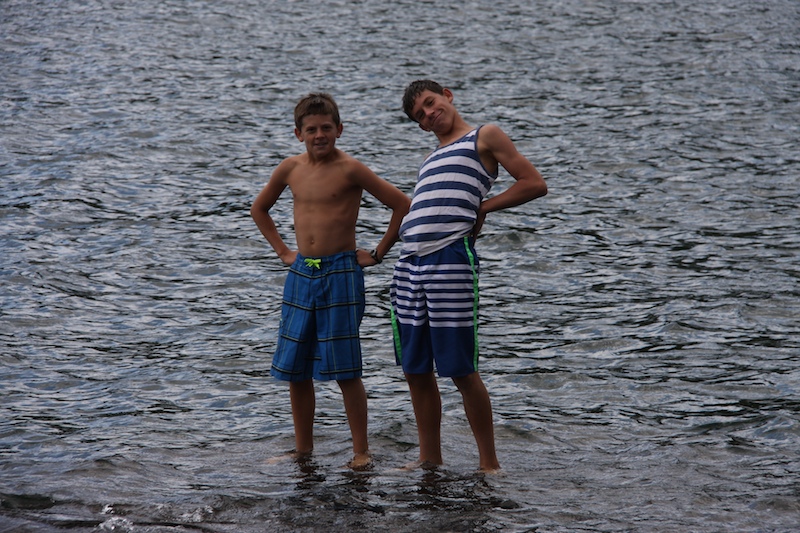 Brothers.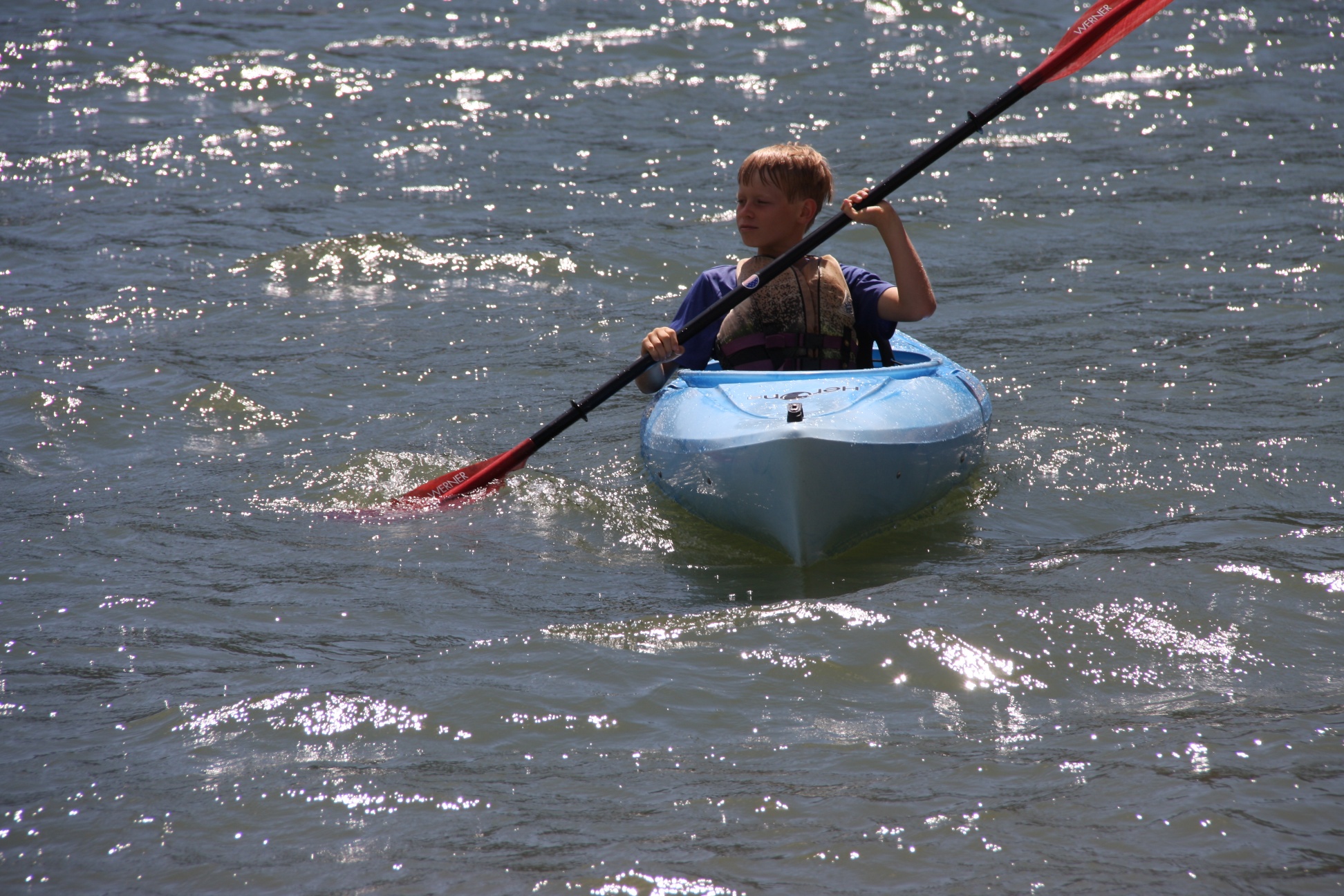 Mr. W got a bit of kayaking in.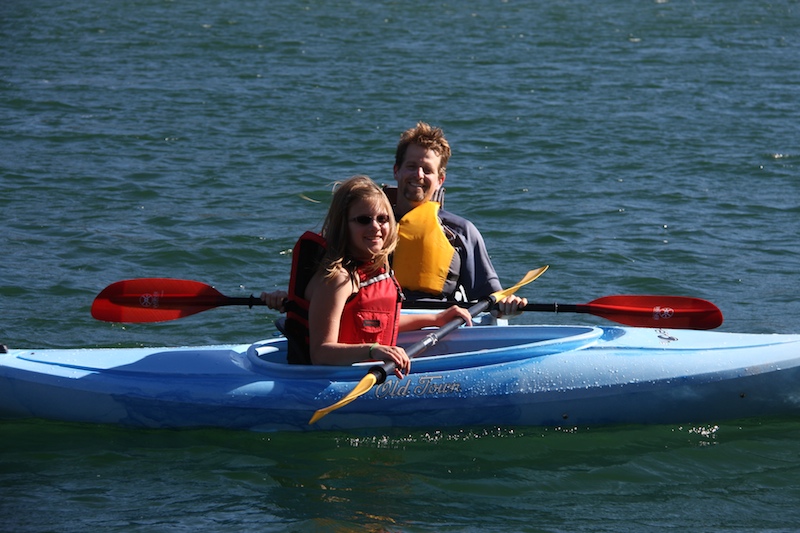 So did his dad and his cousin.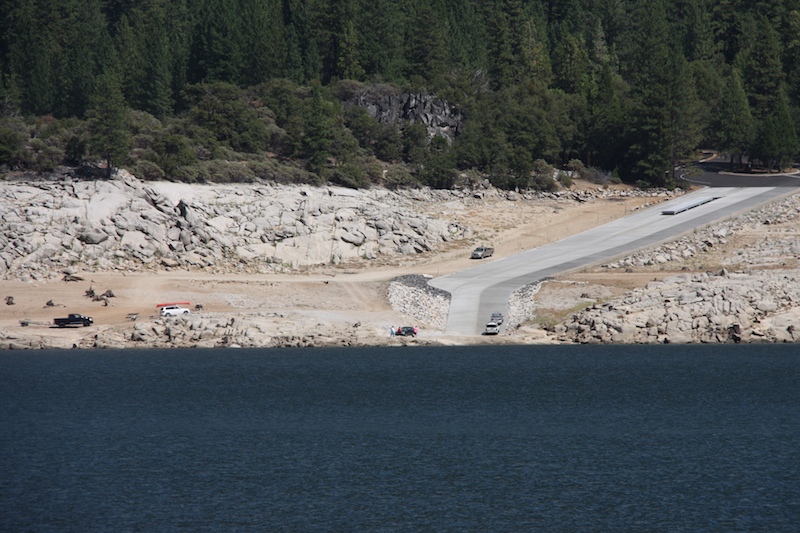 A view of how low the lake was. We had to launch the boats in the dirt, to the left in this photo. The black truck and the white suv with the canoe is ours. The lake is usually at the level where the dock is, on the right of the photo, towards the top of the waterline. They just rebuilt the boat ramp last year to extend as far down as it does, but it wasn't extended far enough for this year's drought.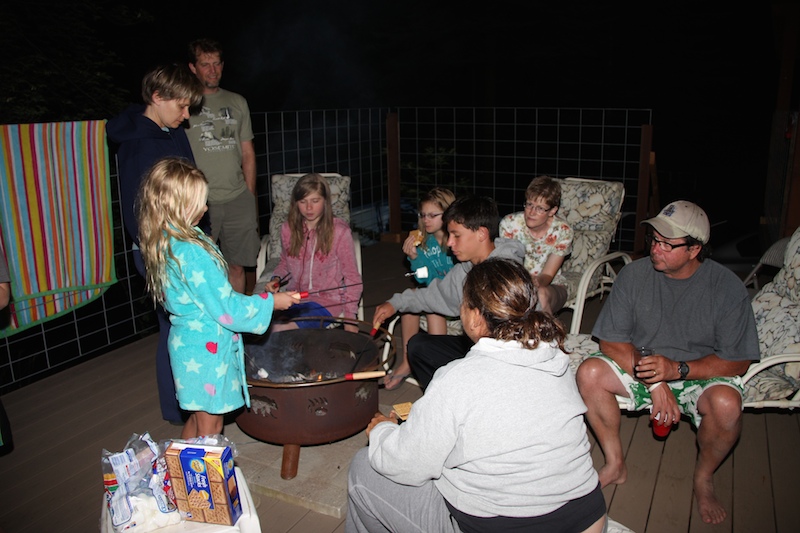 Smores! Perfect ending to a day on the lake.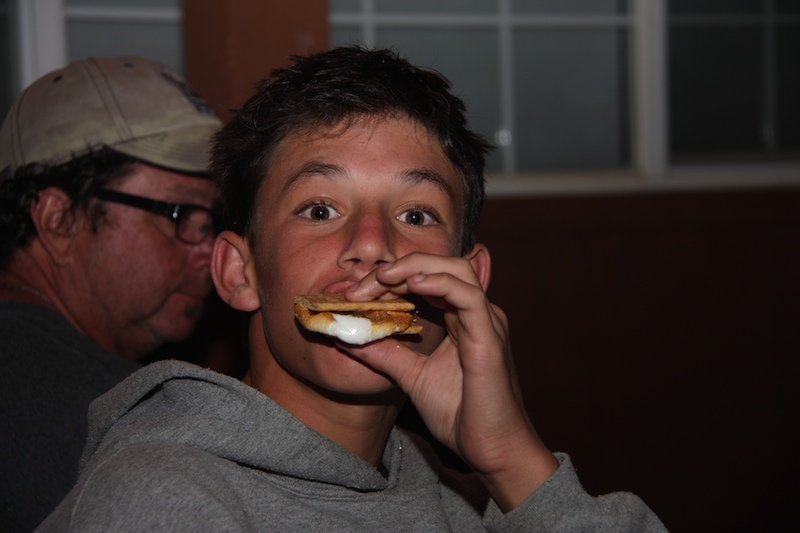 Oldest nephew ate 10 of these in 1 night. 6 or 8 the night before.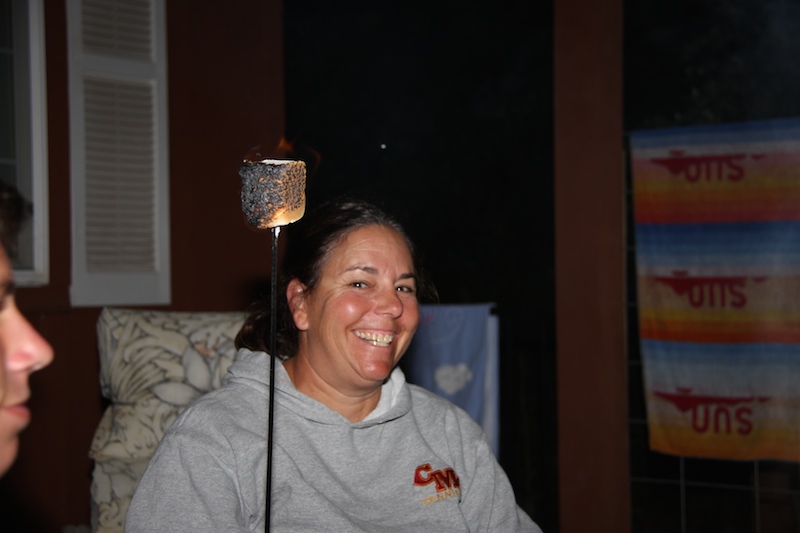 Max likes her 'mallows burnt.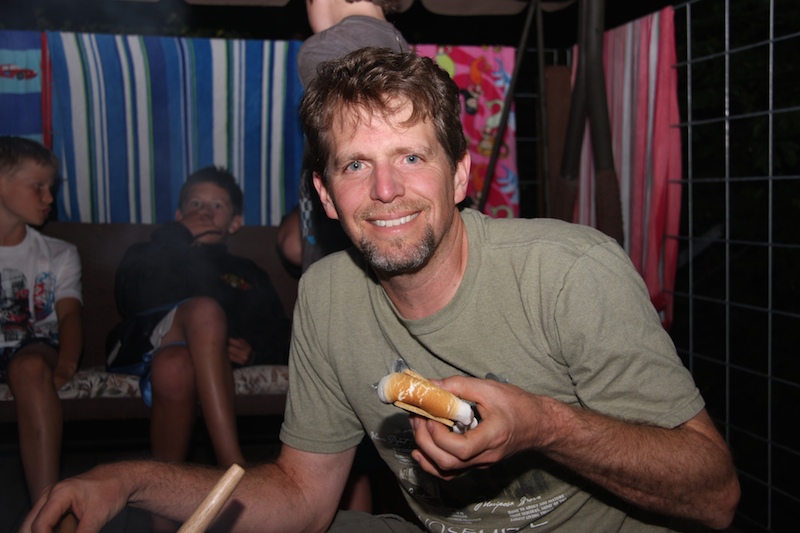 Ed achieves the perfect caramelization.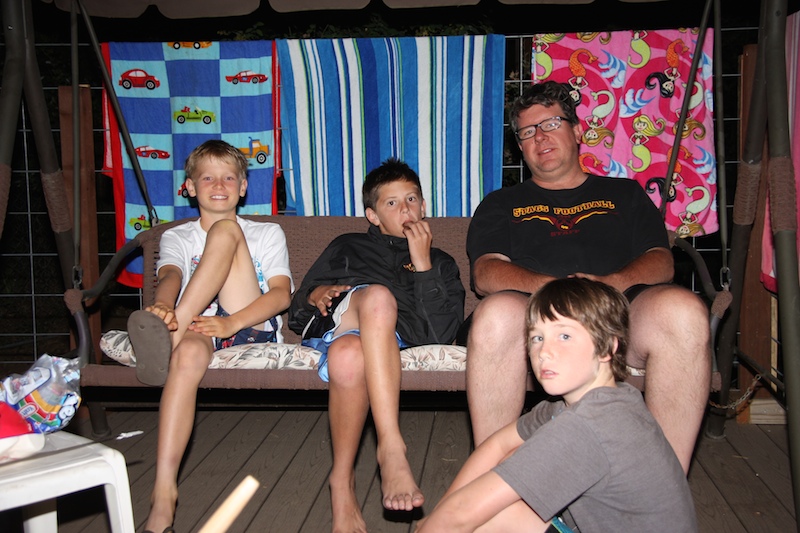 Baseball talk on the deck after eating smores.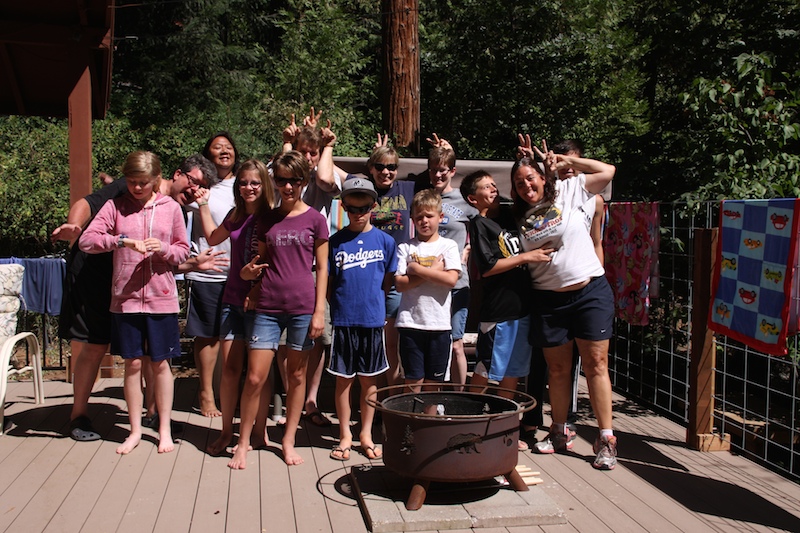 Group photo missing a family of 3. They had to leave at 5:30 in the morning.
That is why this is my favorite time of the summer.