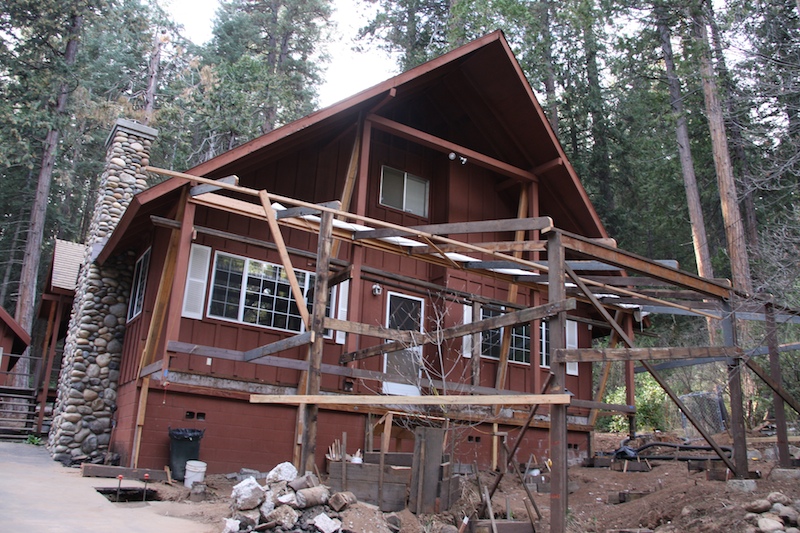 Our contractor is working through the winter on rebuilding our deck. I think
the last time I updated
on the progress was in July when he just started demolishing it. This is what it looked like last month.
There's decent progress since then, but I didn't get any photos from the same angle because it was raining and I didn't feel like going out in the rain. So I took them from inside the house...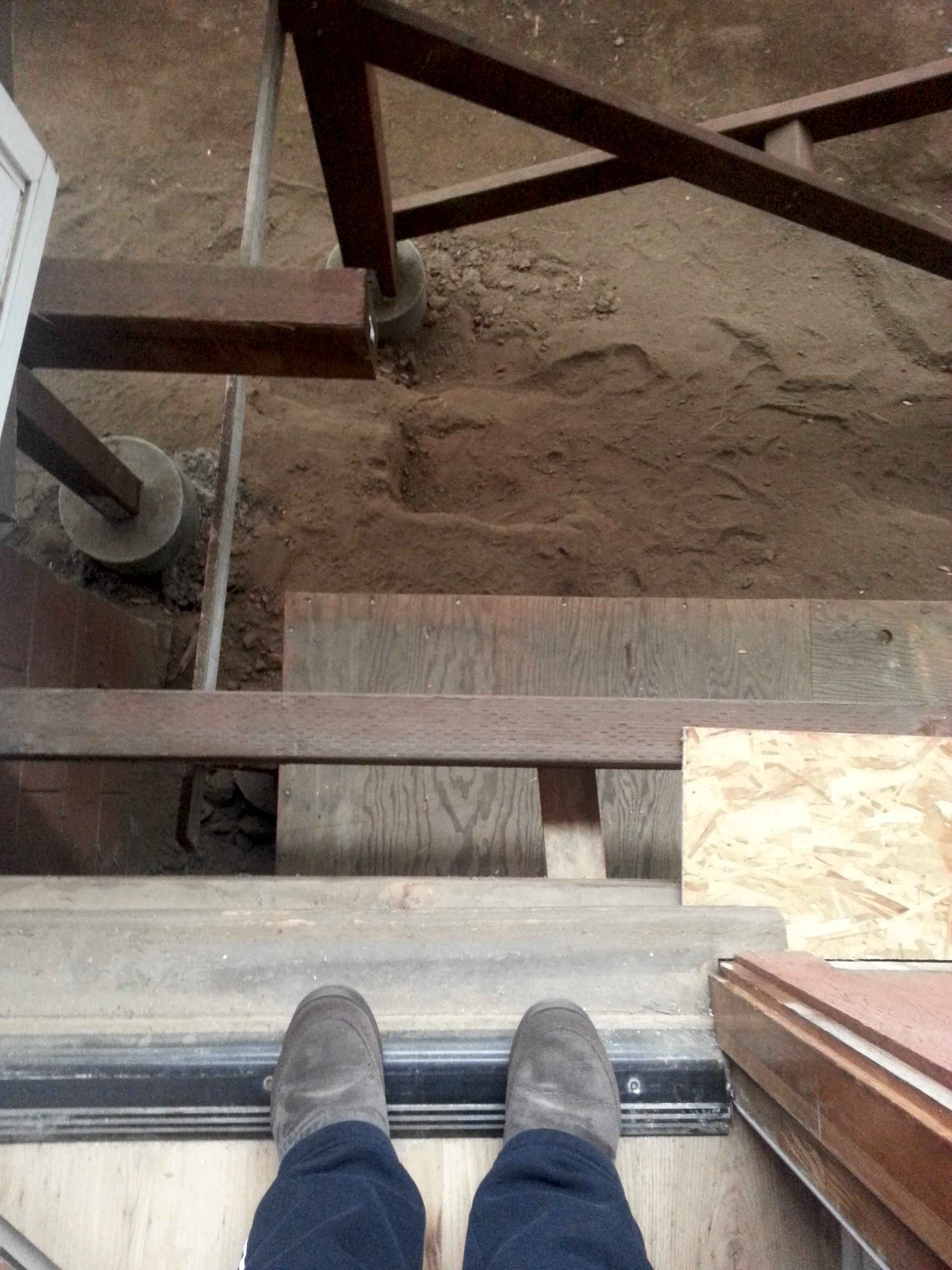 Watch out for that 1st step...it's a doozy.
Joe The Contractor, built a temporary tarp roof over the deck so he could work though the winter. We all expected a lot more snow this winter, but we're finally getting a decent bit of rain.
Here's a short video...