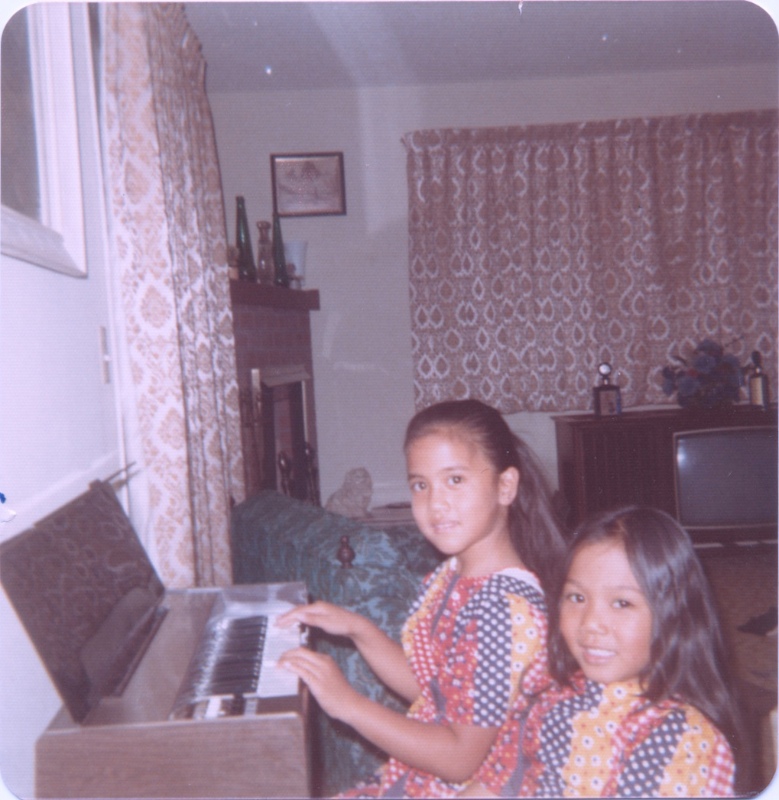 Sunday started out as a typical lazy day at home. Around 3pm, I logged onto facebook to see what was up and I saw lots of postings about the sudden passing of someone I knew. I couldn't believe it, and actually thought that surely, this was wrong information. It was facebook afterall, and who knows what's true till you get the information from a trusted source. She was only 2 years older than me and at first I honestly thought it couldn't be true. Unfortunately, it was.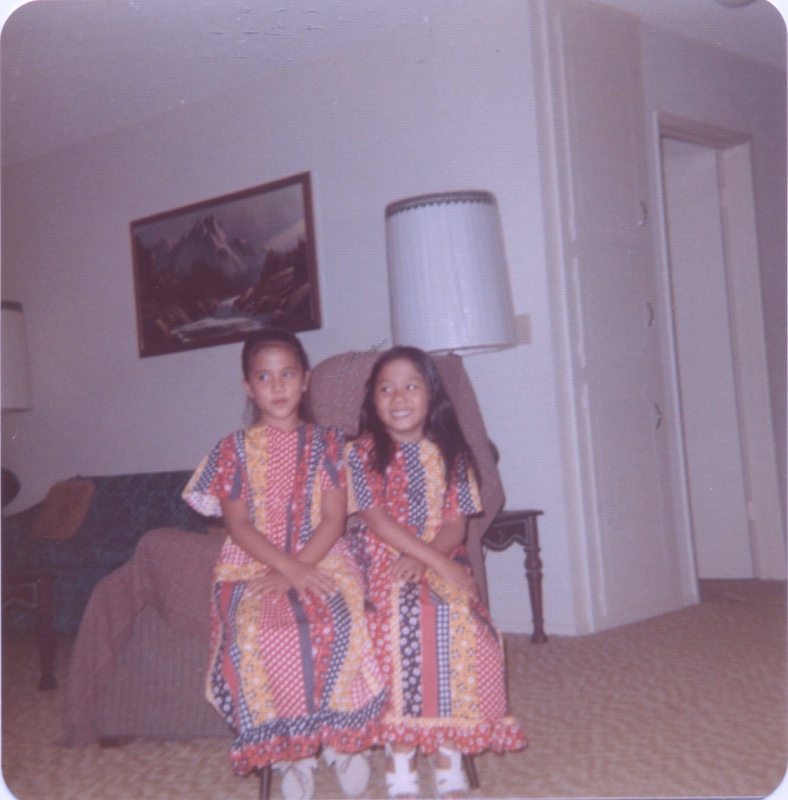 She wasn't just an old high school friend, which would have been tragic in itself. But I have known her all my life. She was also an only child, we were somehow related (it all gets mixed up in our culture sometimes how we're related but we were). I think our mother's were cousin's in some way or another. Her parents were my godparents, and up until we went to school, I probably spent the most time with her growing up. Back then, we thought of each other as sisters. I looked up to her and wanted to be just like her.
My mom made these matching outfits for us. I may have been around 5 years old, she would have been 7.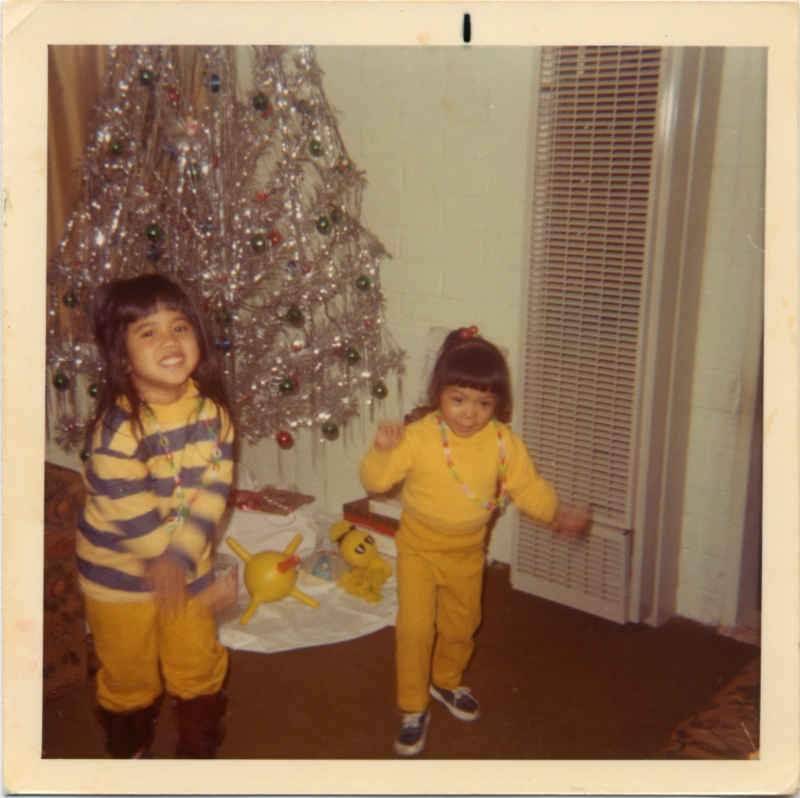 This was Christmas 1970. I was 2 1/2 years old.
We still remained close though elementary school, but as we became teenagers, 2 years became a big gap in age and we belonged in very different social circles. But we had a bond that would last forever. We'd still hang out one on one every now and then and act like sisters do. Throughout the years, as we both grew up, got married, lost our parents, we always had respect and love for each other. Even though we hadn't seen each other in over 15 years, we still kept in touch.
She had 2 boys, the youngest just graduated high school last year. Her oldest got married within the last couple of years. Her husband of almost 30 years is inconsolable. My heart breaks for my own loss, but can imagine the heartache her family and her closest friends are feeling. It's not suppose to happen at 48, it's impossible to wrap my head around it.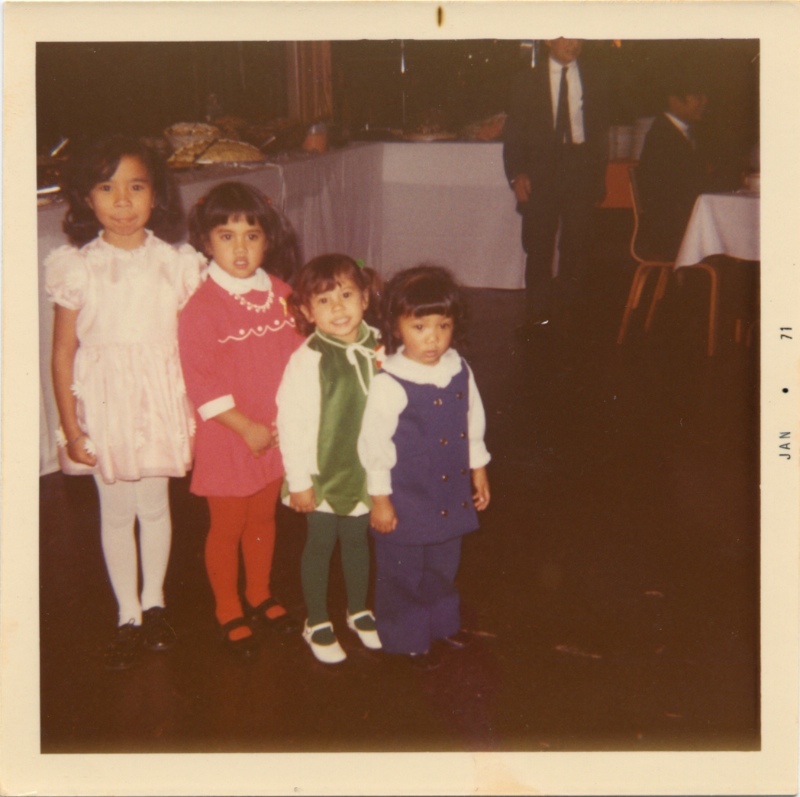 When I got a call Sunday evening from the oldest one in this photo, who is 6 years older than me, there was no escaping the truth. She had just returned from the hospital and gave me the details. She was considered the oldest "sister" of all of us. I could always count on her the most, as I'm sure she was the one who always had the most responsibilities. After my mom died, she gave me the most help when I had to go back and forth to the High Desert every few weeks to sort everything out. She was always there and helped the most on arrangements. Once again, she's there to step up the responsibilities as oldest 'sister' with the passing of one of our own.
One funny little anecdote I remember from junior high school...
I was in 7th grade science class. One of the boys sitting next to me asked if was related Lourdes. I said yes. I can't forget the tone of his voice when he said "She is the hottest girl at this school."
At the time I thought it was funny that a 7th grader was saying that about a 9th grader, but you know what? It was true. Everyone at that school knew that she was one of the prettiest girls there.