How did you all ring in the new year? Did you shed a tear saying goodbye to 2013? Or were you happy to close the door on that chapter?
We had a mild 2013, aside from a new grand niece and a couple of weddings, no big highs and no big lows. It was good.
We celebrated New Year's Eve with the Bowens.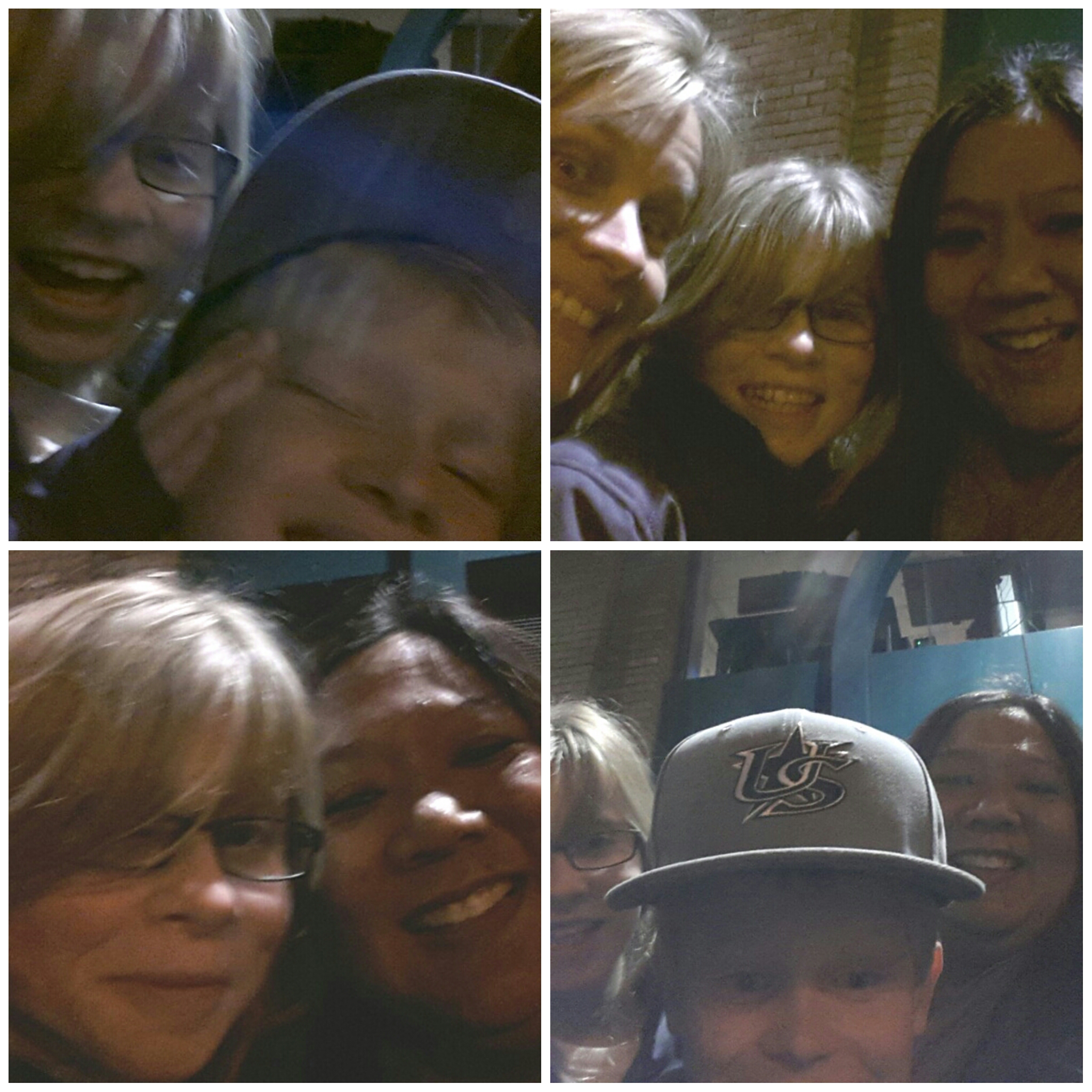 They came over for dinner, then we played a few games before heading over to watch the fireworks. This was our 4th New Year's Eve in the city and they've been with us for 3 of them.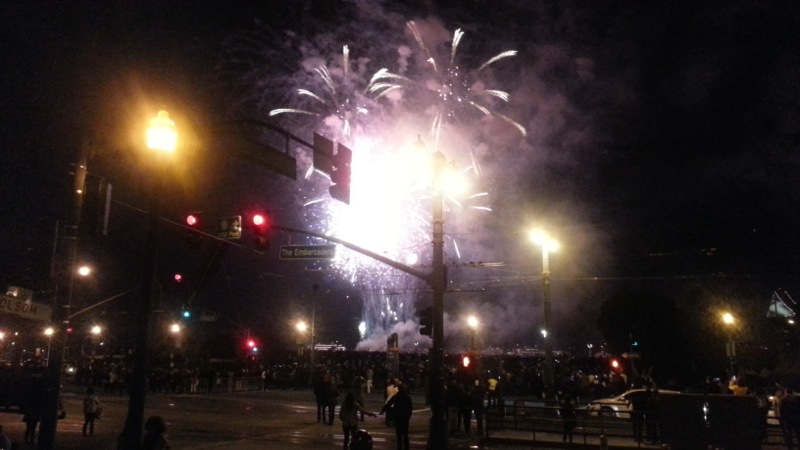 This year's was extra spectacular. I'm not sure if it was just the company we were with, or perhaps the much better view we had after scoping out an elevated spot in a building that faces the waterfront, but the firework show seemed to be even more grand than the years before.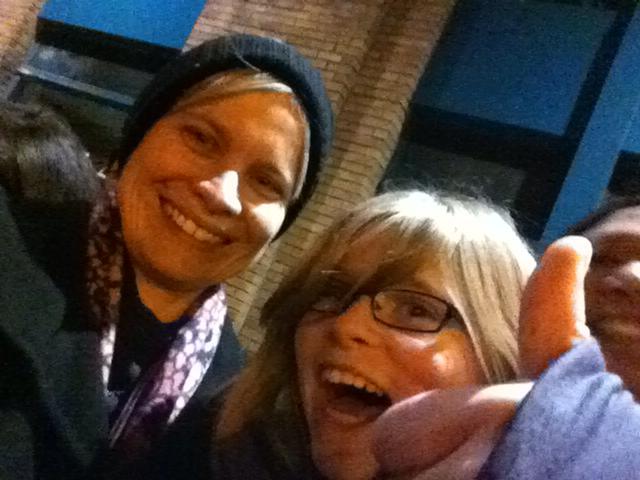 I had to steal this photo from Angie. I love it! My favorite photo of the night. We had about 20 minutes to kill before the show started...this photo captures how much fun we were having.
So a new year means a fresh beginning, right?
Well, I've never been good at committing to any type of resolution, but I do have a few plans/ideas/want-tos that I hope to be able to set into action.
-I got a pedometer for Christmas. I hope to meet certain mileage goals per week.
-I plan on meeting my grand niece.
-I hope to see my BFF who I haven't seen in a few years.
-I plan on going to my nephew's bar mitzvah.
-I want to volunteer more.
-I hope to explore north of San Francisco a few times.
-I want to go to Montreal (mostly likely, won't happen, but I still want to go!)
-I plan on "auditing" a
class at Berkeley
. Maybe bring one or both of the Bowen kids, and/or the nieces who are in high school.
-I plan on buying less packaged junk food. If we want a sweet treat, I'll have to have the gumption to make it from scratch instead of instant gratification by opening a package. I already bake more than I should, so we don't need packaged junk to add to it.
-I want to use my DSLR more. It's become so much easier to take snapshots on the phone and not have to lug around that heavy and awkward camera. But the quality of the photos is incomparable.
Do you have a list?