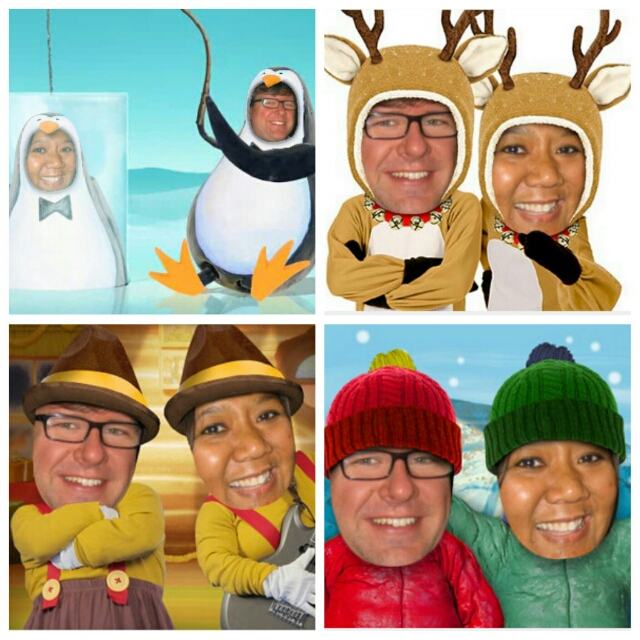 Just 4 more days till Christmas! Are you ready? I've been ready for days and days. Despite being sick and homebound for several days. Yup, never even left the building for over a week. It was nice actually. Except that we missed one of our favorite Christmas parties of the year. I think this was the 1st time we've missed it in the 9+ years that it's been hosted. But I worked on the annual family calendar, finished up my Christmas cards and did a ton of online shopping.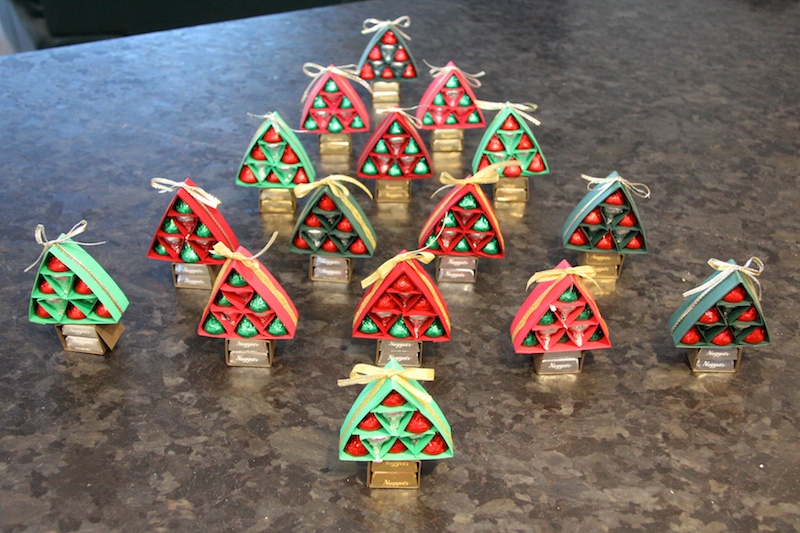 I also made 16 of these "kiss"mas trees. 16 of us are getting together next Wednesday.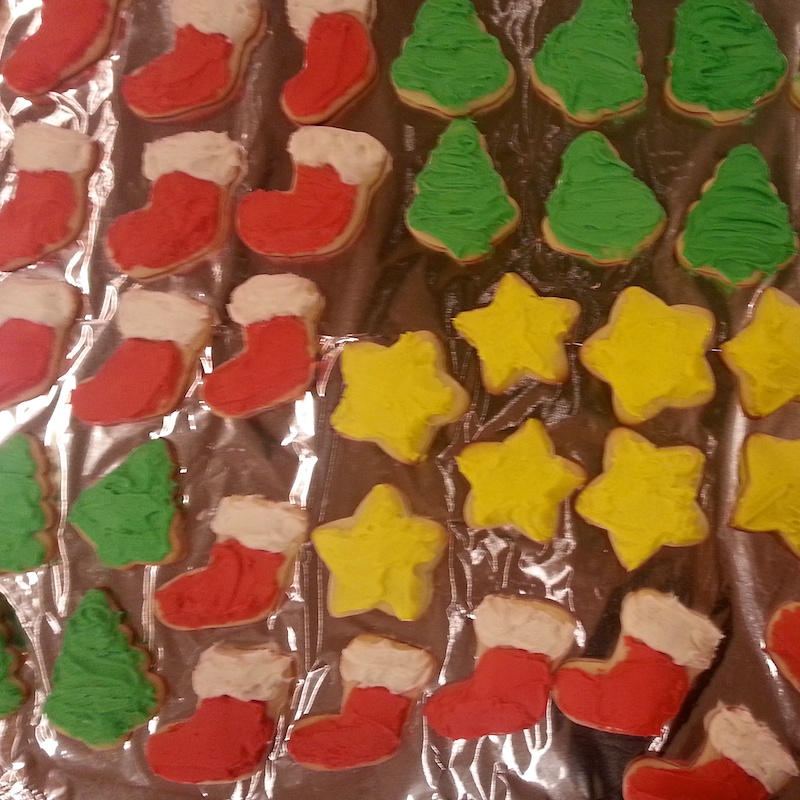 Spent a day playing sou pastry chef for my MIL. Her Christmas cookies are always a special treat. This was the 1st time I've been able to help her. It was a lot of fun.
I wrapped most of the presents last night. A couple of days ago, I saw
these tags on Cathy Zielske's instagram feed
. Loved the inspiration and made some that are kinda similar. Pretty cute, yes? Even though I know most won't even notice them and they will probably just go in the recycling pile. Oh well. I can't help creating, even if what I make ends up being tossed. But these were so easy to make on my cutting machine.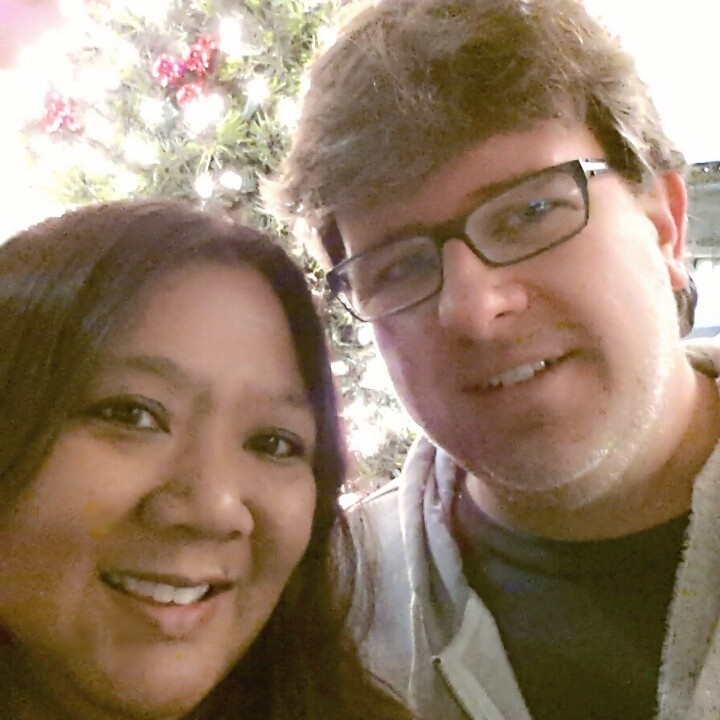 Since we're both feeling much better, we went outdoor ice skating again last night, then enjoyed the Christmas lights on our walk home. It feels different being in the city during the holidays. There aren't homes decorated with lights in their yards. Because there aren't any yards. That's one thing I miss about the suburbs, the Christmas lights.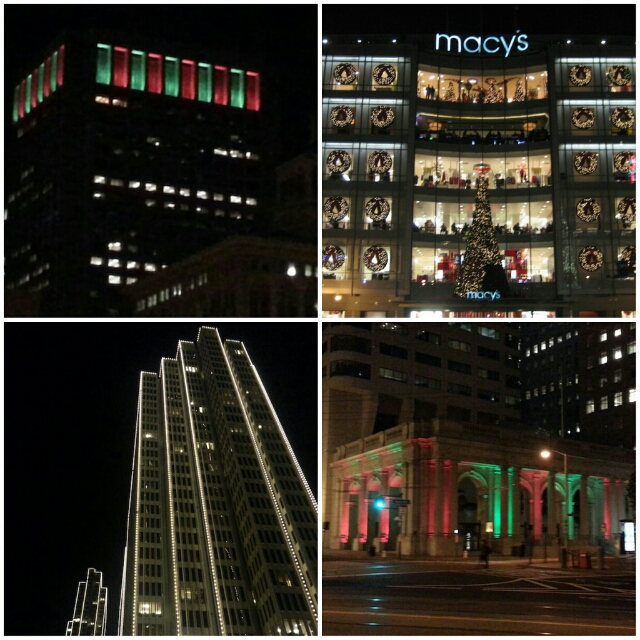 But the decorations in office buildings and retail windows are grandiose and magnificent.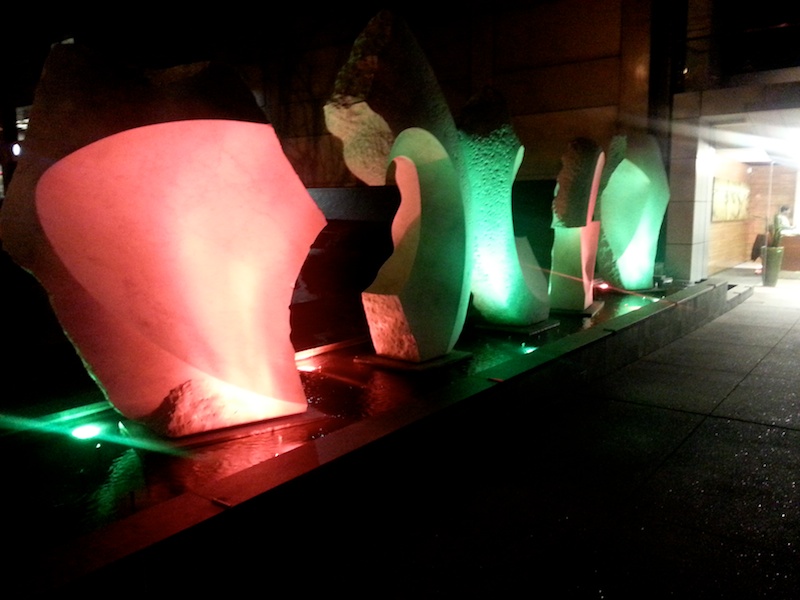 Even the weird water fountain outside of our building is lit up in red and green.
I'll end this with a funky photo effect...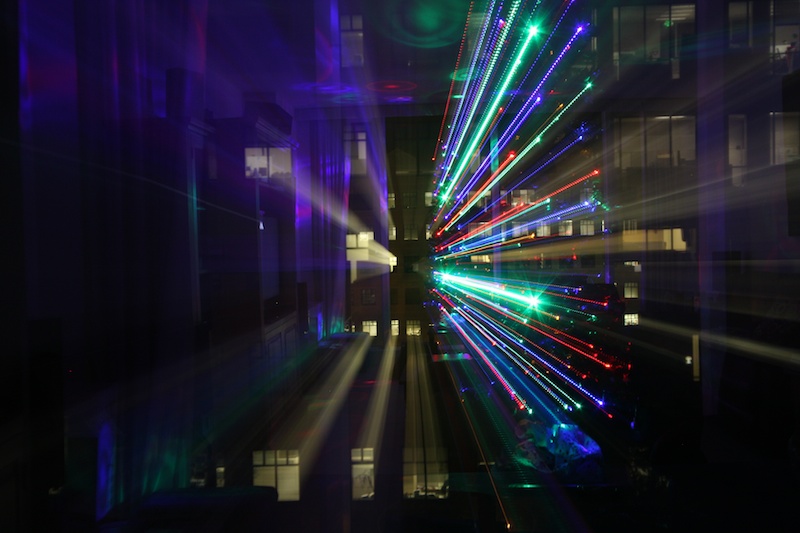 My BFF
Monica
told me I had to try
this technique
. So last night, I set up my camera and tripod to see what would happen. We have a tall skinny tree, so the effect is leaner than the ones in that link. But I like how the windows of the building across the way zoomed into our living room, too. Kinda neat.
Tomorrow...the days start to get a little bit longer. Yahoo!