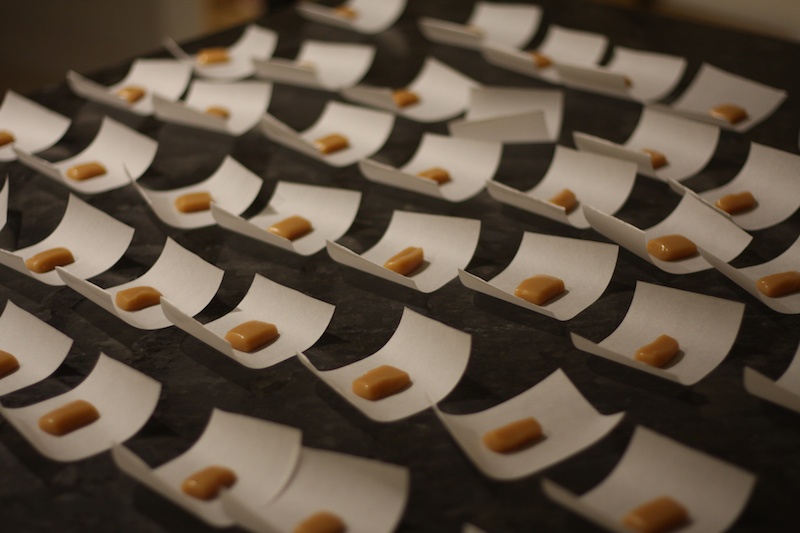 I'm starting to believe that I own and operate a candy factory.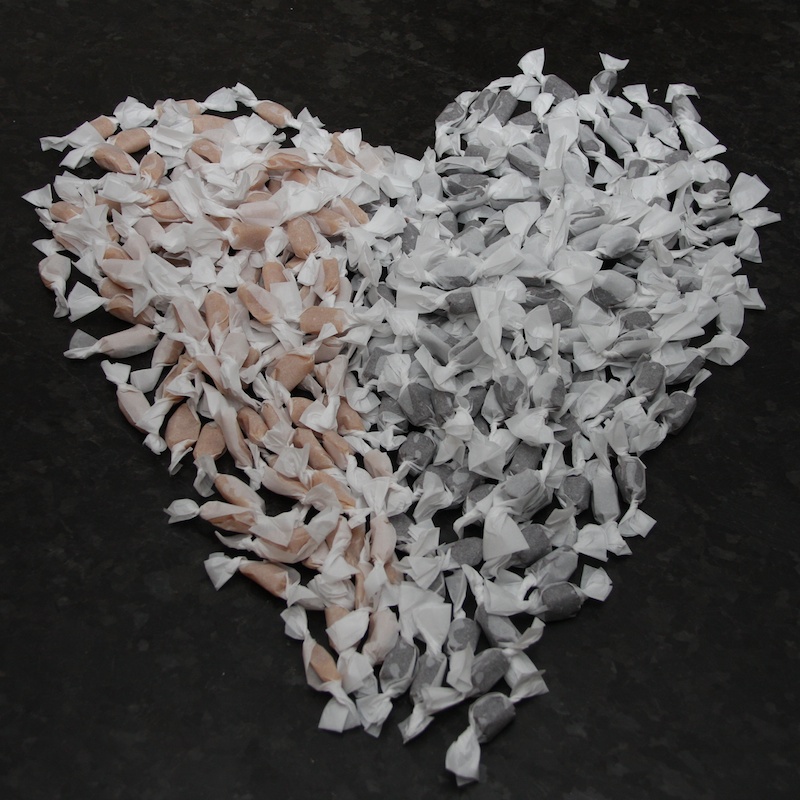 I made over 250 caramels for Thanksgiving.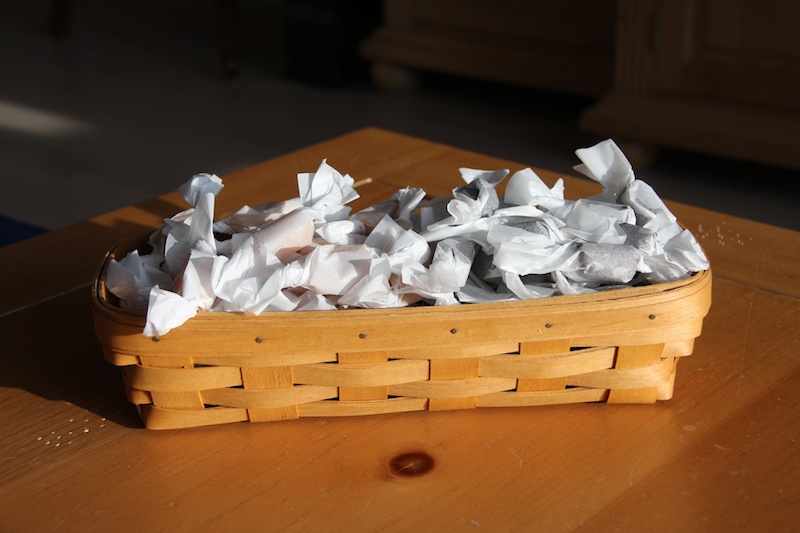 But even a basket full of caramels doesn't amount to 250.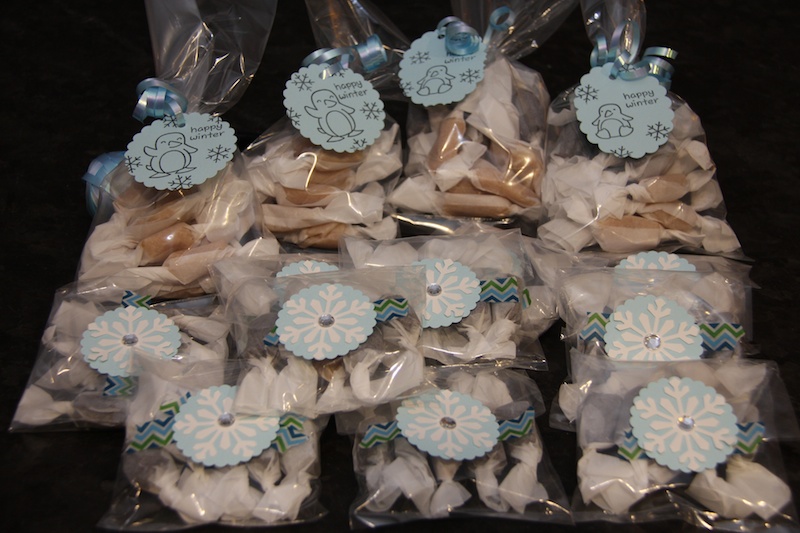 So I'm packaging the rest up, mailing a few and handing some out to my crafty friends when we get together on Monday for our Holiday Dinner.
I have at least 2 more candy making sessions before Christmas Day. Who wants to come over and help? I pay in sugar.