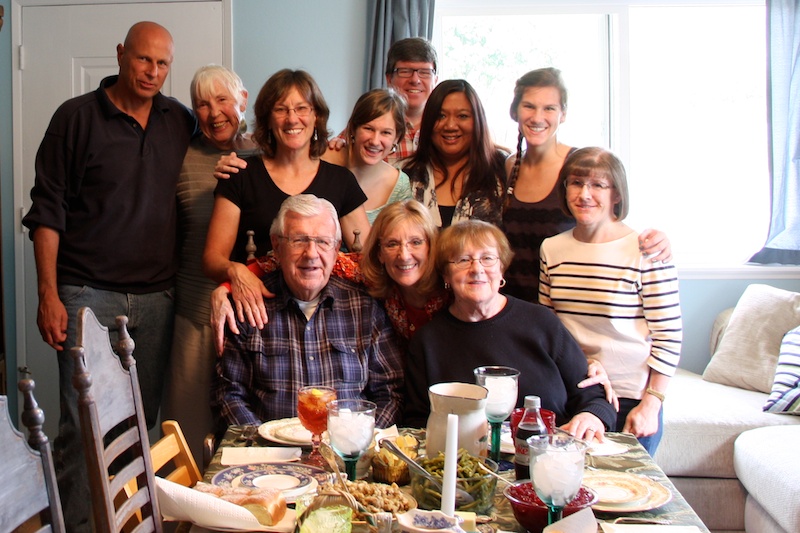 12 of us celebrated my favorite holiday together in Morro Bay yesterday. My BIL Jim is missing in the photo because he was our photographer for this snapshot. I honestly can't express how grateful I am to be a part of this family. I've said it over and over again, but whenever we get together, I am reminded how amazing it is. We were only there about 4 hours, but the entire time we were gathered around the table, chatting, laughing, talking about surfing, fracking, The Plague and how to kill the entire population of the world, new cars, pets, hydroelectricity, word games, gardening, dolphins and sharks, movies, books, Berkeley, college applications, SAT scores, water polo, music...it was loud, there was never a dull moment or a lull conversation, with multiple conversations going on at once.
I LOVE IT WHEN THIS HAPPENS!!
Oh, and the food, the delicious, fantastically comforting food. This is why Thanksgiving is my favorite holiday.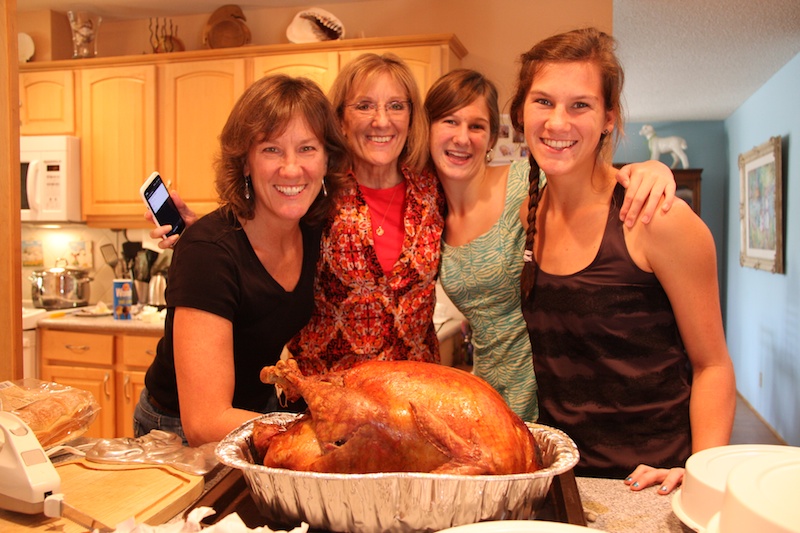 Can you tell they are all related? :) Two sisters on the right. Two sisters on the left. The mom of the teenagers is on the far left and the host of this year's Thanksgiving. Thank you Machado Family!