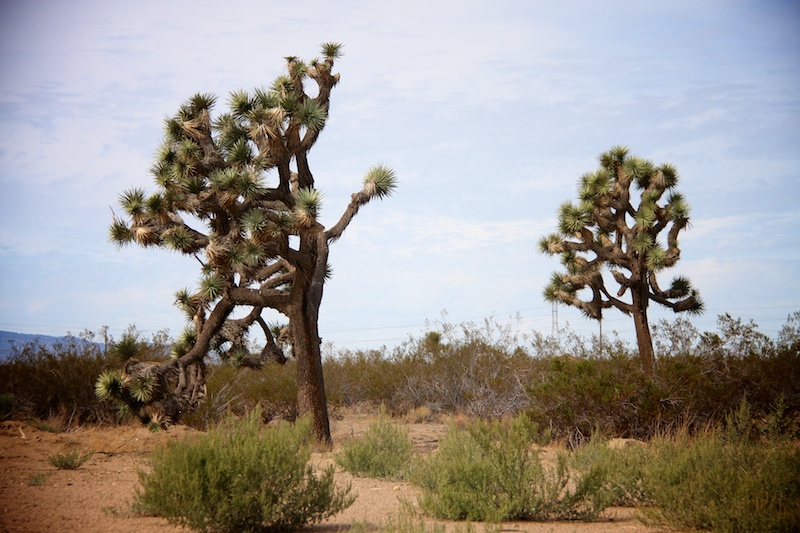 Growing up in the Mojave Desert, there weren't many trees. Except for the Joshua Tree, which was a dominate figure in our landscape.
They came few and far between.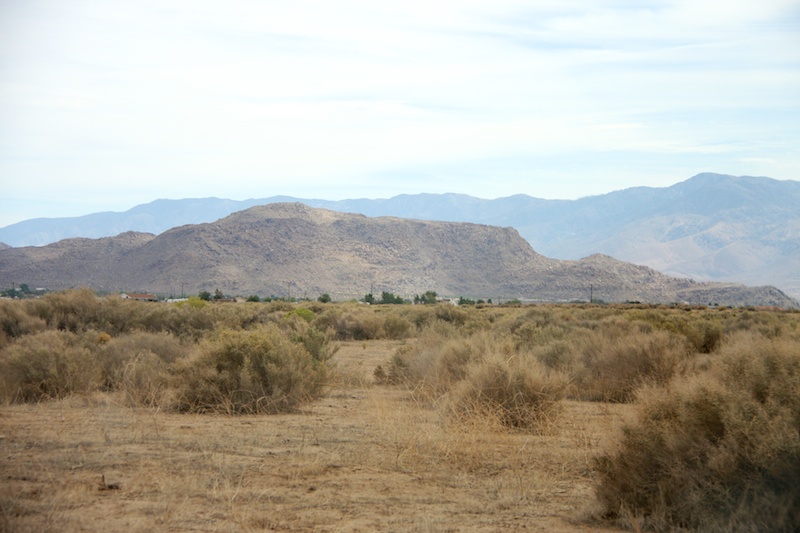 This was approximately the view from my front yard...no Joshua trees to be seen. Yet, even though I didn't see one from my doorstep, they were numerous enough that I'd see several on my way to and from school. And they always stood tall and proud.
For the first 10 years of their lives, they grow about 3 inches per year. After that, they only grow about 1.5 inches per year. If a Joshua tree was born the same year I was, it would be 6'9" by now. Most of the Joshua trees are hundreds of years old, some thousands of years.
Today, somehow I stumbled on this video produced by Sungjin Ahn. It's a beautiful and romantic video about this majestic tree. Enjoy...
Joshua from SungjinAhn on Vimeo.