You may recall that Jimmy and I did an amazing off-roading trip in the Eastern Californian Desert. I
blogged
about the more famously known
Bodie State Park and Ghost Town
.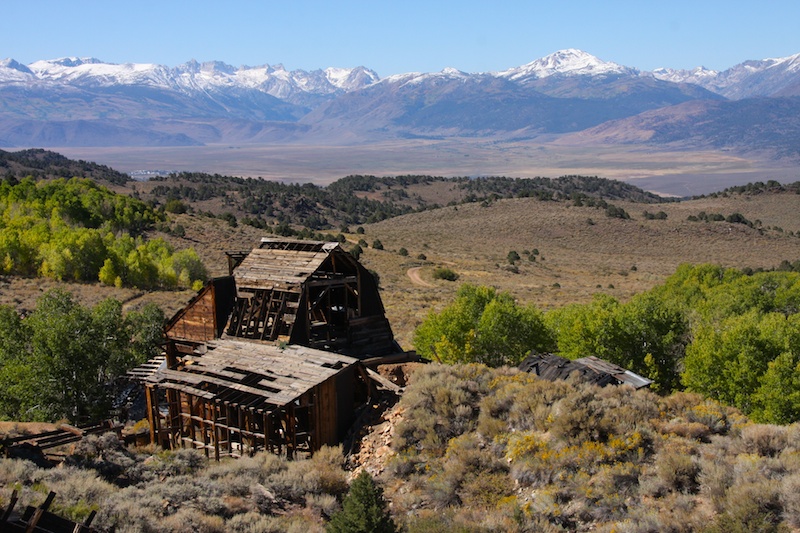 But the Chemung Mine was my favorite spot of the day. There was something magical about this spot.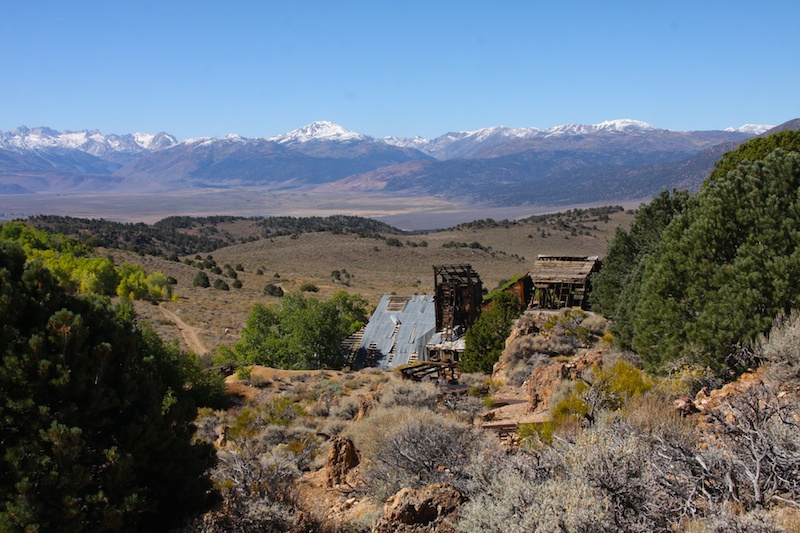 It might be because of the magnificent, freshly snow capped Sierra Nevada mountain range in the background.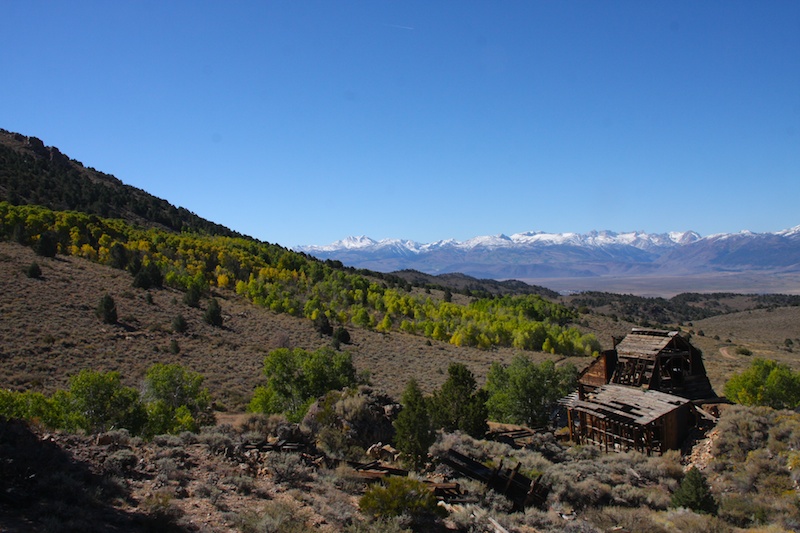 Or maybe it's because the mine was up against the hillside next to a beautiful aspen grove. And aspens are my favorite tree.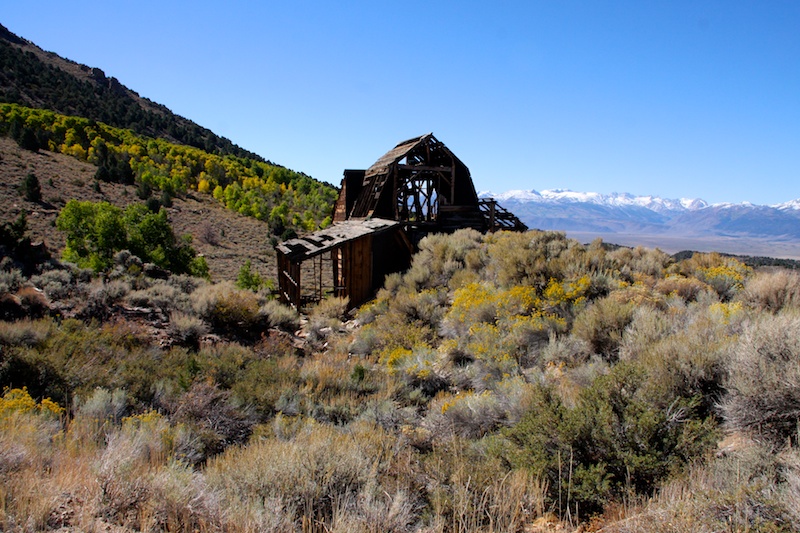 More likely it was a combination of both in addition to the amazing buildings that was deteriorating, instead of the ones at
Bodie
that were maintained in
'arrested decay'
.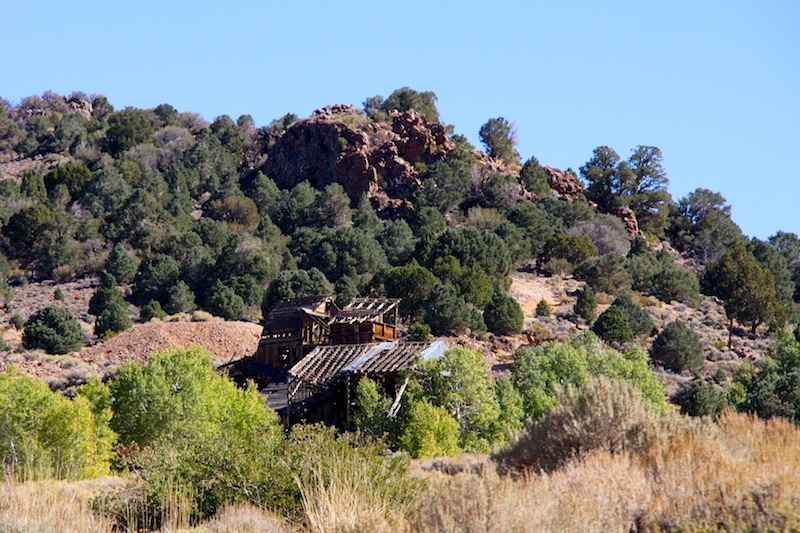 I wasn't able to find out much about the mine. But according to a bit of googling, it was built in the early 1900's and was active till 1938. Then again in the 1950s and 1960s, a sole prospector worked the mine, supporting himself, but never striking it rich.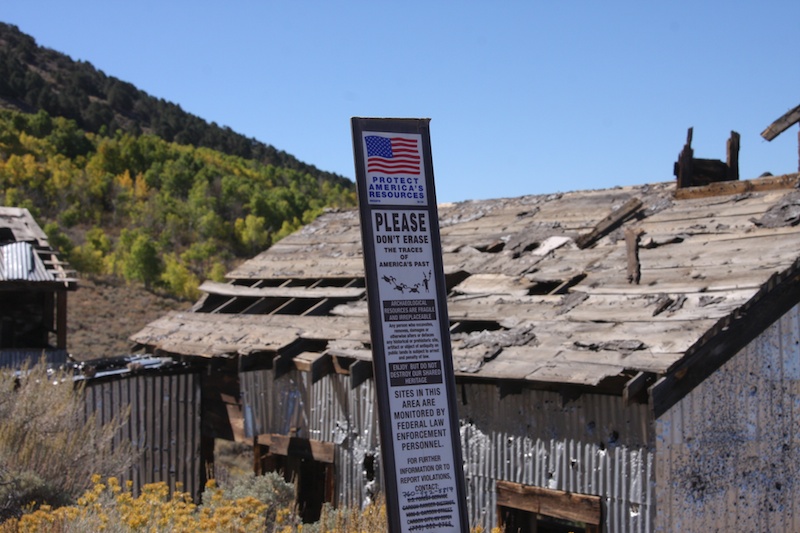 Now, if you can get to it, you can explore the mine freely. Just be kind to the surroundings so others can appreciate it, too. It's really a remarkable spot in California's mining history.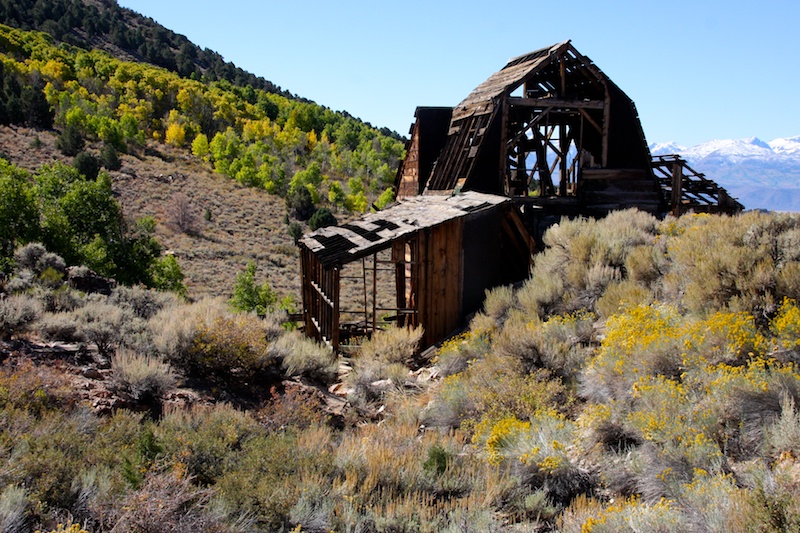 This main building seemed to take center stage.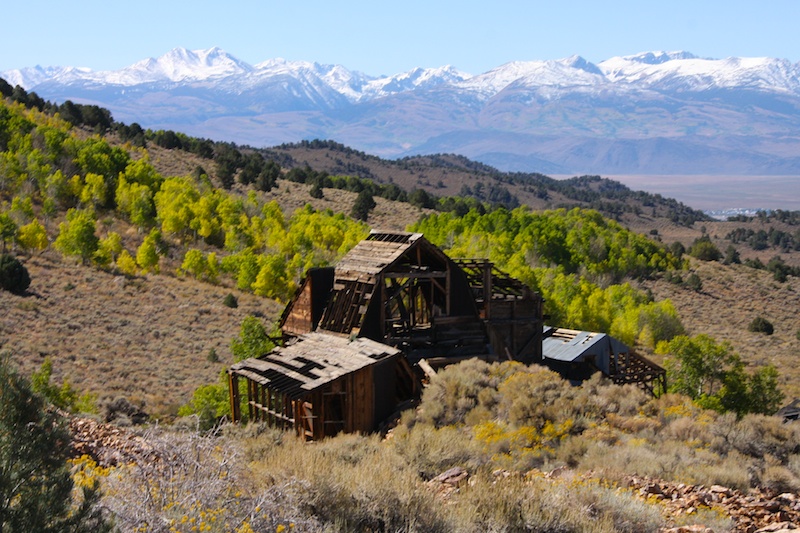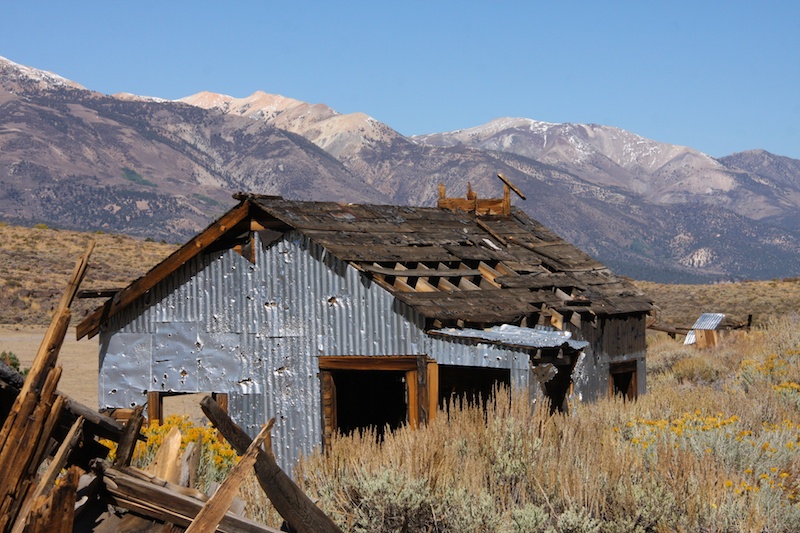 But the other smaller buildings were just as amazing.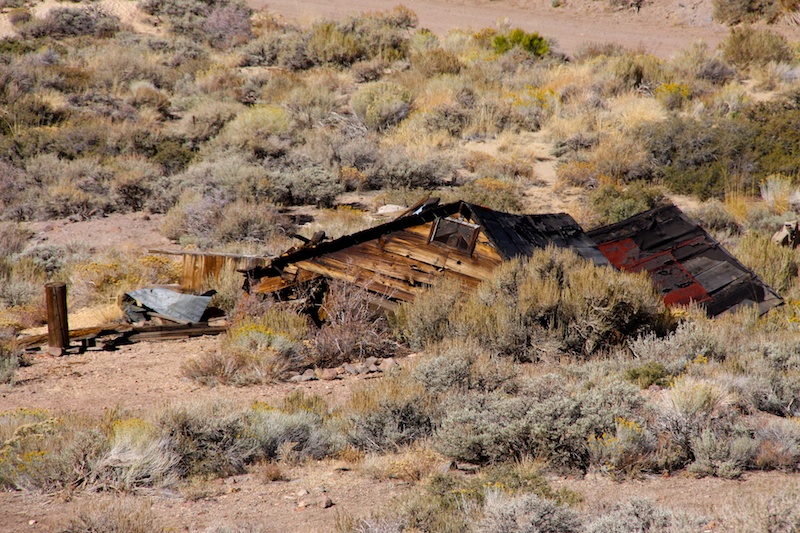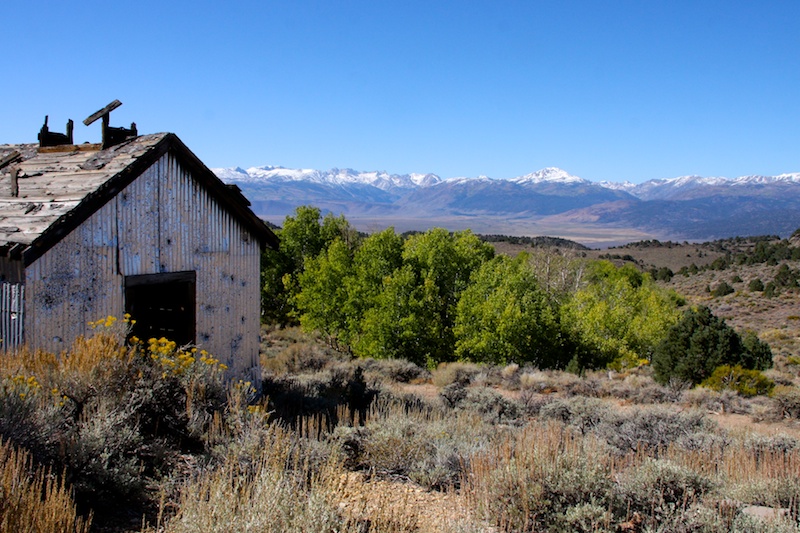 With breathtaking views.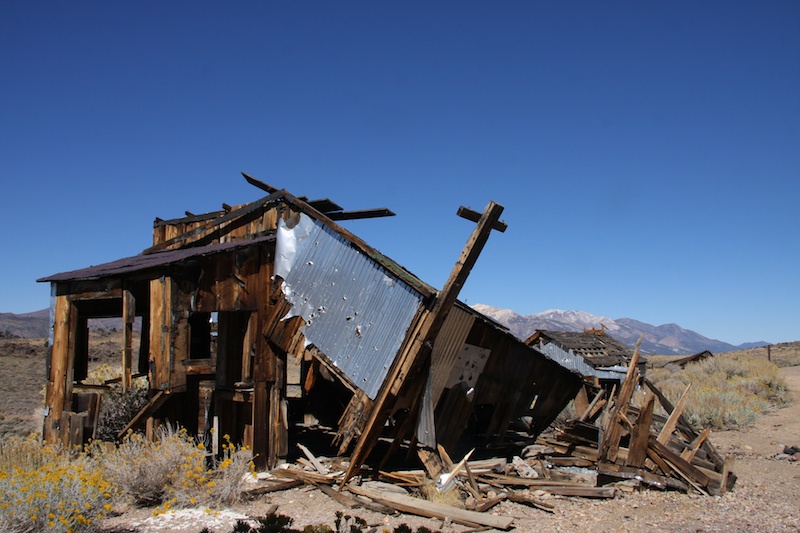 Not sure if this was a place of worship, or just a power line perfectly placed...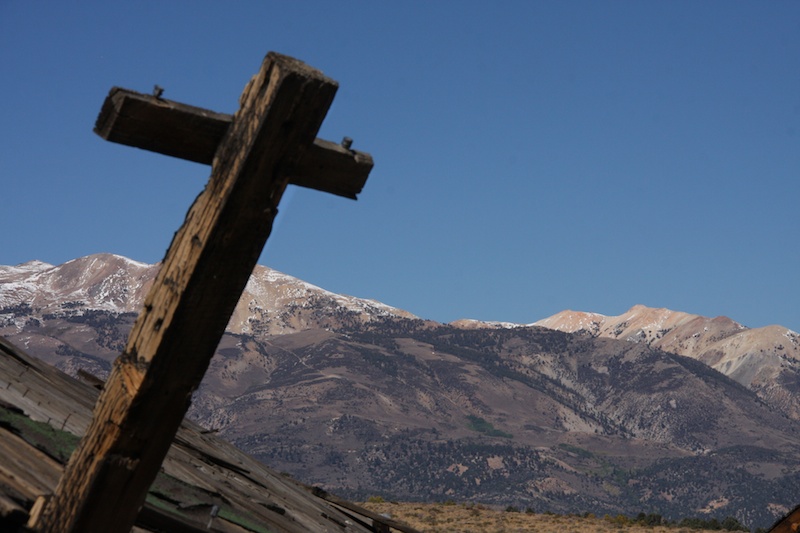 But doesn't this invoke the Wild Wild West to you?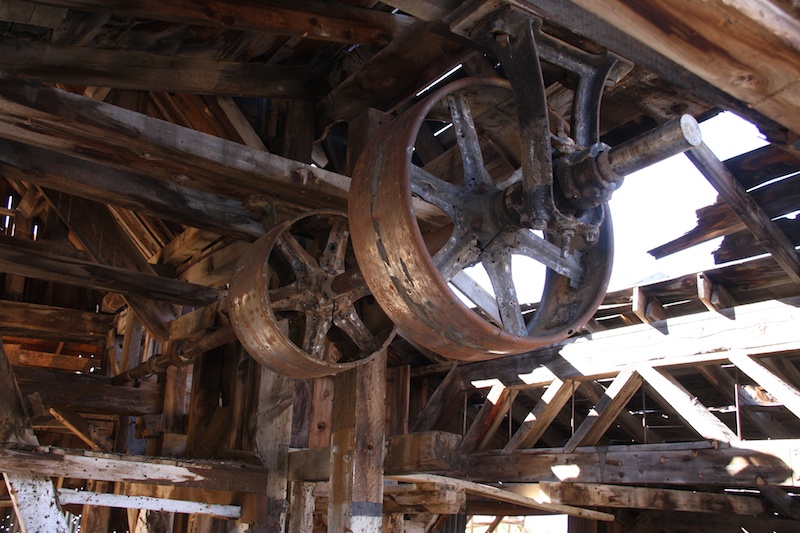 Exploring the ruins of the main building was very interesting.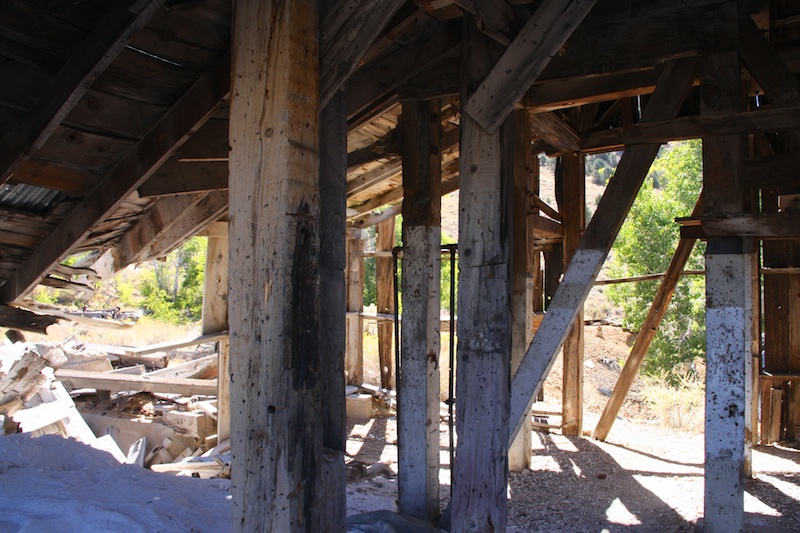 Imagine the people and now ghosts(!) that wandered through these rooms.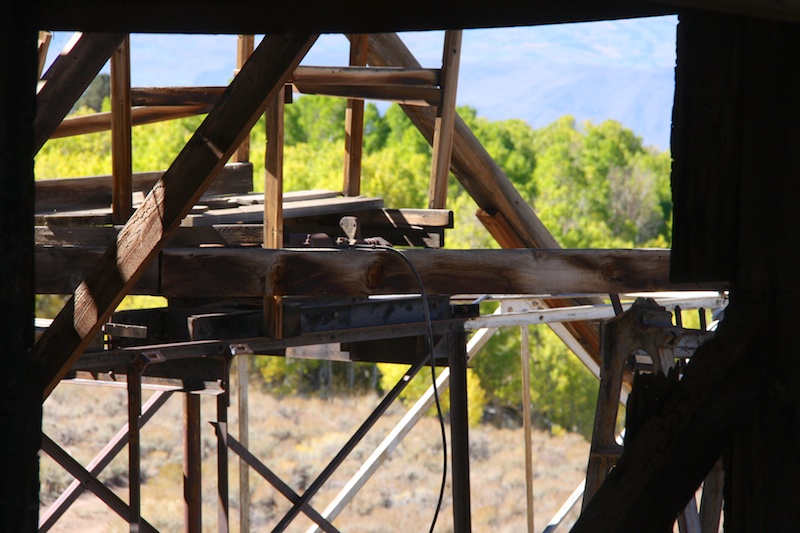 Watching the aspens quake in the wind and change colors in the fall.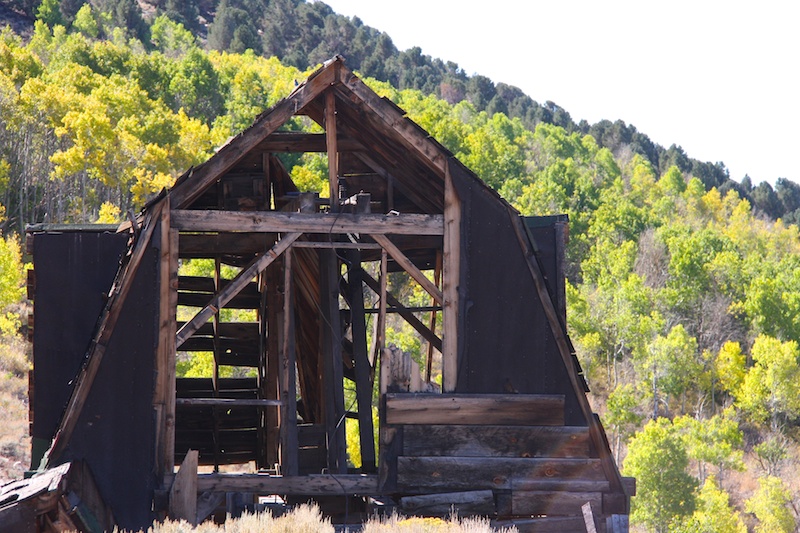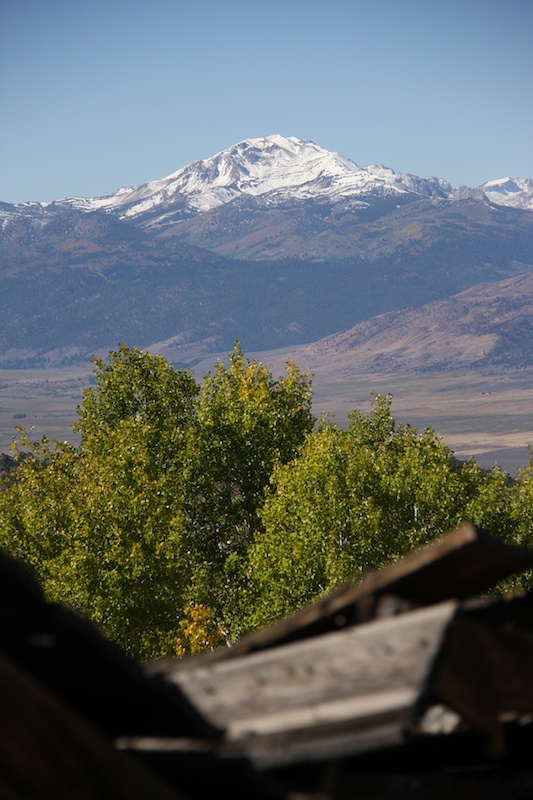 Or prepare for the bitter cold of winter. At 8100 feet elevation, winters were harsh, windy and covered in several feet of snow.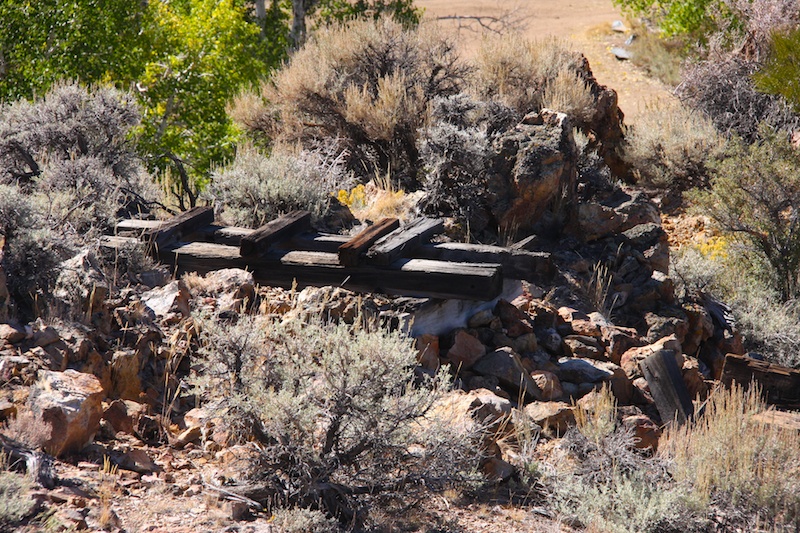 But the dreams of finding "gold in them thar hills" was enough to keep the mine running.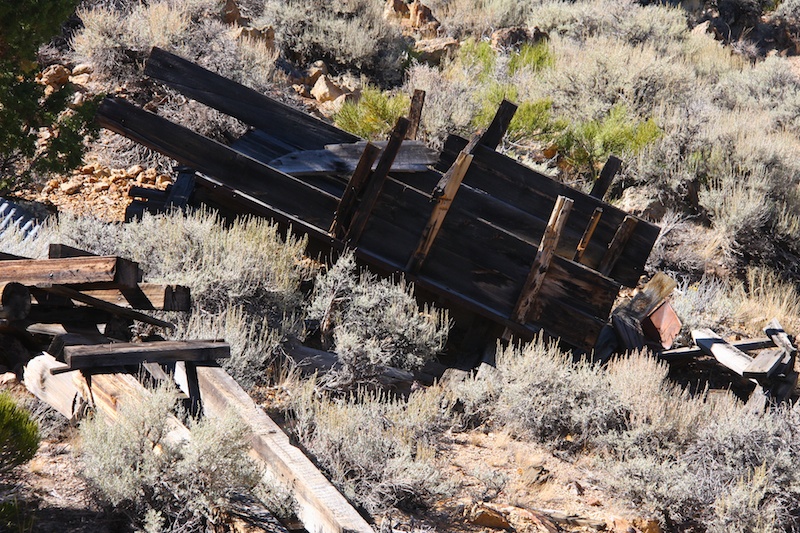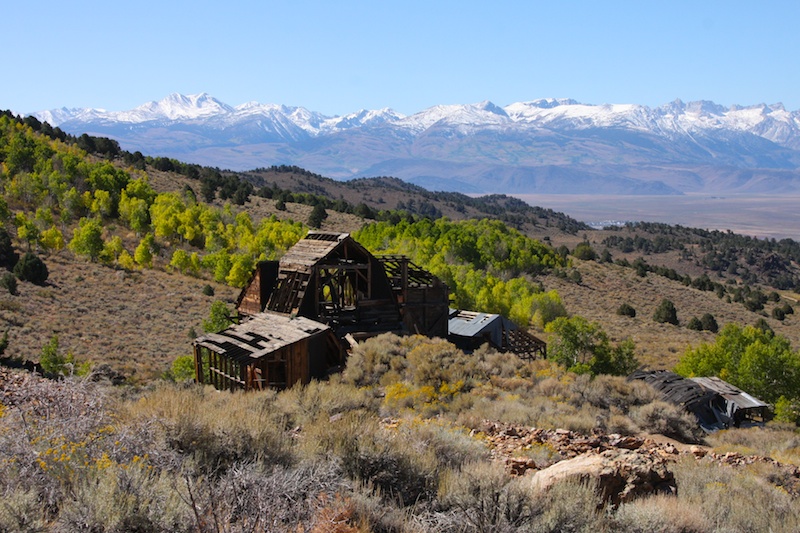 I'm sure you can see why this spot is so amazing. We could have spent half the day exploring this area, but we were just beginning our day.
But seven hours later, we rode by it again on our way back to the car and caught the mine at that perfect Golden Hour moment.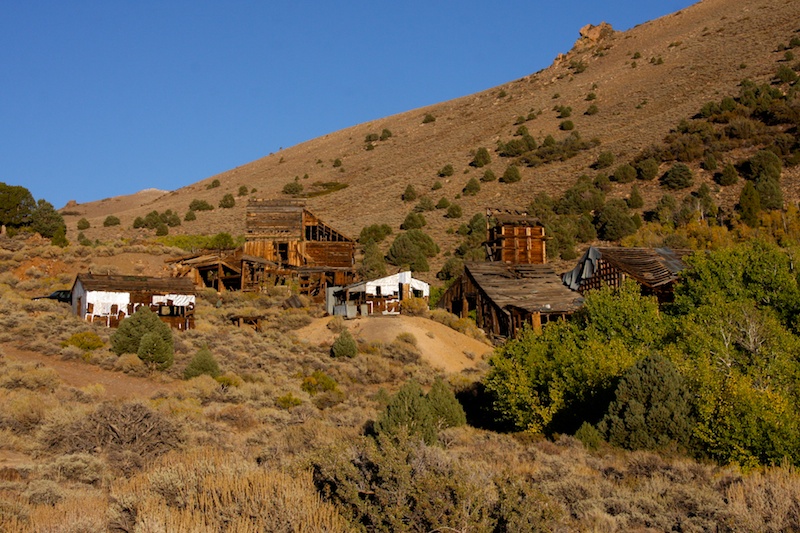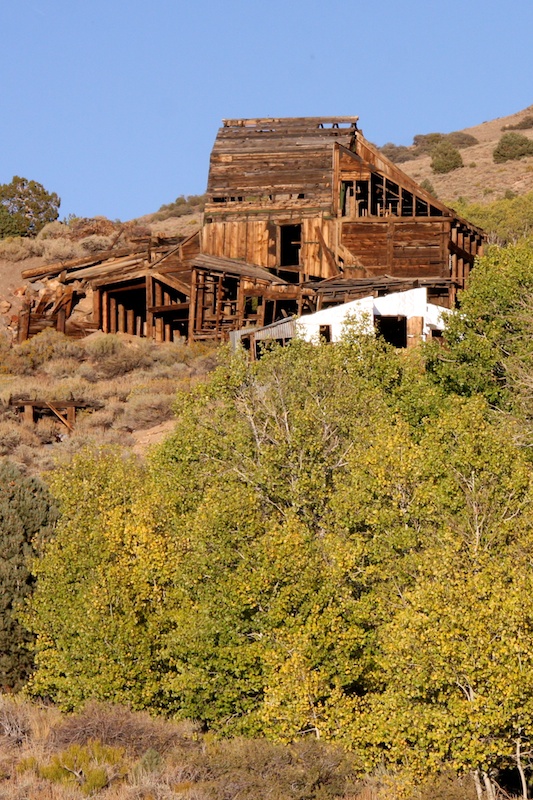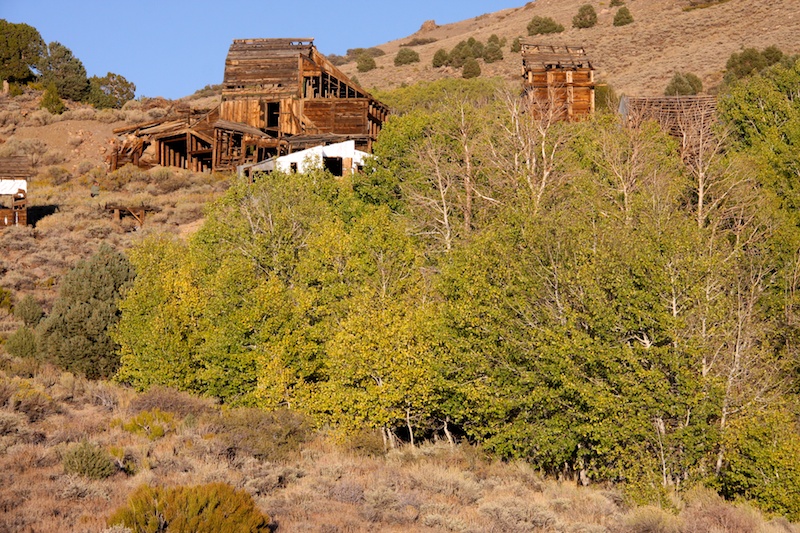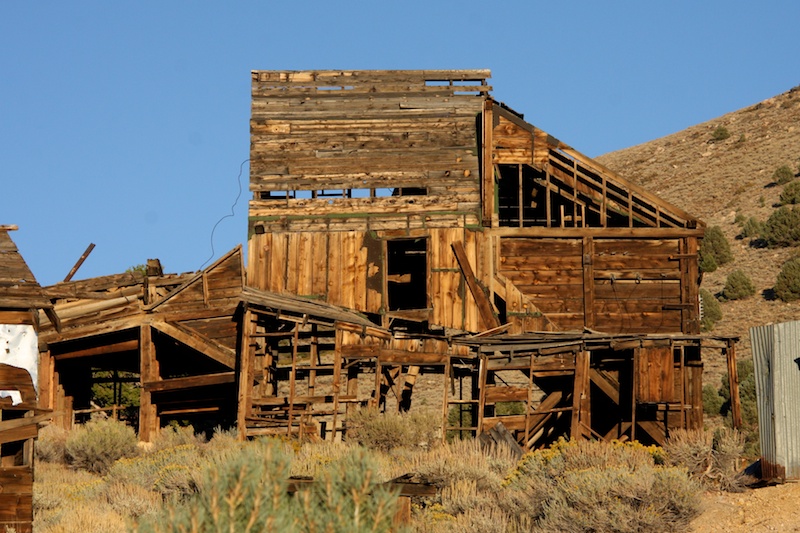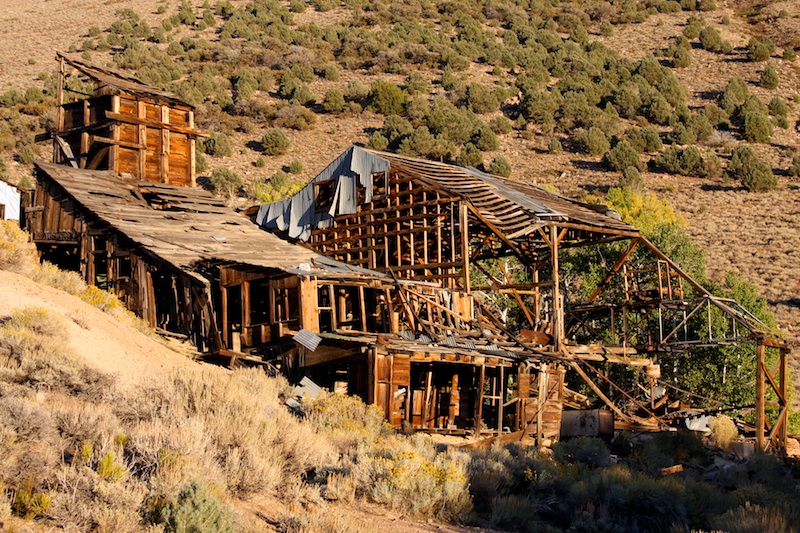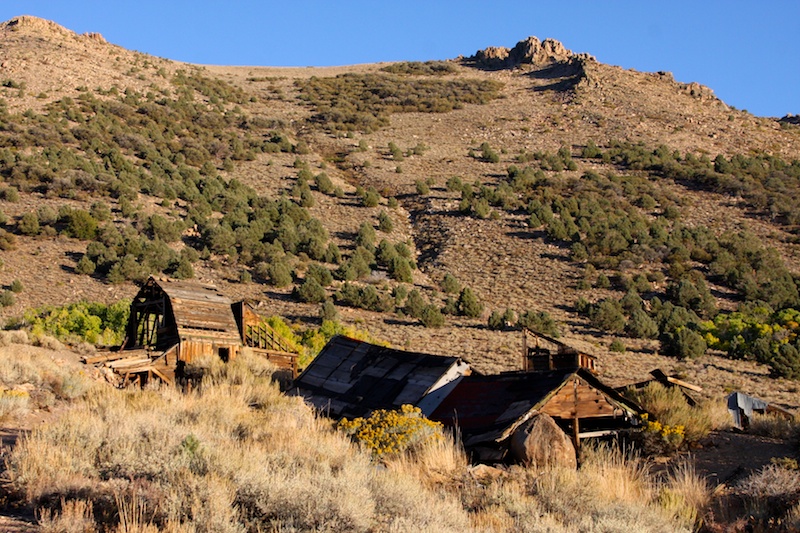 The best way to start and end a day packed with back country exploring.