Sometimes I don't have any shame. Is that something to be grateful for? I'm not sure about that. But I do like to make people laugh.
So enjoy this awful photo of Jimmy and I from 20 years ago. November 1993.
Enjoy the giggles.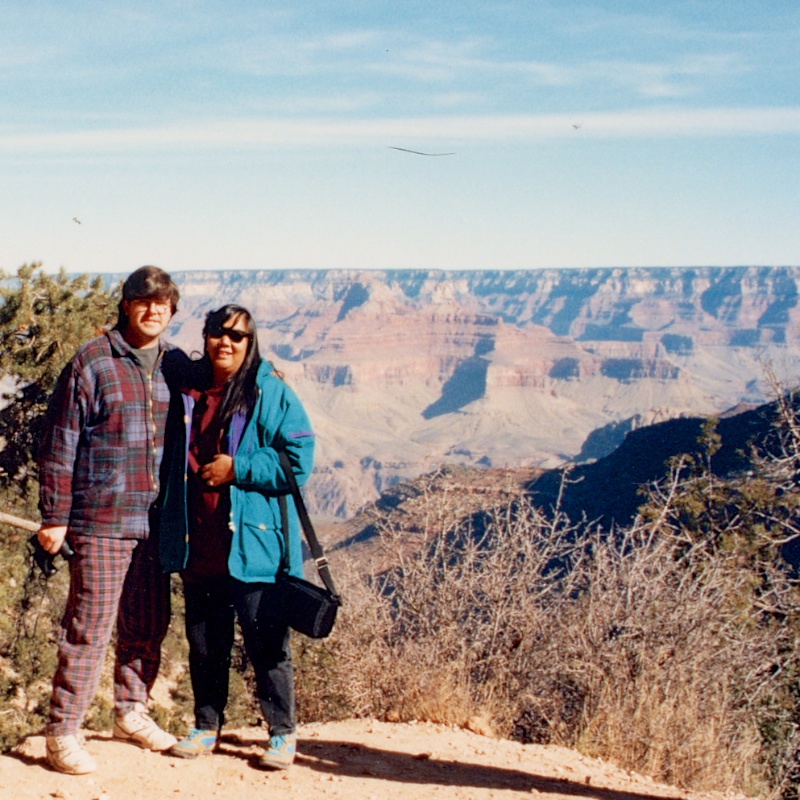 Ok. you can stop laughing now.