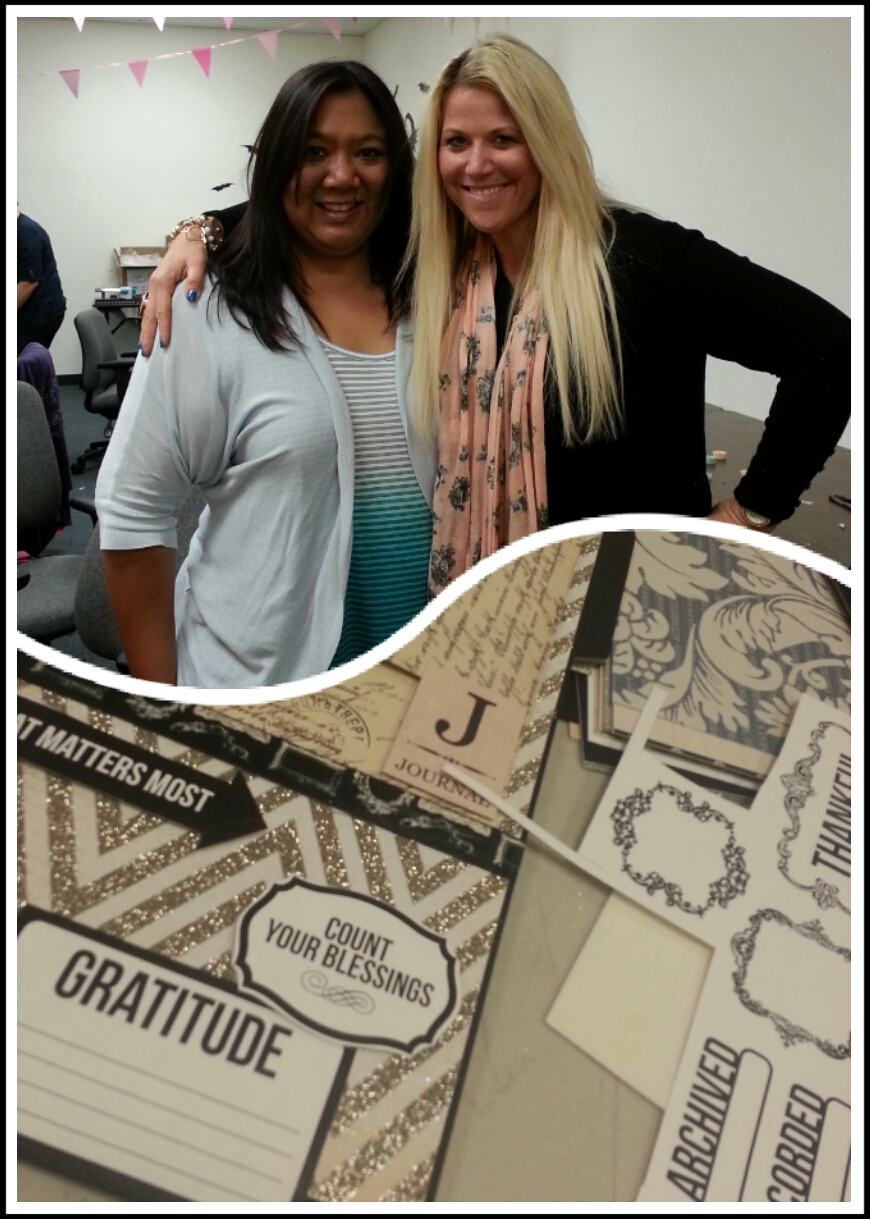 My
favorite scrapbook store
in the bay area has had a lot of guest teachers and designers from around the globe come to teach and demonstrate lately. Tonight,
Teresa Collins
, a popular designer and artist in the industry, came and taught a 3 1/2 hour project. Fittingly, she showed us her Gratitude Journal and gave us all the materials to create one of our own.
Once again, as I try to do every November, I'll post every day, keeping with the topic of gratitude. Thankful for what may have happened during the day, recognition for what may have happened in the past, grateful for whatever the future may bring. I've enjoyed doing this little tradition in the past, it helps me focus on the positive and ultimately shines a brighter light for the next day to come.