Believe it or not, the Rim Fire is still burning but no structures are threatened anymore. It's 84% contained and expected to be fully contained by October 1st. There are still 945 firefighters there working this blaze, but there were were over 5000 when the fire was at its peak.
We were at the hideaway this past weekend and drove out on Highway 120 past Groveland towards Yosemite, near where it started. Here are a few of the sad views we saw. It's unfathomable to understand how big this thing actually got.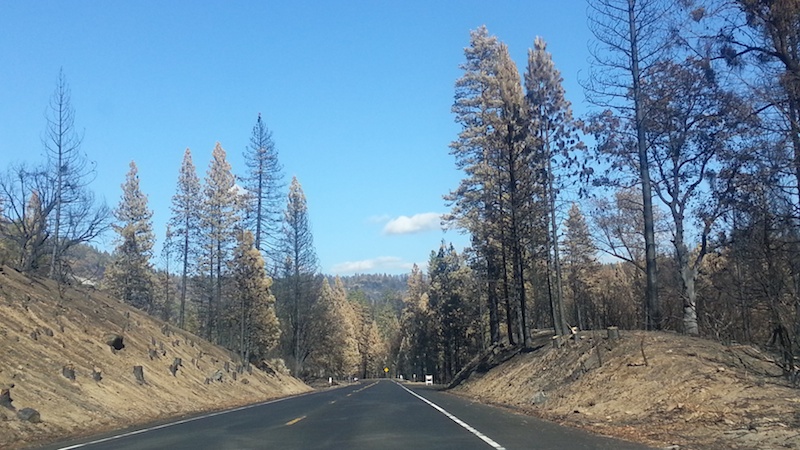 Driving along Highway 120 east of Groveland.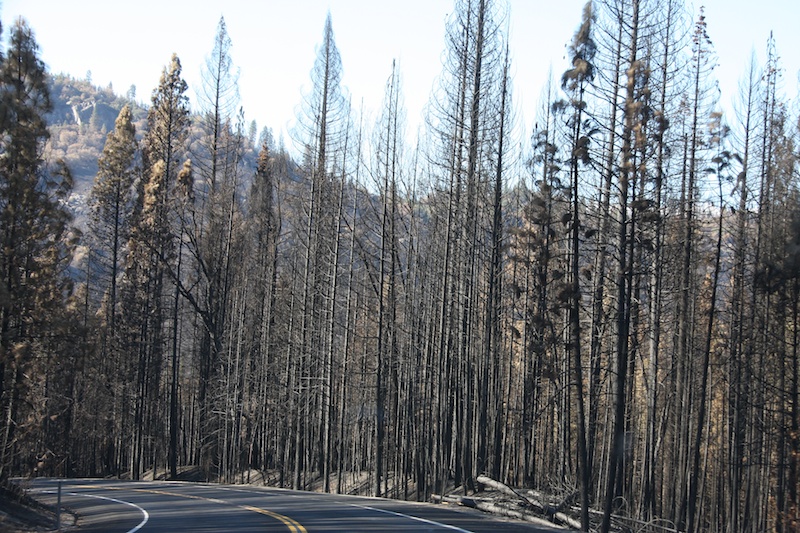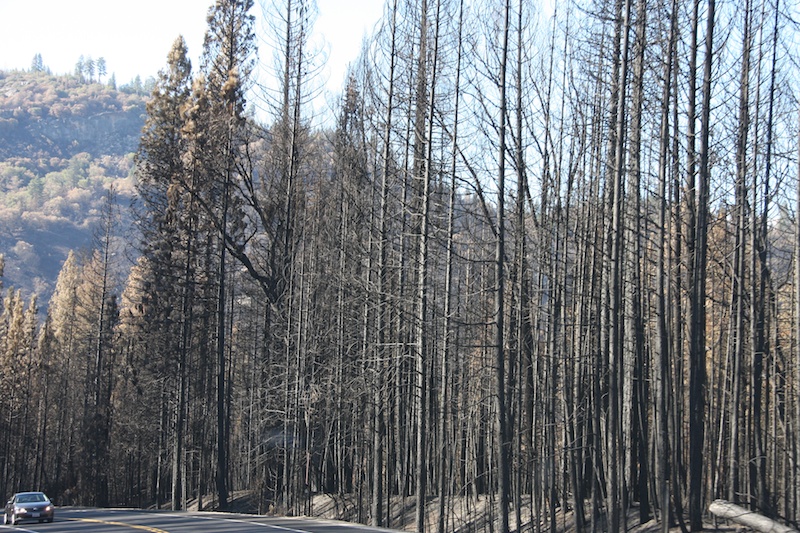 The next 6 photos were all taken at the Rim of the World Vista Point.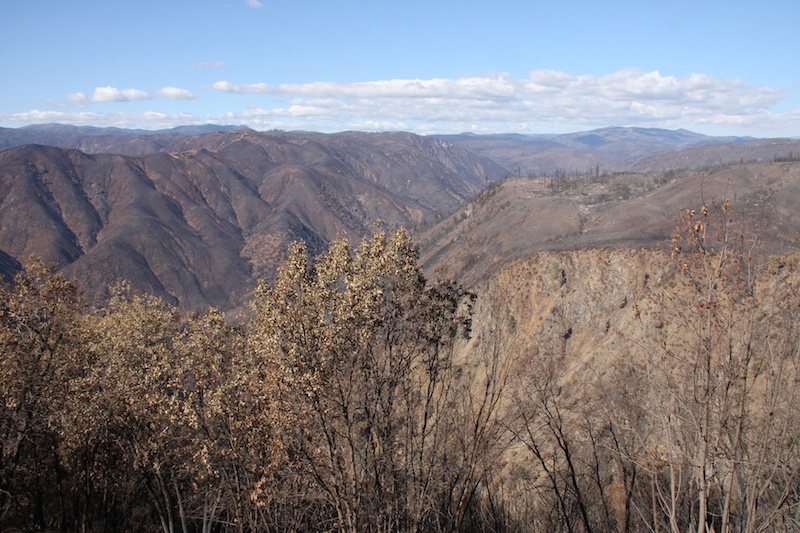 As far as the eye can see and much much more was burned.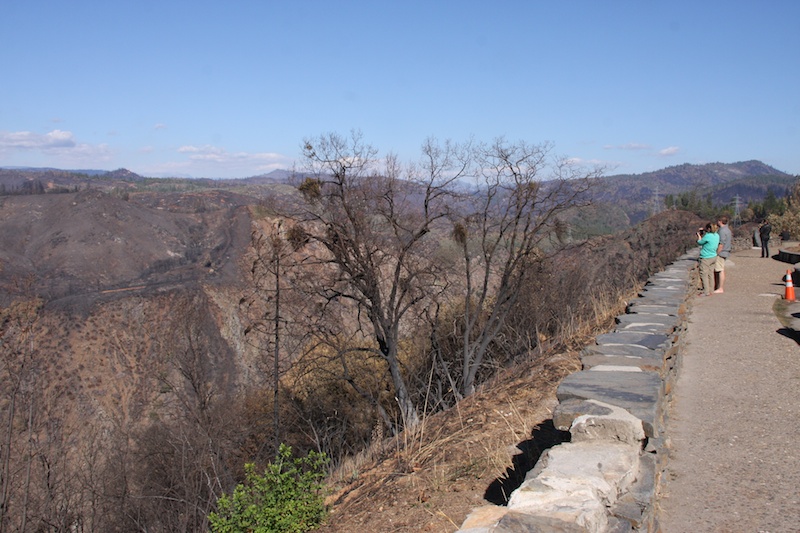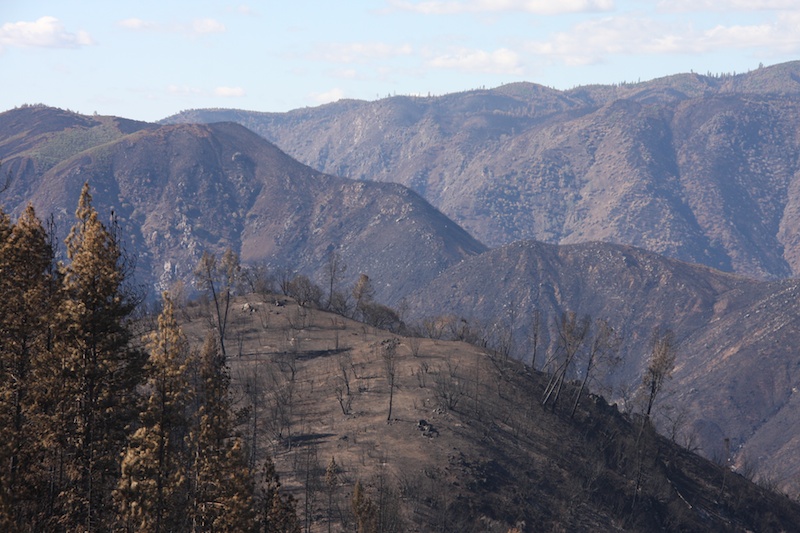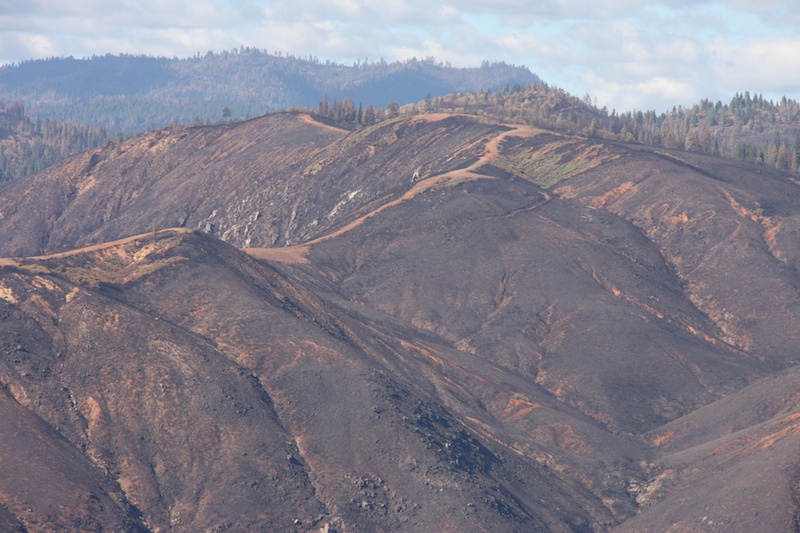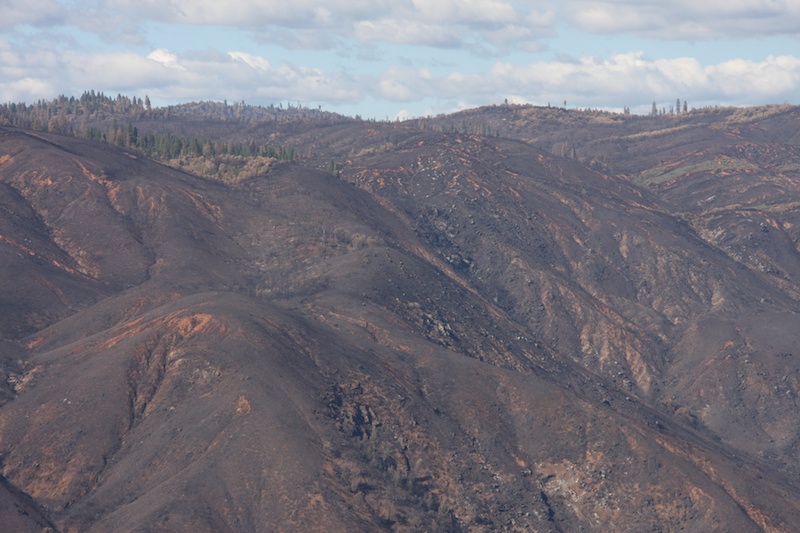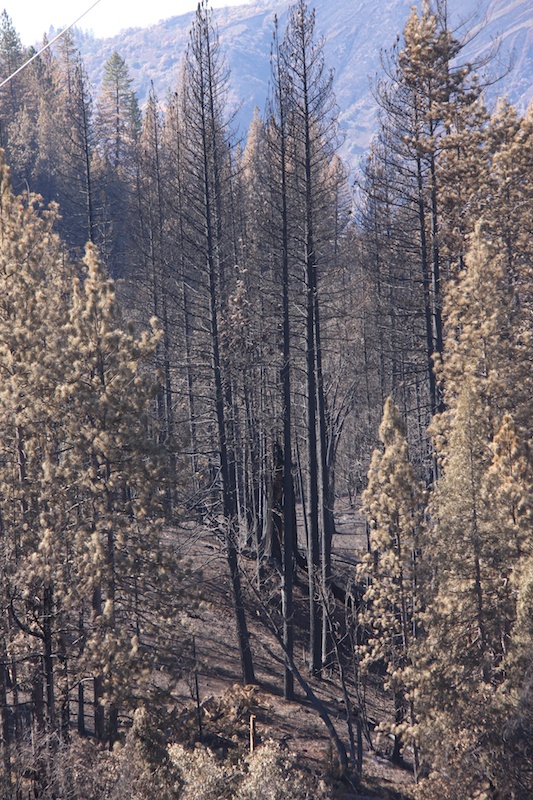 Besides being able to see how much damage this fire has done, the most jolting thing was the smell. It didn't smell like the wonderful scent of a campfire. Maybe my mind was playing tricks on me and maybe I was being sensitive, but it smelled like something old or something dead. It had been a month since the fire was in this area and the smell was still strong.
But all of the structures that we saw along the side of the road were still standing.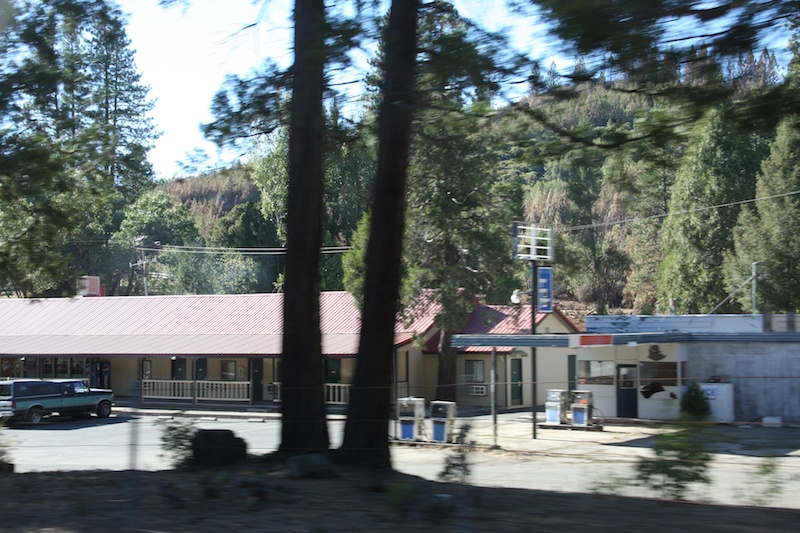 This is a terrible photo, but you might be able to see a few burned pine trees behind this motel. It came so close, but the firefighters did what they had to do to save it. So amazing.
And there were signs everywhere thanking the firefighter and the law enforcement.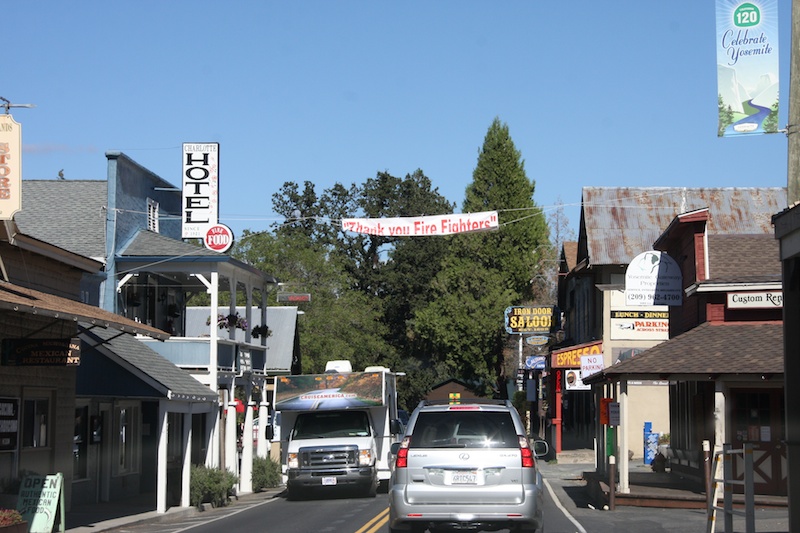 It truly is an amazing thing about the human spirit how we come together to help each other and to support and show our gratitude for those who give everything to help others. I know our small community and the surrounding towns had pot lucks for the firefighters, brought them goodies and food and beverages and even local businesses gave firefighters a free spot to rest their weary bodies.
Video from the highway:
Video from Rim of the World Vista Point: