Good news regarding the fire...it's 75% contained and as of noon today, the advisory evacuation for our community has been lifted.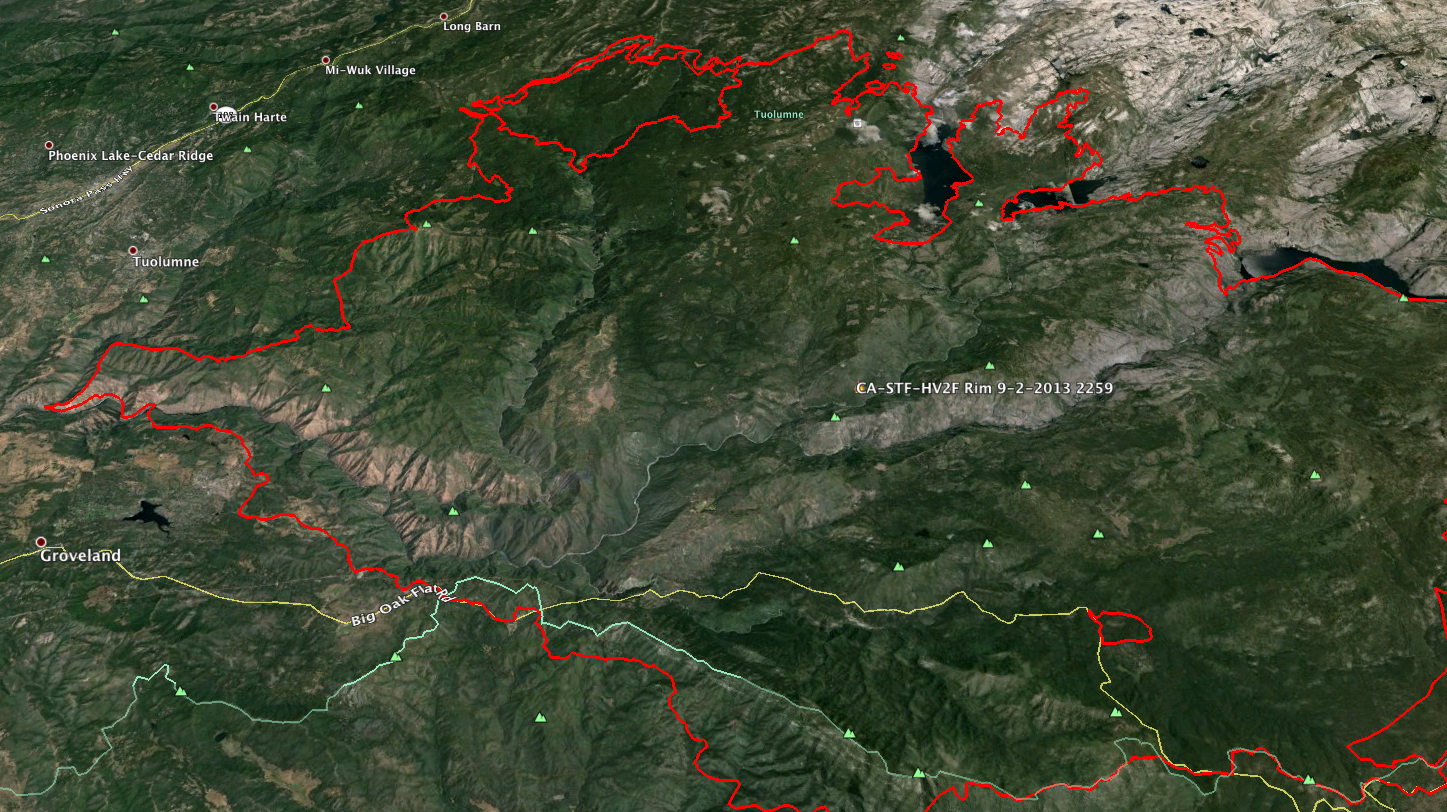 But there is a part of this map that kind of concerns us. That line of red closest to Mi-Wuk Village and Long Barn. We're thinking it's a backfire, but that's just a guess. Jimmy's brother, the one who comes up every summer with his 3 boys, has a close friend who has a cabin inside that perimeter. It looks like that part hasn't burned, but when we looked closer on the maps, it seems like it got within just a few hundred feet from their home. This family's cabin is one of the founding families in this area and their family name is well known. It's kind of funny in a coincidental kind of way, that Jimmy's brother is good friends with one of the members of that family.
I spent the weekend taking snapshots of the momentos that I brought back with me. I'm glad I have digital images of these in case anything does go awry in the future. Some of these things I never really looked at since my mom died 15 years ago. I found letters of recommendations from her previous employers when she worked as a cook, housekeeper and nanny for American military families in Manila. I found the letter that the founder of Apple Valley sent to her to request her visa application that started the process of her coming to the United States. I found my mom and dads wedding invitation. Turns out this whole time I had the date of their wedding wrong by 2 days!!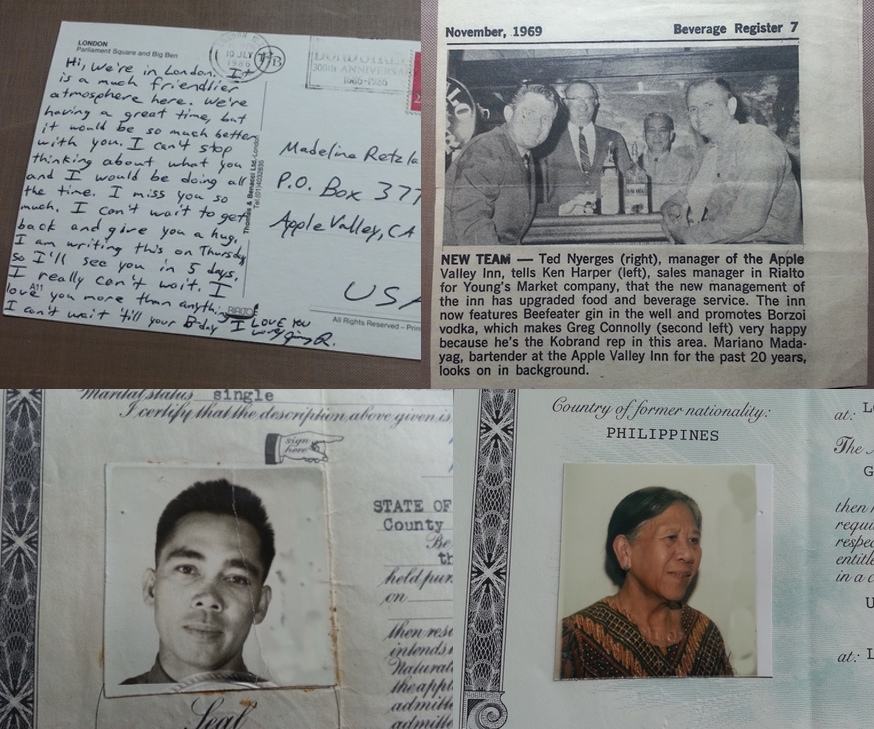 Among the hundreds of things I copied were my parents citizenship and naturalization certificates. My dad was 38 years old and my mom was 66. That newspaper article is from 1969 and my dad is in the background as the bartender at the Apple Valley Inn. And of course I had to share a postcard from Jimmy early on in our relationship when he went to Paris and London after graduating from high school. It's dated July 1986. (If you noticed the address, no we weren't married yet, just silly teenagers in love and already knew that we were going to get married after college.)