Here's a real quick and easy ornament: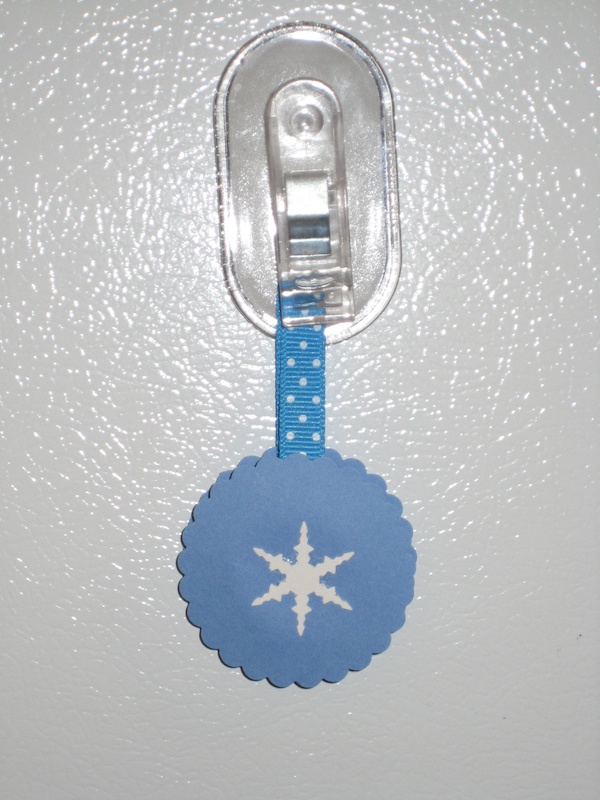 It's a treat and an ornament all in one.
This is what you'll need: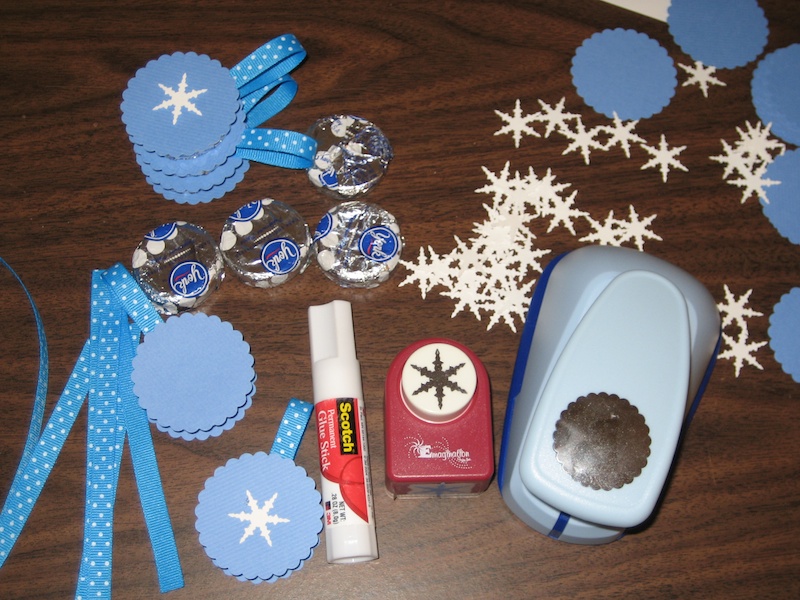 Blue and white paper. Some small peppermint patties. A glue stick. Ribbon, about 5" per patty. A snowflake punch (or snowflake stickers). A 2" scallop circle punch. Substitute whatever supplies you have to make it work for you. Do red circles and green trees. Make birthday favors with cakes or flowers.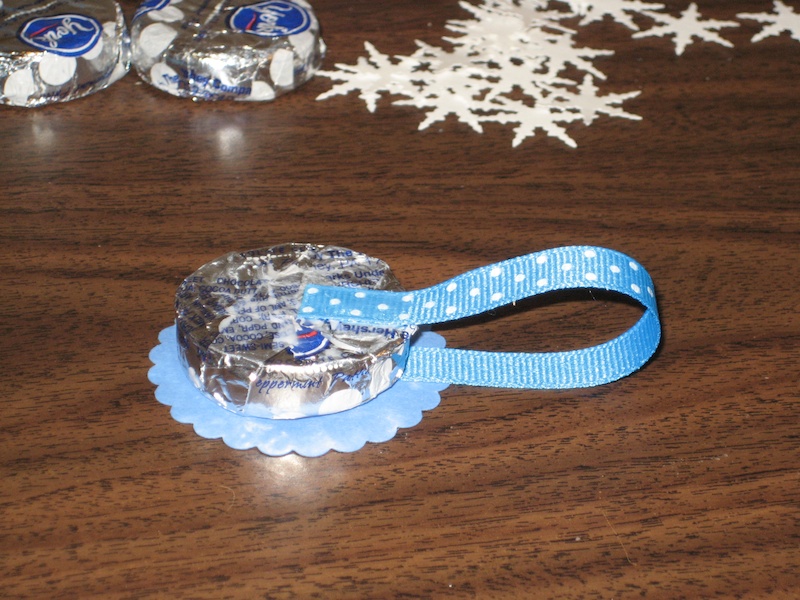 Put glue on the peppermint patty wrapper, stick on the ribbon, stick on the circle. Repeat on the other side. Glue on the snowflake.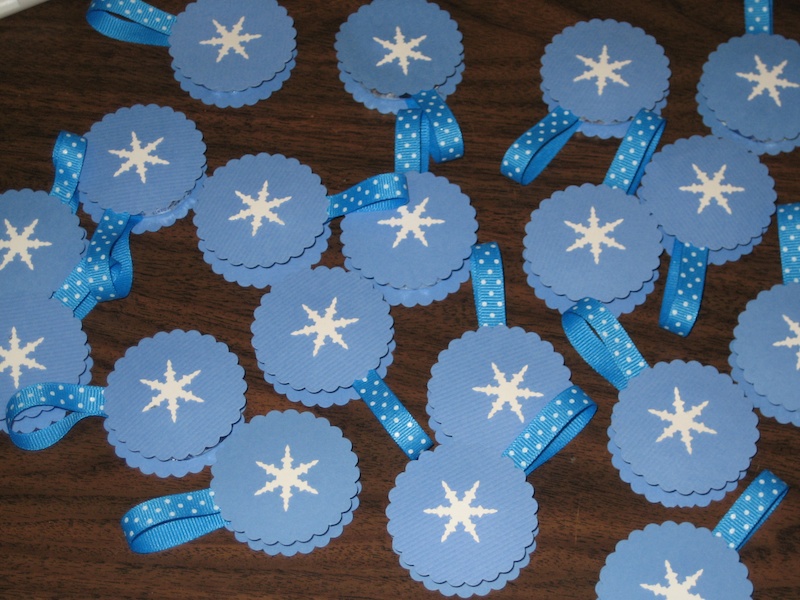 Make s slew of 'em and attach them to your christmas packages. Or hand them out at parties. Or give them to your kid's class. Feeling motivated? Make 'em next year for Halloween. A great project for kids, too.