Tomorrow morning I'm off on another adventure to Pismo Beach with my BFF. Pismo is about half way for both of us and 10 years ago we met up for the weekend and hoped to do annual trips. LOL, 10 years later we're finally getting back there.
Here's a quick digi-scrapbook page I did about our trip back then.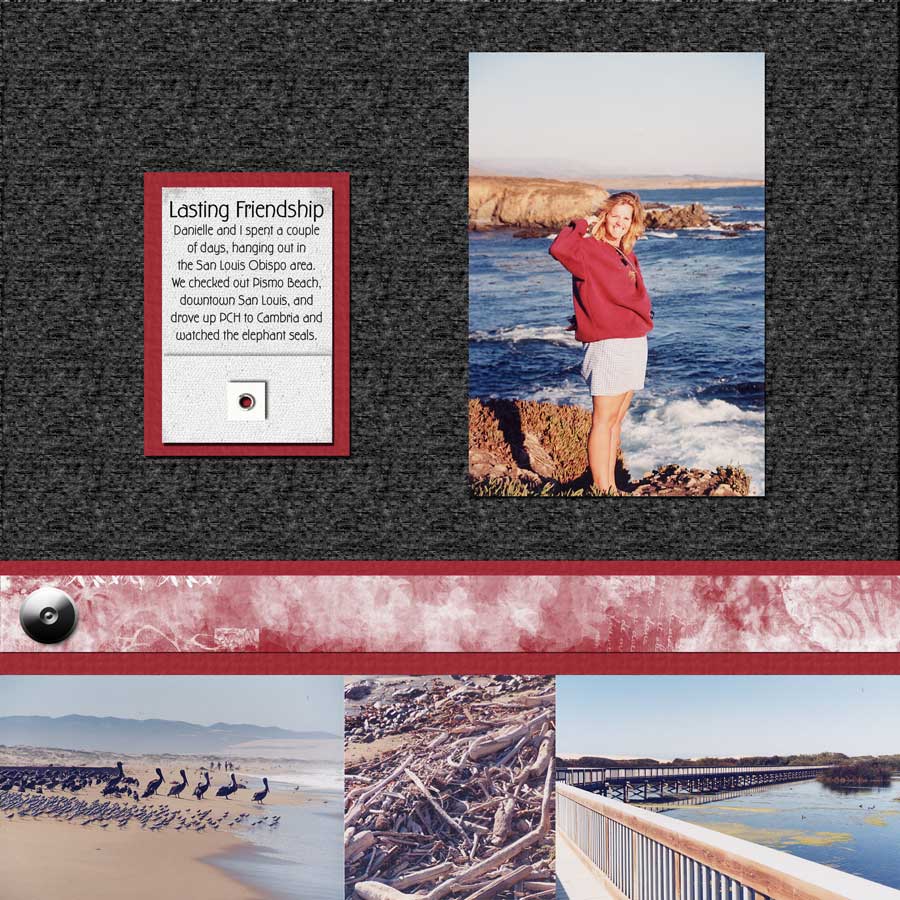 I don't think it'll be a warm sunny day at the beach this time, forecasts predict mid-50s, but it still promises to be a good time. Then on Sunday I'm flying to Vegas to meet Jimmy and the parentals to help load some things. Won't get the chance to see the sights or a show or anything, but I'm sure our dining opportunities will be good.
Once again, I'm abandoning the kitty cat.
It's a good thing she's used to it.
When I get back, it'll be a week before the Thanksgiving feast. Can you believe it? Thanksgiving is only 2 weeks away from today. The holidays are here people. Are you ready?
_