Linda and I met in the 3rd or 4th grade. We had the same teachers till we got into jr. high school, so we became really close friends. During the long, hot, desert summer months, we'd hang out at each other's house, spend the night, ride bikes and go to the library or pool or lake together with a few other friends.
Here we are the summer of 1982, right before we went into high school. Linda is wearing the white shirt. I'm giving my mom that 13 year old attitude smile/smirk while she took the photo. I loved that t-shirt.
And I just told Phin today that I never wore pink. Lies, apparently.
It was OP (Ocean Pacific) with the little OP on the left sleeve.
I digress.
Unfortunately immediately after high school, Linda and I lost touch so we haven't seen or heard from each other in 21 years. But when I found out that we were going to Alaska, I got in touch with her and we've been emailing since April, both of us looking forward to seeing each other again.
I spent all day Friday July 6th with her and her son J. They showed me around Anchorage and drove me to the nearest glacier. We chatted about what's happened in the past 21 years, where other friends are now, and remembering those hot summers in the desert.
On the way to the glacier, the highway follows an amazing scenic route.
Here we are with a view of Turnagain Arm behind us. The freeway follows this body of water for miles with amazing craggy mountains on either side. It's the complete opposite environment of where we grew up.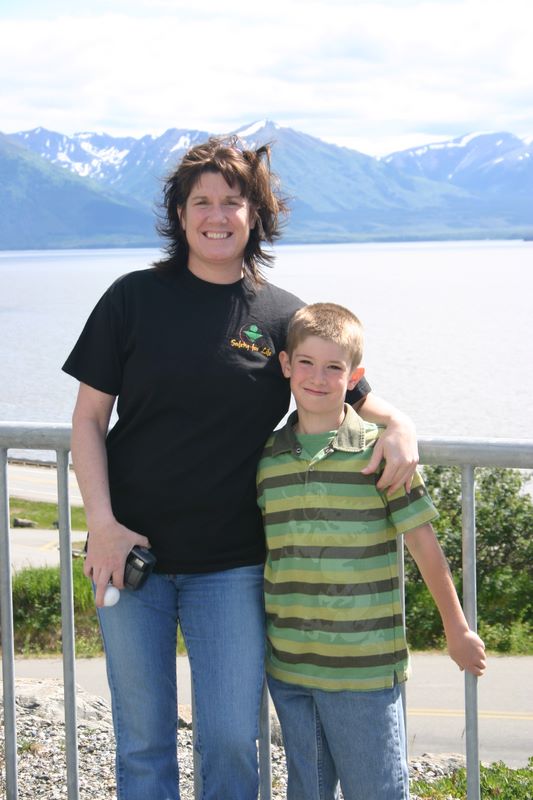 This is Linda and her son. He was so cool. He never seemed bored hanging out with us the whole day. He was full of great Alaskan facts, gave me information about the glaciers, wildlife and the tidal bores and mudflats of Turnagain Arm. It was funny for Linda and I to think was that we were around his age when we first became friends.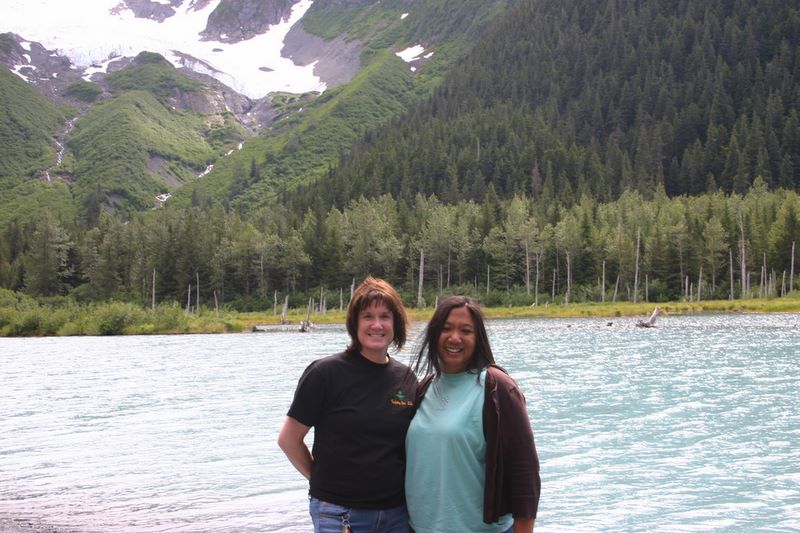 Here we are at Portage Creek. The color of the water was so amazing. This photo doesn't do justice. Behind us to the left is a hanging glacier. It feeds this creek along with a bigger glacier further up the road. The color of the creek is created by these glaciers.
Coincidentally, Linda and my brother-in-law work at the same company. They had never met, but when my soon to be sister-in-law found out, she invited Linda to the wedding, too.
How sweet is that?
So we were able to spend a few more hours together on Saturday, too. The wedding, which I'll post about soon, was in the wilderness about 30 miles from Anchorage. It was a beautiful setting for a wedding with a glacier fed lake in the background.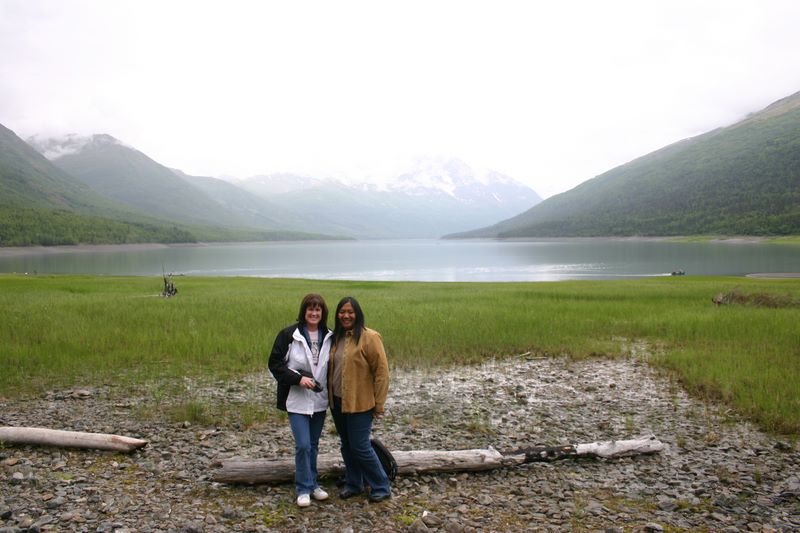 Here we are at Eklutna Lake. Beautiful, right? Just remember to bring bug spray if you ever find yourself in this neighborhood.
Of course, I had to include another photo with those horrible teeth.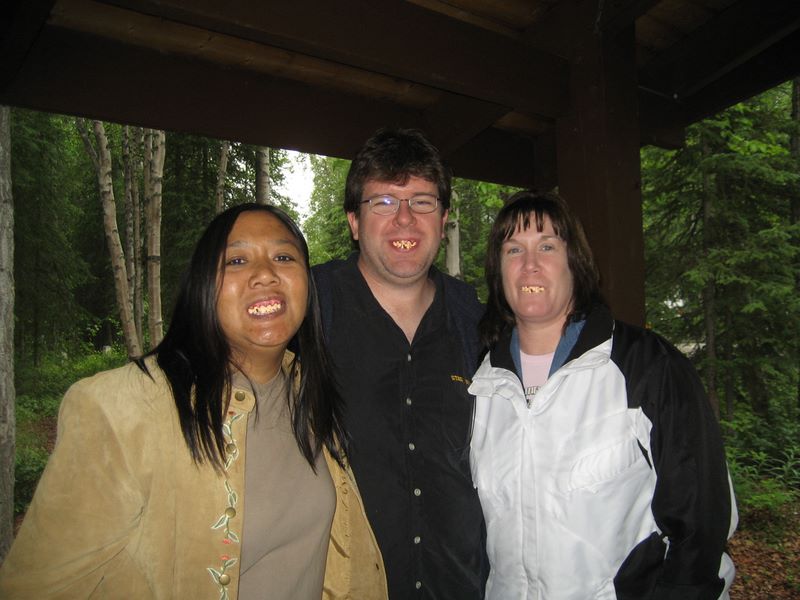 Apple Valley High School Class of 1986.
I've posted more photos on my family website
here
with a lot more photos of my adventures with my old friend.
_